Can you imagine what it would be like to wear sneakers made with plants? Well, this is already a reality with the Desserto project, which is promoted by two young entrepreneurs of Mexican origin, Adrián López Velarde and Marte Cázares, who are revolutionizing the fashion industry with their products made from nopal.
On their official website they have everything from bags and wallets to covers to cover car seats. However, they added a new star product: a pair of sneakers in black, white and green tones that is being a success and here we explain why.
All the products available in Desserto are free of toxic chemicals, which saves 20 percent of water compared to the production of those made with animal leather. In addition, they have a minimum durability of 10 years.
To make each product with vegan or nopal leather, producers must carefully choose the most mature leaves, cut them without causing any damage to the plant, let them dry in the sun for three days in order to achieve the exact level of humidity and thus transform each sheet on a piece of leather. It should be noted that young entrepreneurs have their own cactus plantation, so they do not affect other gardens or exploit the land.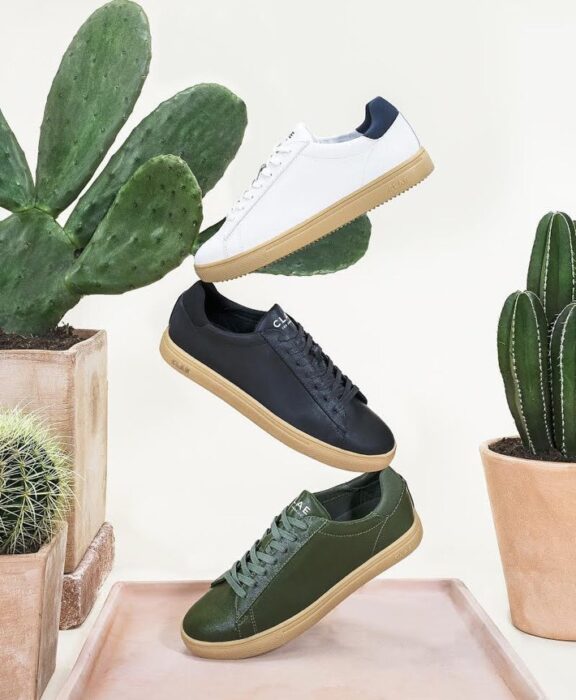 Footwear made from vegetable leather sets the standard for a more sustainable production in the design and creation of garments. In addition to the use of nopal leather to make these tennis shoes, the designers used nylon recycled for the tapes and 100 percent natural rubber for the soles. As if that were not enough, the box in which they are delivered was also made from recycled cardboard.
Desserto currently distributes its products in Mexico, Colombia, the United States, China, Vietnam, Thailand, Canada, India, Brazil and some European countries. However, entrepreneurs hope that beyond being international exporters, other companies will adopt their vegan idea to take care of the planet and preserve the environment.