YouTube has decided to temporarily block comedian Russell Brand from making money from his videos after multiple accusations of rape and sexual assault against him.
In a statement to CNN on Tuesday, YouTube said it had "suspended monetization on Russell Brand's channel" for violating its creator responsibility policy, which sets standards for how creators should behave on and off the platform.
"If a creator's off-platform behavior harms our users, employees, or ecosystem, we take action to protect the community," the statement said.
YouTube, which belongs to Alphabet (GOOGL), Google's parent company, added that it took the action "following serious allegations" made against the comedian on the weekend.
It comes on the same day the BBC said it would remove some of the online content involving Brand for falling "short of public expectations".
On Saturday, British media outlets The Sunday Times, The Times and Channel 4 disclosed a joint investigation in which four women alleged that Brand sexually assaulted them on separate occasions between 2006 and 2013. One of the women said she was 16 and Brand was 31 at the time of the alleged attack in London.
On Friday, Brand preemptively denied the allegations in a video posted on his verified Instagram page.
"Amid this litany of surprising and somewhat baroque attacks, there are some very serious allegations that I absolutely refute," Brand said.
In recent years, Brand has focused his attention on his YouTube channel, which has been accused of promoting conspiracy theories, including some related to the coronavirus pandemic.
YouTube also stated that its governance procedures prohibited creators from using new or alternative channels to "circumvent [sua] application decision" and generate income elsewhere on the platform.
Allyson Stewart-Allen, marketing and branding expert at consultancy International Marketing Partners, said YouTube was "rightly" distancing itself from the comedian's "toxic brand".
On Monday, London's Metropolitan Police said they were investigating an allegation of sexual assault by Brand. A woman reported the assault, believed to have occurred in 2003, to the Met Sunday after the joint media report was released, the police force noted.
A BBC spokesman said on Sunday that the British broadcaster was "urgently investigating" the issues raised in the Channel 4 documentary. Brand worked on BBC radio programs between 2006 and 2008.
On Tuesday, the BBC said in a statement: "There is limited content with Russell Brand on iPlayer and Sounds. We have reviewed this content and made the considered decision to remove some of it, having assessed that it now falls below public expectations."
The British broadcaster noted that it "does not ban or remove content when it is in the public domain unless we are justified in doing so."


Source: CNN Brasil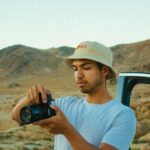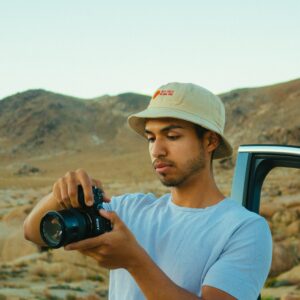 Charles Grill is a tech-savvy writer with over 3 years of experience in the field. He writes on a variety of technology-related topics and has a strong focus on the latest advancements in the industry. He is connected with several online news websites and is currently contributing to a technology-focused platform.