On the occasion of World Environment Day which falls on June 5th, Yves Rocher Italia launches a project to support the Yves Rocher Foundation. A concrete gesture that once again confirms the brand's commitment to protect the environment and nature.
From June 1st to 8th Yves Rocher Italia promotes the Foundation Weekan initiative that provides for every purchase made at Yves Rocher points of sale and for every order on the site and through Beauty Consultants, the donation of 1 euro to support the projects that the Foundation has been carrying on for over 30 years at an international level: the conservation of biodiversity, the battle
against desertification and support for environmental and social sustainability initiatives.
In 2021, the Yves Rocher Foundation obtained the official status of Public Utility Organization and PEN (Partenaire Engagé pour la Nature), thus leaving the supervision of the prestigious Institut de Franceespecially thanks to the projects Plant for Life And Terre de Femmes.
The "Plant For Life" initiative of the Yves Rocher Foundation, created by the will of President Jacques Rocher – son of Yves Rocher, founder of the Cosmétique Végétale Yves Rocher since 1959 – is a worldwide planting program born with the aim of regenerating the soil , slow down desertification and reconnect men to the positive energy of Nature, counteracting
a global environmental emergency, that of deforestation. After planting 120 million trees worldwide, the next ambitious goal for 2024 is to plant another 12,000 trees, bringing the total to 50,000.
In 2021 the Yves Rocher Foundation and Yves Rocher Italia joined forces and, together with the A.Ve.Pro.Bi. (Venetian Association of Organic and Biodynamic Producers), through the AGRI.BIO.SA (Agriculture for Biodiversity and Environmental Sustainability) project, reaching over 38,800 trees planted from November 2021 to April 2023 in 5 regions.
Terre de Femmes on the other hand, it is the initiative born in 2001 that supports female entrepreneurship in the ethical and social fields and which has awarded prizes worth around 2 million euros to 500 women around the world by implementing their projects in 50 countries. The prize Terre de Femmes it was active until 2022 also in Italy for 6 editions helping 15 women and donating around 100,000 euros. The women involved in this initiative share great altruism and courage, values ​​that have led them to concretely support their communities, driven by the common goal of protecting our world and its nature.
Yves Rocher's constant commitment to supporting charitable activities is also manifested in the development of beauty products with increasingly natural formulas, plant-based, safe and effective active ingredients, as well as increasingly eco-designed packaging with 100% recycled plastic, paper coming from responsibly managed forests with the aim of significantly reducing the impact on the environment. Yves Rocher expands its range of Solid Cosmetics with two new exclusive references: theSolid Face Exfoliator formulated without soap and without sulfates, and the Solid conditioner ultra-sensory and free of silicones that add to current products like lo Shampoo
Solidil Solid Facial Cleanserall in travel size.
Yves Rocher products, vegan and with formulations made with 99% biodegradable ingredients and organic plant active ingredients from La Gacilly from a sustainable supply chain, have sustainable packaging – 0% plastic, 100% FSC paper, 60% waste paper factory.
The Italian branch of Yves Rocher became a Benefit Company on 13 April 2021, changing its company name: from that moment on, the general corporate purpose is no longer just to pursue economic growth, but also to obtain benefits for the environment, people and territorial communities. Italy, with more than 2000 Benefit Corporations in 2022, is the first country in Europe to have officially legalized this status since 2016: the transformation is not only on paper, but authentic and concrete, as each year the Benefit Corporations are recalled by law to report on the impacts generated and on the objectives they had set themselves the previous year.
Source: Vanity Fair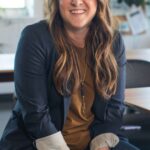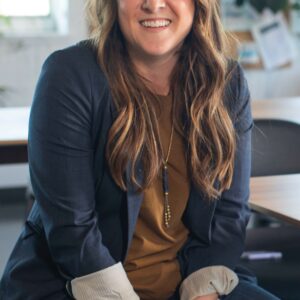 I'm Susan Karen, a professional writer and editor at World Stock Market. I specialize in Entertainment news, writing stories that keep readers informed on all the latest developments in the industry. With over five years of experience in creating engaging content and copywriting for various media outlets, I have grown to become an invaluable asset to any team.