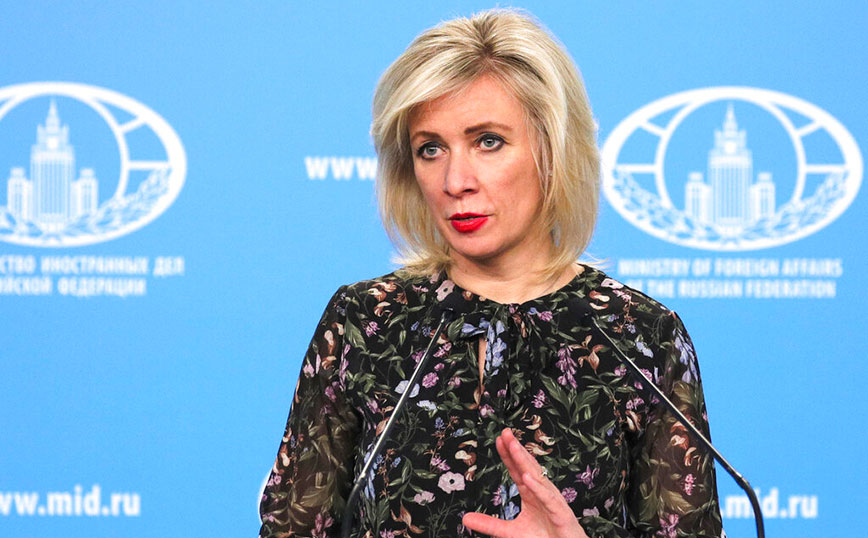 The estimate that over time logic must prevail and to normalize diplomatic activity Of Greece and Russia in Moscow and Athens, said the official representative of the Russian Ministry of Foreign Affairs, Maria Zakharovaanswering a relevant question during the regular weekly news coverage of the Russian and international press.
The Russian spokeswoman said that mutual expulsions is not Moscow's choice and assured that despite the reduction of their staff, the Russian embassy in Athens and the consulate general in Thessaloniki will continue to operate normally.
"The declaration as" undesirable "of eight officials of the Embassy and Consulate General of Greece in Moscow is compulsory retaliatory measure, due to the unfriendly actions of the Greek sideprimarily the unprecedented deportation of twelve Russian diplomats in April and, as we understand it, the aim of this action was the desire, the aim to weaken the Russian diplomatic missions, to make their normal operation as difficult as possible. With a fictitious reason, virtually all Greek diplomats were forced to leave Greece, I mean key executives, exceptional experts, who for years served the cause of the development of Greek-Russian relations. And much more the current leadership of Greece proceeded to an even greater escalation", they launched a resounding campaign in the media, they published personal data of these people," said Zakharova.
«Of course we are not going to copy this immoral tactic, but Responsive measures were indeed taken. Mutual expulsions are not our choice, I would like to emphasize this, we did not start them, but similar actions do not go unnoticed. I think that over time logic (this is the third time I repeat this phrase in today's briefing) should prevail and will allow to normalize the work of the diplomatic missions of the two countries. As for the Russian Embassy in Athens and the Consulate General in Thessaloniki, after the forced, unfounded reduction of their staff, they nevertheless fully carry out the mission assigned to them, including the consular services, to issue visas and the defense of the interests of Russia and its citizens, as defined in their mandates. "Regarding the situation of the Greek diplomatic missions, it is better to address this question to Athens," he concluded.
Source: News Beast