Ukrainian President Volodymyr Zelensky today called on the EU to impose sanctions on all Russian banks and Russian oil and to set a deadline for ending Russian gas imports.
"We can not wait (…) We need strong decisions and the EU must take them now. It must impose sanctions on oil and all Russian banks (…) Every EU country must set conditions for when it will refuse or "It will reduce (Russian) energy imports, such as gas," Zelenski told the Lithuanian parliament.
"Only then will the Russian government understand that it must seek peace, that war will be catastrophic for them," he added.
The commission is preparing proposals to impose sanctions on Russian oil, as foreign ministers have said, although no decision has yet been taken on banning Russian crude, while the EU last week approved a fifth round of sanctions against Russia.
Zelenski told the Lithuanian parliament that Russian troops in any area they occupied in Ukraine behaved in the same way as in Buca, where they are accused of killing many civilians, which Moscow denies.
The Ukrainian president also complained that Russia had sent hundreds of thousands of people from the occupied territories of Ukraine to "camps".
SOURCE: AMPE
Source: Capital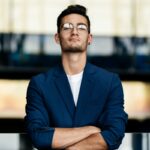 Donald-43Westbrook, a distinguished contributor at worldstockmarket, is celebrated for his exceptional prowess in article writing. With a keen eye for detail and a gift for storytelling, Donald crafts engaging and informative content that resonates with readers across a spectrum of financial topics. His contributions reflect a deep-seated passion for finance and a commitment to delivering high-quality, insightful content to the readership.