International eyes are on Lviv, Ukraine and Ukrainian President Zelensky's tripartite meeting with Turkish President Erdogan and UN Secretary General Guterres.
Tayyip Erdogan left today on the presidential plane for Lviv, Ukraine, where he will have a tripartite meeting with Ukrainian President Volodymyr Zelensky and UN Secretary General Antonio Guterres.
The first concern of Guterres and Erdogan will be a possible preparation for a Zelensky-Putin meeting aimed at a ceasefire and a definitive armistice.
Tayyip Erdogan hopes that on the model of the grain agreement a mechanism can be reached that will lead to a truce. Reports in Turkey attribute to Russian sources that during the latest Putin-Erdogan meeting, the Russian president was not as staunchly opposed as in the past to a meeting with Zelensky.
Ankara in the role of mediator
Moreover, Ankara has invested in the role of mediator and seeks to extend the success of the grain agreement into a ceasefire with the ultimate goal of ending the war. Especially at a time when the purchase of a second S-400 array came to the fore. A subject that poisons the relations between Turkey, NATO, and the USA.
The messages that will emerge from today's tripartite will show the way for the continuation of the diplomatic initiatives.
However, Erdogan's next step is to visit the coordination center for the transfer of grain from Ukraine and Russia to Istanbul.
Andreas Robopoulos, Constantinople
Source: Deutsche Welle
Source: Capital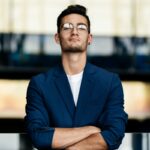 Donald-43Westbrook, a distinguished contributor at worldstockmarket, is celebrated for his exceptional prowess in article writing. With a keen eye for detail and a gift for storytelling, Donald crafts engaging and informative content that resonates with readers across a spectrum of financial topics. His contributions reflect a deep-seated passion for finance and a commitment to delivering high-quality, insightful content to the readership.