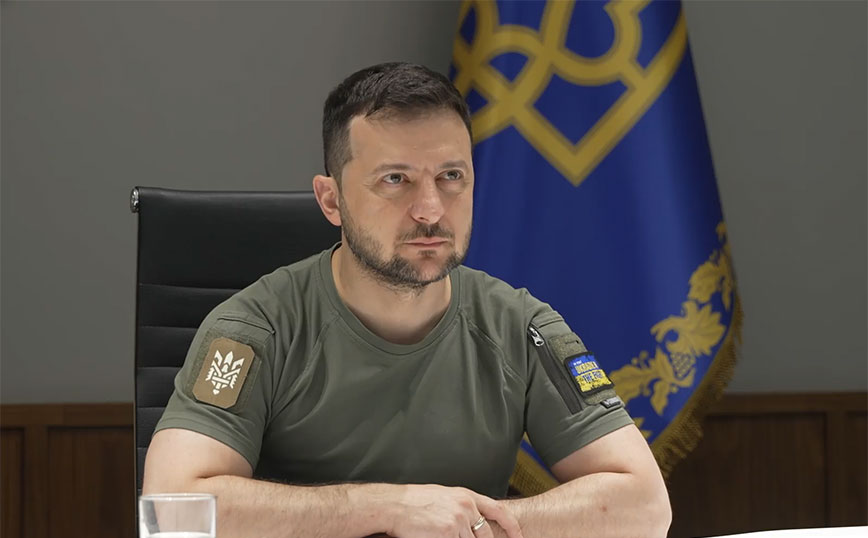 The Ukrainian president Volodymyr Zelensky stated today that Ukraine and the EU begin a new chapter of their history, after acceptance of his country's candidacyas reported by the Athens News Agency.
"Now, we're not close anymore. Now we are together"Zelensky said while addressing the Ukrainian parliament and welcoming the opening of a new chapter in the history of his country's relations with the European Union.
Is "a great honor and a great responsibility" to work to "realize the ambitionsof the country, he emphasized.
"We covered a 115-day journey to candidate status and our path to accession should not take decades. We have to get on the road quickly", said the Ukrainian president. "Ukraine struggles to choose its values, to be in the European family".
A EU flag placed in the seat of parliament, next to the flag of Ukraine.
Zelensky, Prime Minister Denis Smigal and Parliament Speaker Ruslan Stefanchuk signed a joint pledge symbolizing the unity of the three branches of power in their efforts to join the EU
Ukraine formally applied to join the EU five days after the Russian invasion began on February 24. The 27 EU members accepted her candidacy on 23 June.
However the French Agency notes that the process can take yearsas shown by the examples of Turkey and the Balkan countries, mainly due to the strict criteria regarding the rule of law and the economy of the candidate countries.
Source: News Beast