When Zoom CEO Eric Yuan, hired Kelly Stackelberg to be the first CFO of his company in 2017, had set a goal to enter the stock market and needed an experienced right hand to help him in this process, which hides many pitfalls.
Yuan and Stockelberg have previously collaborated on WebEx, the video conferencing platform purchased by Cisco in 2007. It was rather a non-user friendly platform with many flaws.
This led him and other engineers to leave and build from scratch what they hoped would be a reliable, user-friendly platform: Zoom.
Stackelberg, who was chief financial officer and then managing director of the Zoosk dating app, left the WebEx after meeting her former colleagues.
What did he do in Zoom?
The following is simple: establish the concept that employees should consider the company's finances as their own and, therefore, should understand that their offer and work contribute significantly to the success of the company.
Something he does well to be rewarded with salary $ 408,533 per year.
Why is she worth her salary?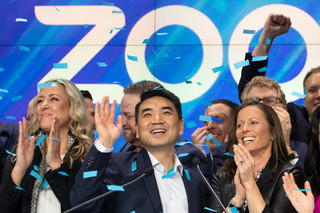 There are many things that were credited to her and they did it Zoom to stand out as a company, but the most important among them is the growth rate combined with profitability and positive cash flows (ie, the company's profits).
The fact is that the basics of Zoom are very stable for a company of the age – it is a start-up – and its size and that a profitable company listed on the stock exchange is something rare in the technology industry.
What makes her so special as a CFO?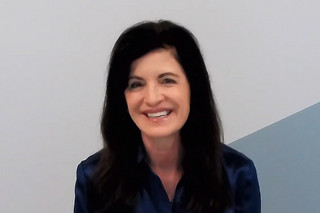 On her own initiative Kelly Stackelberg, Zoom invests in the ongoing education of employees and their families, paying for every book a member of the Zoom employee family would like to buy.
She has funded Zoom organizations that focus on improving educational opportunities, such as Teach for America and Strikes for Kids. Because now the social responsibility of each company increases the value of its share.
Stackelberg's previous tenure as Chief Financial Officer was helpful in bringing Zoom to the stock market. Zoosk was a popular dating app when Stockelberg joined as chief financial officer in 2011, but ran into problems preparing for an IPO in 2014.
Its losses were increasing despite having 27 million users and $ 200 million in revenue.
Critics say the company has focused too much on growth to its detriment profitability, the company canceled the IPO (because the public offering of the stock was deemed risky) and Stockelberg was promoted to CEO.
This position forced her to make difficult decisions, including the dismissal of 15% of staff and the reduction of marketing expenses. There, Stockelberg learned an important lesson in the proper management of equity through the public offering of shares.
Zoom was already a fast-growing company when it left Zoosk in 2017, but the pandemic catalyzed its dizzying growth in a way that few companies have experienced.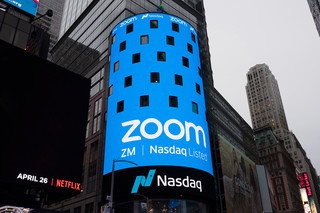 He happened to be in the right place at the right time and has now turned Zoom into a verb used by Hollywood actors and heads of state to teens into distance learning.
Zoom came into our lives as well is now an integral part of it. From business meetings / conferences to yoga classes, social distance cocktails and birthday parties, life is now in Zoom.
The company has increased its staff in the last three years and from about 700 employees has reached 4,000. It needs more, as its executives admit, but the pandemic has slowed recruitment.
As Chief Financial Officer (CFO) of Zoom Video Communications, Kelly Stackelberg is responsible for developing the financial infrastructure, facilities, teams and processes the company needs to continue growing.
The company's biggest challenge – according to Kelly Stackelberg – is to stay on a growth trajectory once the pandemic subsides and the demand for Zoom teleconferencing subsides.
When the Pfizer announced in early November a 90% success rate with its vaccine in trials, the Zoom stock valuation fell by 17%, a highly likely estimate of what is to come if it fails to show a renewed growth trajectory.
Improved zoom improvements from the new pandemic include a partnership with DocuSign to enable contract signers during virtual meetings and launch a program called OnZoom to increase the appeal of small business meetings .
Kelly Stackelberg is the living proof that women in high positions know how to write success story of a business.