0 fps for the GeForce GTX 1650 and GeForce GTX 1050 in ray-traced games, while the GeForce RTX 3050 has at least 60 fps. Nvidia releases absurd GeForce RTX 3050 performance chart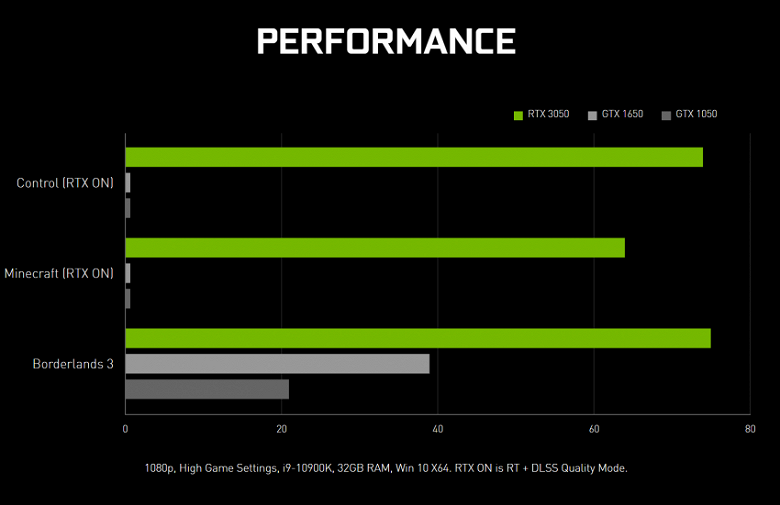 It looks like Nvidia was so eager to get the attention of users with their latest budget GeForce RTX 3050 graphics card that they even overdid it a little. The company has published a graph of the performance of the GeForce RTX 3050, GTX 1650 and GTX 1050 in three games. There are no questions about Borderlands 3, but the graphics of Minecraft and Control look simply absurd: in them, a video card with support for ray tracing (in ray tracing mode!) confidently bypasses video cards that do not have RT cores and, accordingly, do not support ray tracing at all. It is logical that with such a comparison, the GeForce RTX 3050 will be billions of percent ahead.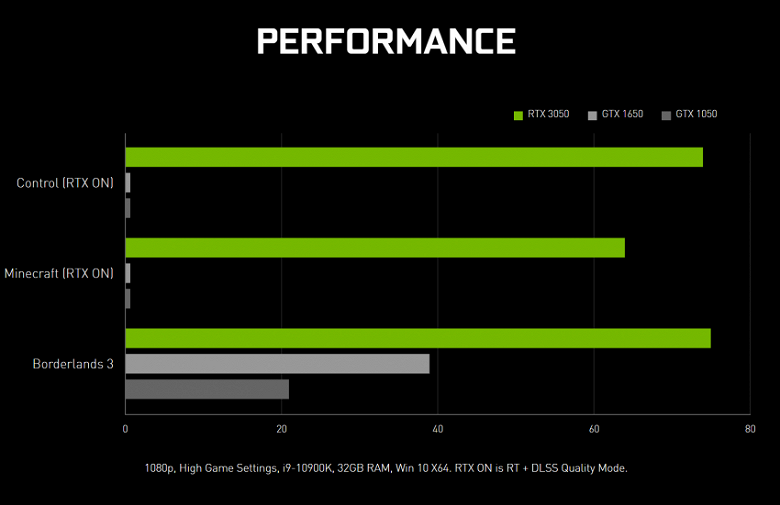 This performance comparison has already turned into a local meme, and the enthusiast Jared Walton (Jarred Walton) offered his own version of the graph, supplemented. And she looks even more convincing.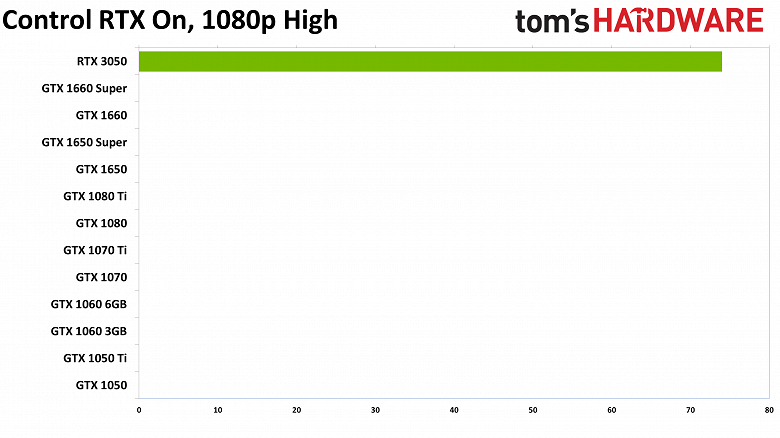 Recall that the start of sales of the GeForce RTX 3050 will take place on January 27, and the day before that, reviews and tests will be published, from which it will become clear what the novelty in games is really capable of. Well, the GeForce RTX 3050 has already been tested in mining, and such a video card is definitely not suitable for the purposes of cryptocurrency mining.