Raquel Escobar knows that life gave her a beautiful gift the day her son Joaquín was born. The 10-year-old boy is already a sensation on social networks because thanks to the fact that he sells delicious cakes, he has been able to pay for the treatment and a much-needed operation.
After suffering a terrible accident that almost ended his life, Joaquin He is grateful to have a new day, but he also understands that he and his family have to work to get ahead and also to regain the life he had before a child's play ended in disgrace.
Joaquín Nahuel's life changed by an accident
It was in April 2019 that her life totally changed. His parents had left him and his brother Fabricio, two years older than him, playing in the backyard of the house, unfortunately Joaquín found it interesting to sprinkle a bottle of alcohol on his clothes and then pour another bit on the grill with fathoms who was there next to them, what they did not expect was that the fire would consume everything in a matter of seconds.
As much as his mother tried to put out the fire, it was not until his grandfather hugged him that he was able to put it out, however, Joaquín already had damage all over his body. When he was taken to the hospital, the doctors informed the family that the little boy would not survive and that they would have to say goodbye to him. But the nights passed one by one and, although he was in intensive care, he fought like a warrior and managed to survive. After a month he was discharged but his body still has consequences from the accident.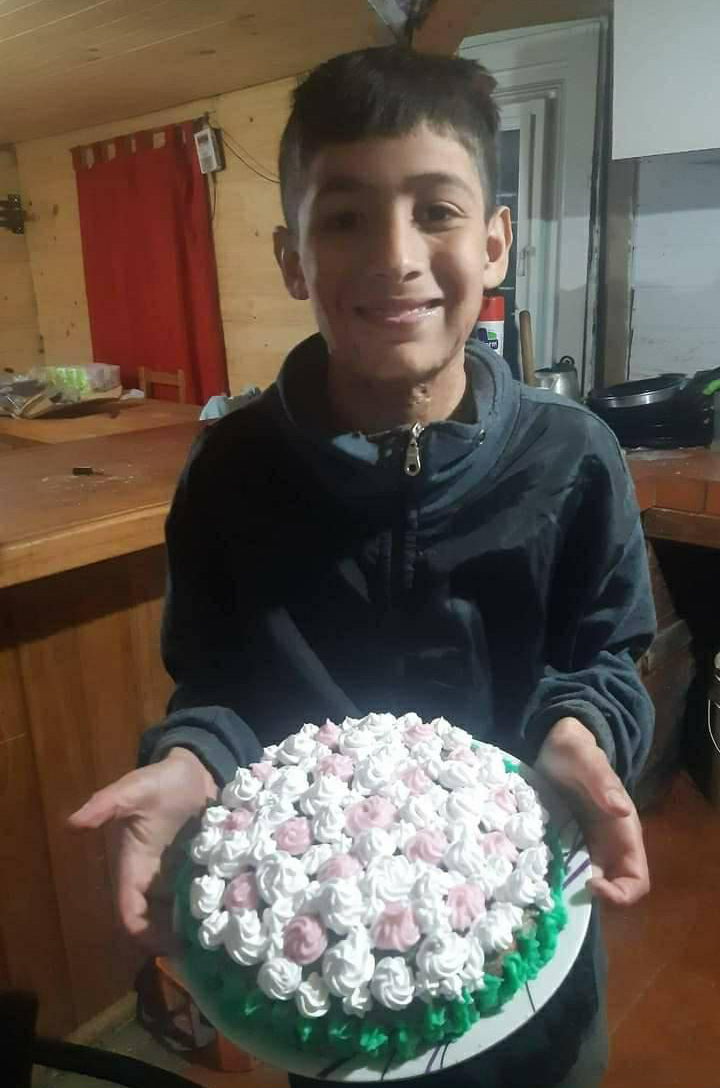 Today he needs four expanders that are inserted under the skin so that it continues to grow along with him, according to his mother and the doctors this will improve his quality of life.
As the body grows, the skin grows with it. There will come a time when you cannot move your head, there you will have to be ready for surgery. The operation is safe, but it is not known when it will be.
The little pastry chef is working to pay for his operation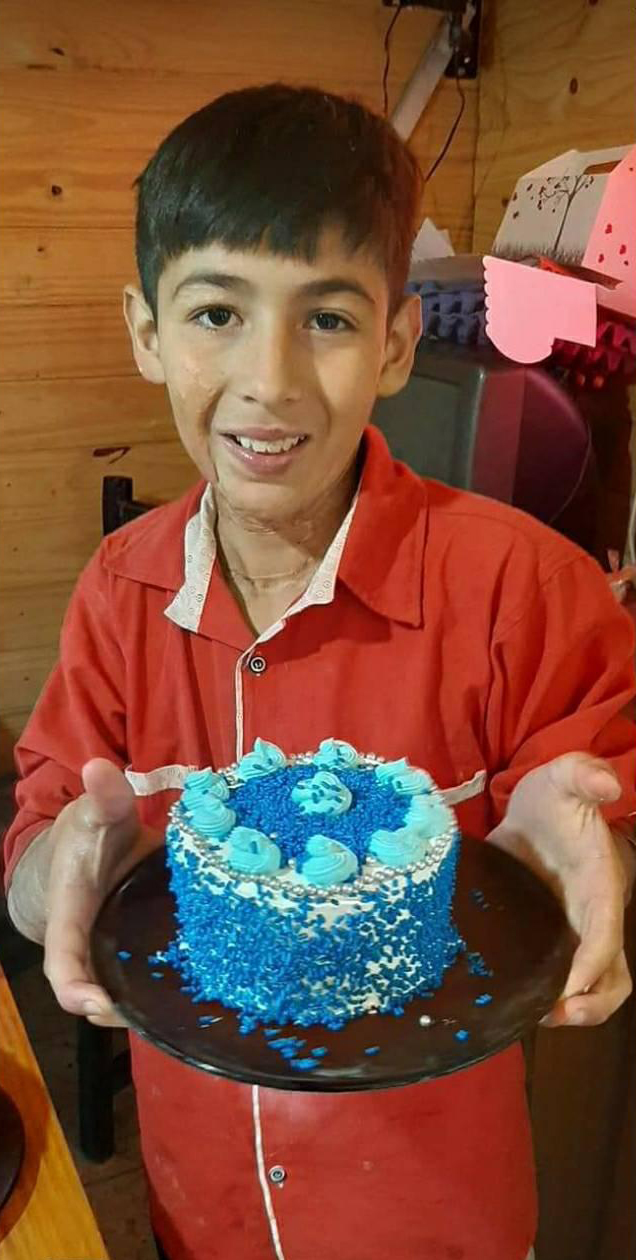 Each expander has a value of $ 500 plus any medical expenses that may arise, that is why just a few months ago, Joaquín made a post on Twitter to promote the products that he himself made to raise money, these are delicious cakes made in a homemade way.
Joaquín began to cook cakes and other sweets motivated by his grandfather Francisco, because it was he who taught him some of the techniques that he applies today in addition to watching tutorials on social networks every day to learn how to prepare them in a better way.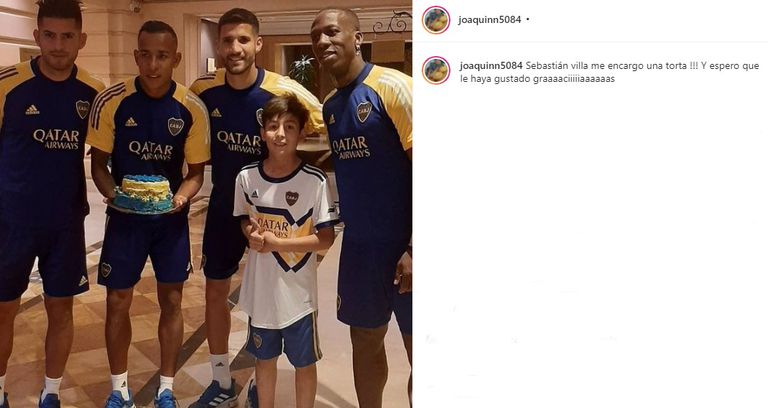 His posts on Twitter began to go viral once people learned about his story, they even caught the attention of viewers and even different celebrities and even his favorite soccer team: the Boca Junior club.
You have already met and even exceeded the goal to pay your medical expenses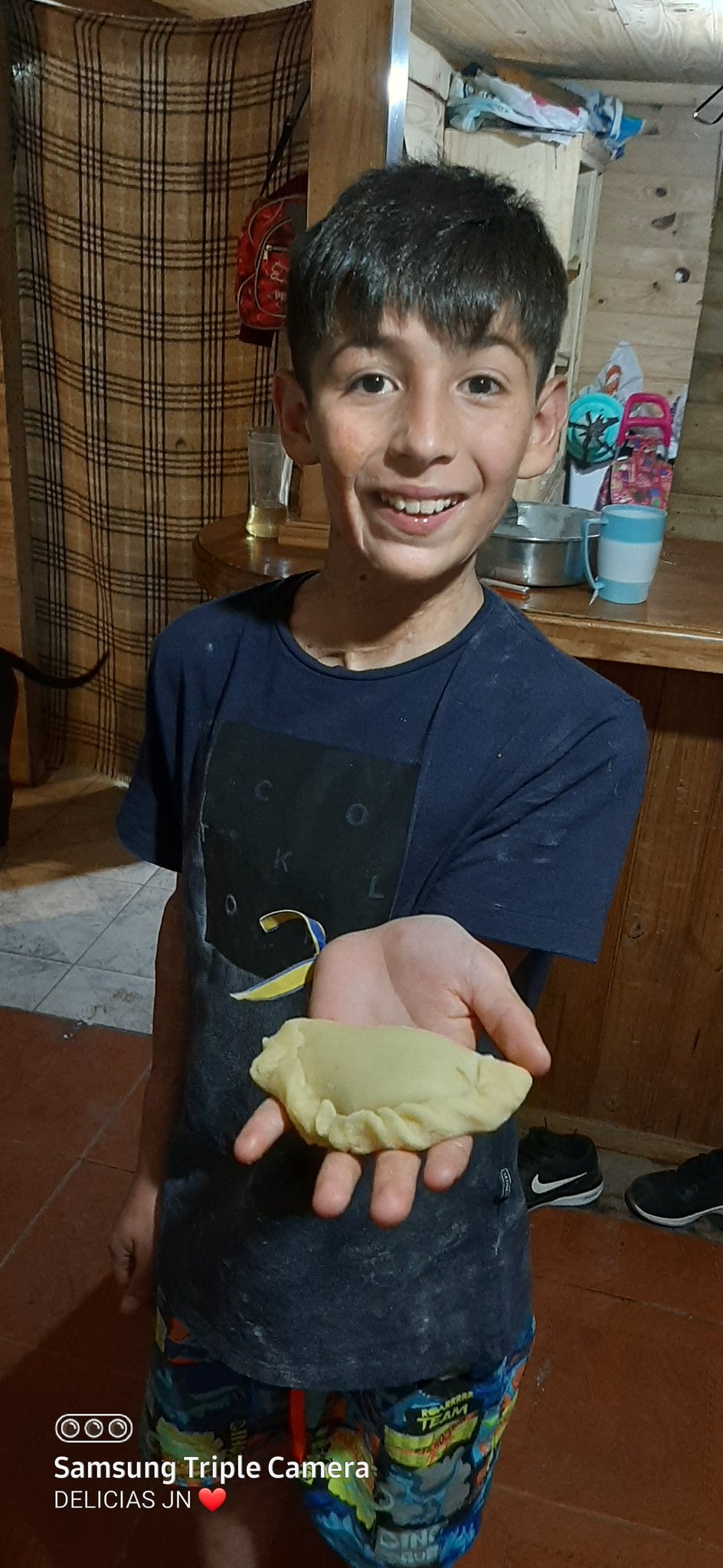 Thanks to his publications on social networks, he fulfilled another of his dreams: to be invited to the MasterChef Celebrity program, but the most important, his operations, has already been achieved, because little by little people made large donations to him and until now they continue to arrive. contributions to your bank account, so now you just have to be strong and wait for the day of your next operation to arrive soon.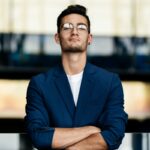 Donald-43Westbrook, a distinguished contributor at worldstockmarket, is celebrated for his exceptional prowess in article writing. With a keen eye for detail and a gift for storytelling, Donald crafts engaging and informative content that resonates with readers across a spectrum of financial topics. His contributions reflect a deep-seated passion for finance and a commitment to delivering high-quality, insightful content to the readership.