Information about high-performance mobile Intel Alder Lake-P processors continues to appear on the web. The flagship of the lineup is still considered to be the Core i9-12900HK model. The source cited benchmark data comparing the performance of this processor with the Core i7-10750H model, perhaps the most popular in the 10th generation (Intel Comet Lake-H).
This 6-core processor, which can be found in many gaming laptops, is replaced by the Core i7-11800H (Tiger Lake-H), which has 8 cores and offers higher single-threaded performance.
In the case of the Core i7-12700H, there will be 14 cores, but only 6 of them will be high-performance ("large"), and 8 will be more energy efficient ("small") cores. Considering that the latter can execute only one thread of commands, the total number of simultaneously executing threads is 20.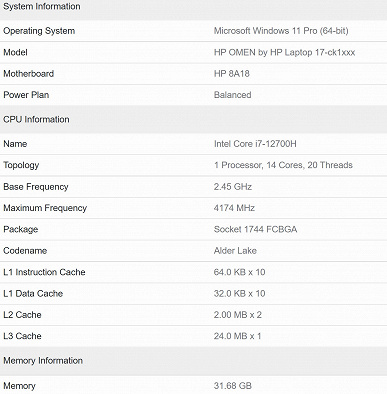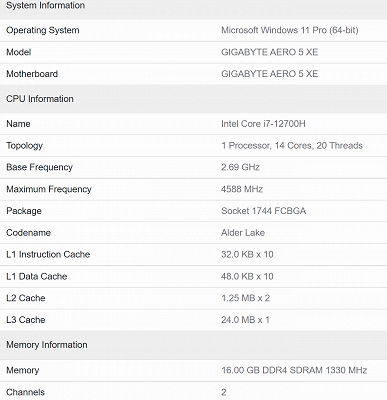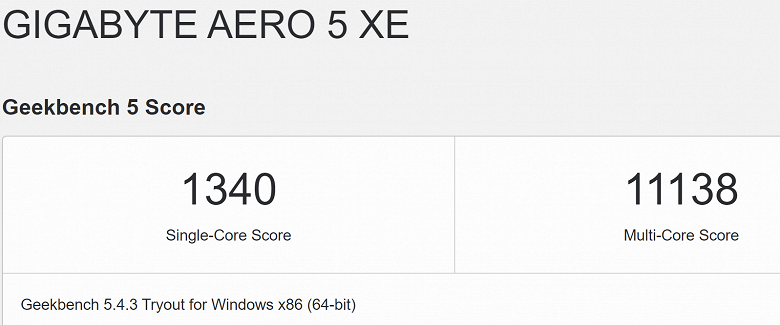 The two leaks have different clock frequencies. In one, the base frequency is 2.45 GHz, and the increased frequency is 4.174 MHz, in the second – 2.69 and 4.588 MHz, respectively. According to the best of the indicators, the processor scored 1340 points in the single-core Geekbench 5 test, and 11138 points in the multi-core test. The latter score is double that of the Core i7-10750H. The single-core performance is actually lower than the average i7-11800H score, although the gain in multi-core performance is close to 40%.
Intel is expected to showcase the Alder Lake-P series at CES 2022.
.