16-core Intel Core i9-12900K processor sells in China for $ 1250, and a motherboard for it on the Intel B660 chipset for $ 1150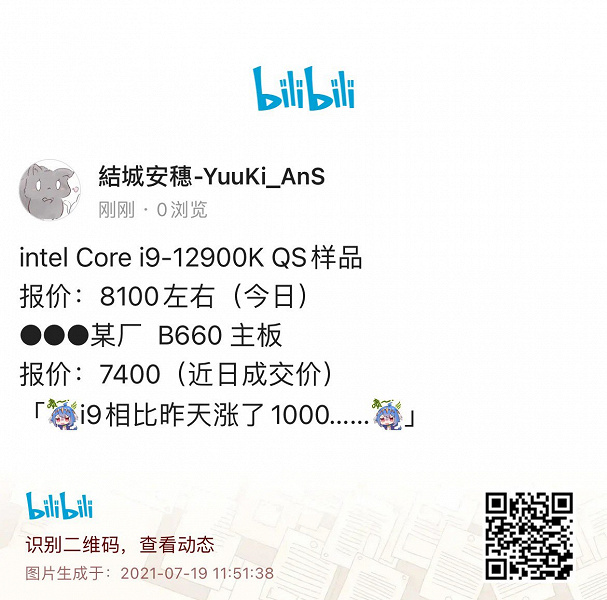 The official premiere of Intel Alder Lake processors (Intel Core 12th generation) is expected only in early autumn, but in China, flagship CPUs of the line – 16-core Intel Core i9-12900K – are already on sale in China (of course, in the gray market). Actually, they were seen on sale a few days ago, but then the price was 1000-1080 dollars. Now, probably, someone decided to either resell previously purchased CPUs, or brought new engineering samples – and decided to set them up at a higher price.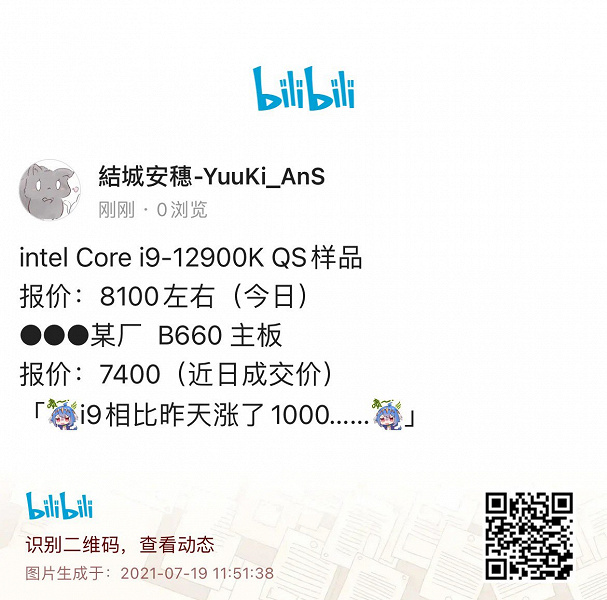 As a result, the price for the Core i9-12900K jumped to $ 1250! But to use it, you also need a motherboard on the new Intel 600 series chipset. And this one was also found in China (and this is also clearly an engineering sample) – they ask for $ 1150 for it. However, this is not even the top model based on the Z690 chipset – this is how much they ask for a motherboard based on the B660 chipset.
In general, you will not envy users who want to try out the new Intel platform right now: you will have to spend almost $ 2,500 on the upgrade! At retail, both motherboards and CPUs will be much more affordable. It is expected that the official cost of the Intel Core i9-12900K will not exceed $ 800, and motherboards for it will be even cheaper, especially models based on the non-top B660 chipset.