Modern gamers have long been accustomed to the fact that any AAA game requires 16 GB of RAM – this has been something of a "gold standard" in the video game market for many years. But the situation seems to have changed, because Forspoken, one of the most anticipated video games of 2023, already requires at least 24 GB of RAM to run at an adequate resolution. This is a serious blow to an audience accustomed to using two sticks of 8 GB of RAM in dual-channel mode, but the bad news does not end there, because in addition to RAM, the novelty also requires a powerful video card with a processor.
In order to run Forspoken at 720p, which, of course, is the last century and no one will do this, you need an Intel Core i7-3770 or newer processor (or equivalent AMD Ryzen 5 1600), an NVIDIA GeForce GTX 1060 6 GB integrated video card video memory or AMD Radeon RX 5500 XT with 8 GB of VRAM, plus 16 GB of RAM and 150 GB of SSD space. Yes, some last year's AAA releases required exactly the same system for maximum graphics settings, and the need for 150 GB of free space on an SSD seems wild even against the backdrop of the first Warzone. However, no one will definitely play 720p in 2023, so it's time to move on to the recommended requirements.
In order to play at 1440p at 30 frames per second (probably similar system characteristics will allow you to run the game at 1080p at 60 FPS), the gamer needs to have a system with an Intel Core i7-8700K or AMD Ryzen 5 3600 processor, as well as a video card of the level NVIDIA GeForce RTX 3070 with 8 GB VRAM or AMD Radeon RX 6700 XT with 12 GB VRAM. In addition, if the audience is not eager to play 720p, you need to have 24 GB of RAM "under the hood". However, to run on "ultra" in 4K at 60 FPS, you absolutely need to have an RTX 4080, an Intel Core i7-12700 and, most interestingly, an NVMe SSD – earlier video game developers specifically mentioned NVMe very rarely, if at all.
According to Steam hardware statistics, there are about 3-4% of systems in the world that can run Forspoken at least at 1080p, so a video game with such requirements should look phenomenal. And while it was originally conceived as a showcase for Sony's next-generation console graphics capabilities, it's worth recalling that the PS5 was released more than two years ago and even then was not so breakthrough – it does not even come close to the capabilities required from the recommended system. Yes, and in trailers Forspoken looks attractive, of course, but not enough to need a computer for fifteen hundred dollars. Based on this, we can assume that either the project engine is too gluttonous, or the optimization is simply terrible.
Source: Trash Box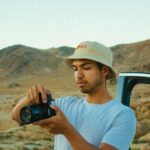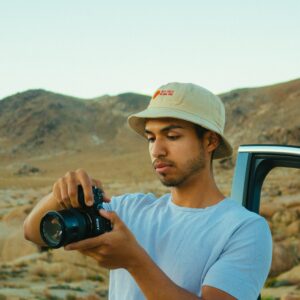 Charles Grill is a tech-savvy writer with over 3 years of experience in the field. He writes on a variety of technology-related topics and has a strong focus on the latest advancements in the industry. He is connected with several online news websites and is currently contributing to a technology-focused platform.