There is one front on which we have returned to pre-Covid. It is that of the organ and tissue transplants: according to the National Health System network, in fact, not only are we returning to those thresholds but in 2022 there were also performances never achieved before in some specific areas. Organ donations are increased by 3.7% – even if 28% of those who expressed themselves on the matter did so to oppose – and, in cascade, transplants have also grown, in particular those of liver, lungs And fabrics. But last year was record-breaking especially for bone marrow And hematopoietic stem cells: donations up 9.7% and transplants up 3.1%.
They are some numbers of the Preliminary report elaborated by the National Transplant Center just presented by the Minister of Health Orazio Schillaci together with the director of the Cnt Massimo Cardillo and the president of the Higher Institute of Health Silvio Brusaferro. "Promoting the culture of donation is a priority objective for the Ministry of Health and for the entire NHS – underlined Minister Schillaci as reported by Health newspaper – despite the extraordinary results achieved, in Italy there are many patients waiting for a transplant and the need is not yet fully satisfied. It is important to continue to invest in the promotion of awareness-raising and information initiatives to convey the message that organ donation is the greatest and most significant act of altruism that can exist. This year – he added – the National Day for Organ and Tissue Donation will be held on Sunday 16 April and the new annual campaign will start, which represents one of the main moments of information and awareness for citizens».
Solid organs donated over 1,800
Last year the number of solid organs donated ha exceeded 1,800 with, in fact, a + 3.7% on 2021. Of these 1,830, 1,461 were donated by deceased donors and 369 by living donors. Also the result of a new increase in potential donations reported in resuscitation. So the national donation rate per million inhabitants is very high (24.7) and at the European summit. At the same time, the percentage of oppositions in resuscitation also rises (29.6%, +1% on 2021). The leap is instead in donations with a steady heart: +60% which has turned into a +35.6% of transplants made thanks to these missing donors.
Liver and lung transplants are on the rise
If kidney and heart transplants are stable, the overall number was last year's 3,887almost a hundred more than 2021. Transplants of liver (they were 1,474, +5.6%), marking an all-time high, and of lung (138, +17.9%), which has obviously been affected – as he notes again Health newspaper – of respiratory syndromes and Covid-19 pneumonia in recent years. Pancreas transplants go down but that's perhaps not, entirely, bad news by virtue of new therapies available against cancer which affect that organ and which therefore make the transplant option postponeable at least in one phase.
More transplants in Lombardy, Veneto, Piedmont, Emilia-Romagna and Lazio
In terms of interventions carried out, it leads the Lombardy ahead of Veneto, Piedmont, Emilia-Romagna and Lazio. And, returning to donations, however, the highest rate is recorded in Tuscany (49.3 donors per million) followed by Emilia-Romagna and Veneto. Behind the Center-South with signs of growth in Lazio, Campania and Calabria.
The most complex interventions of 2022
Among the most complex interventions of last year, we must not forget the second Italian uterus transplant in Catania, with the third arriving in January, the birth of a girl thanks to the first in 2020 and a multivisceral intestine-liver-pancreas transplant, spearhead of the combined transplants which were 56. As well as – but we are already in 2023 and therefore the intervention will end in the next report – the first lung transplant from a live donor in Italy carried out a few days ago in Bergamo.
Increase also for tissues: members of the bone marrow donor register are on the rise
Also for i fabricsalso an area that had slowed down a lot during the most complicated phases of the pandemic, withdrawals are growing: 11,031 (+10.4%) in particular for corneas and musculoskeletal tissue even if there was no increase in terms of transplants, which instead fell by 2.5%. For bone marrow And stamina cells instead it was a 2022 to remember: 329 actual donations (+9.7%) and 961 transplants (+3.1%). Not surprisingly, they have increased those enrolled in the Italian bone marrow donor register: in 2022, 28,813 people were typed (+18.9%). A significant increase but, in this case, far from the record of 2019 due in turn to physical awareness activities, completely absent between 2020 and 2021.
The framework of donation remains fragile: only 55.5% of those who have had a new identity card have expressed themselves and 28% are currently opposed
The Transplant Information System counts as of last December 31st over 14.5 million declarations of willingness to donate: it is about 72% approval and 28% opposition. In 2022, through the issuance of the electronic identity card through the municipal offices, 2.7 million were added. But the situation remains too fragile: only 55.5% of those who requested and obtained a new document expressed their opinion on the point, the other half did not register any indications in this regard. In the South, the threshold often rises to 40% and reaches opposite groups for opposite reasons that need to be addressed: the 18-30 group, perhaps out of ignorance on the subject, and the over 60 group, often convinced that donation at that age is impossible. Suffice it to remind these people of the recent liver transplant performed at the San Giovanni di Dio hospital in the Torregalli district of Florence thanks to the donation of a 100-year-old and 10-month-old woman (the longest-lived ever in the world) who saved a patient hospitalized in Pisa and of which we had spoken.
More stories from Vanity Fair that may interest you
Transplants, the first organ harvest from a centenarian
The father gives the lung to his son, it is the first live donor transplant in Italy
Source: Vanity Fair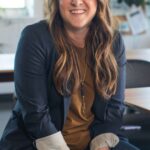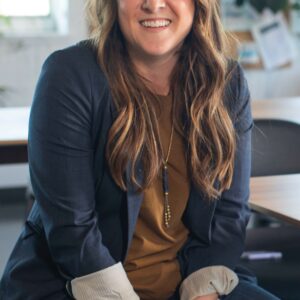 I'm Susan Karen, a professional writer and editor at World Stock Market. I specialize in Entertainment news, writing stories that keep readers informed on all the latest developments in the industry. With over five years of experience in creating engaging content and copywriting for various media outlets, I have grown to become an invaluable asset to any team.