At first glance, iOS 15 seems like a minor update. But if you understand and look into the most different corners of the latest version of the operating system, you can find many interesting and useful functions. As usual, at the presentation, Apple does not talk about everything that has appeared in the next generation of iOS, so in today's article we are discussing 5 imperceptible and rather important innovations in iOS 15. In my opinion, they really simplify the use of the iPhone in everyday tasks, and in some cases – even get rid of third-party services.
Custom text size settings in individual applications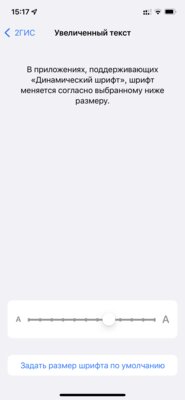 In iOS 14, you can add a widget to Control Center that allows you to resize text on the screen with a single tap. Any changes apply to all non-selectable applications – in iOS 15, this limitation was removed. Font settings can now be application specific. The selection is automatically remembered, so even after you close it, the text size will remain resized. The only but: not in every application the function works correctly (probably due to the lack of appropriate optimization for the "Dynamic Font").
How to use


1. "Settings" → "Accessibility" → "Settings by Application" → "Add Application" → "Bigger Font".

2. "Settings" → "Control Center" → "Text Size" (setting is made from the "Control Center" in the running application).
Drag and drop multiple images at once without downloading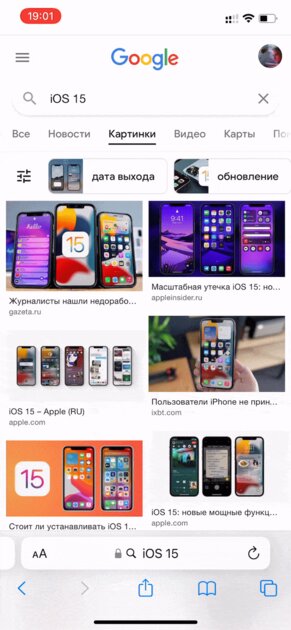 GIF animation available on click
IOS 15 introduces the ability to send images, text, files, and more from apps using drag-and-drop. The function is remarkable in that, for example, you can select one image in the search in the browser and select several more by clicking on them with your finger. The selected elements are combined and added in the form of a group of cards, after which they can be transferred to the "Photos" application. Then they are instantly imported and saved in the device's gallery. The same action works for quickly sending a series of photos to Telegram or other messengers.
How to use
Search for images in the browser → Hold your finger on the image and drag it to select → select some more images → close the browser and drag the stack of images into any application with media transfer from the clipboard.
Create a two-factor authorization code without third-party applications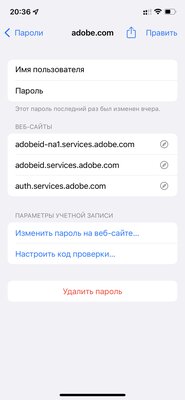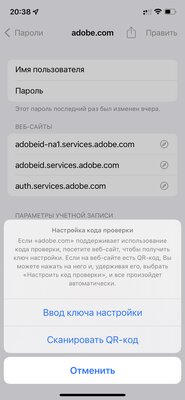 iOS 15 includes a built-in authenticator that can generate verification codes to provide additional security when logging into supported websites. Once the feature is set up, verification codes will be automatically filled in right when you log into the website, making two-factor authentication on iPhone and iPad much easier. You literally don't need any third-party apps anymore, although you'll have to search for supported websites.
How to use
"Settings" → "Passwords" → "Configure verification code …".
Built-in sounds to help you focus or take a break from your workflow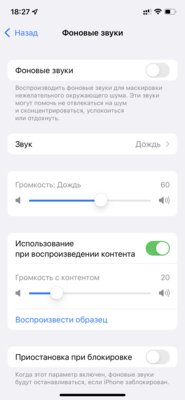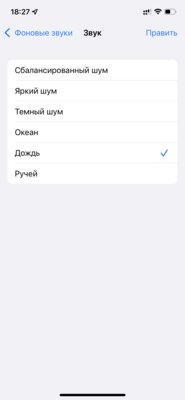 The new feature in iOS 15 "Background Sounds" will help you not to be distracted by noise and to concentrate, calm down or take a break from the work process. The list of suggested sounds included balanced noise, bright noise, dark noise, ocean, rain and stream. In addition, all sounds can be set to play in the background to hide unwanted or external noise. They can also be mixed using when playing any content.
How to use
Settings → Accessibility → Audio Visualization → Background Sounds.
Adjusting the playback speed in the iOS video player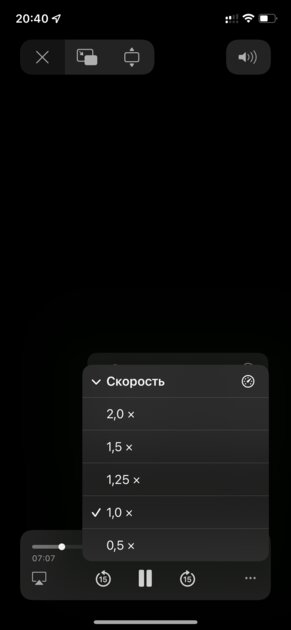 After so many years, the standard iOS video player has learned to adjust the video playback speed, just like in YouTube. The interface is similar: tap the ellipsis button in the lower right corner of the screen and select your preferred speed. There are five options to choose from in iOS 15: 0.5 ×, 1.0 ×, 1.25 ×, 1.5 ×, and 2.0 ×.