Pure Android itself is not particularly functional, and many consider this to be its main drawback – firmware from manufacturers, like EMUI from Huawei or One UI from Samsung, significantly increase the capabilities of the system. Not many people know about this problem, since most used only smartphones and tablets with shells from the manufacturer. Fortunately, Google understands this and increases functionality with each update – often it does not do without explicit borrowings, including from MIUI. In recent years, 5 important functions have appeared in pure Android at once, which have long been in the firmware from Xiaomi – they were collected by the Xiaomiui profile portal.
Long Screenshot
This feature allows you to take a screenshot even of those areas that do not fit on the screen – for example, long web pages or correspondence in the messenger. It appeared in the firmware from Xiaomi back in 2016 with the release of MIUI 8 and immediately became a distinctive feature of the shell. Google copied it only 5 years later with the release of Android 12, although by this time it was already in many third-party firmware.
Sharing Wi-Fi by QR code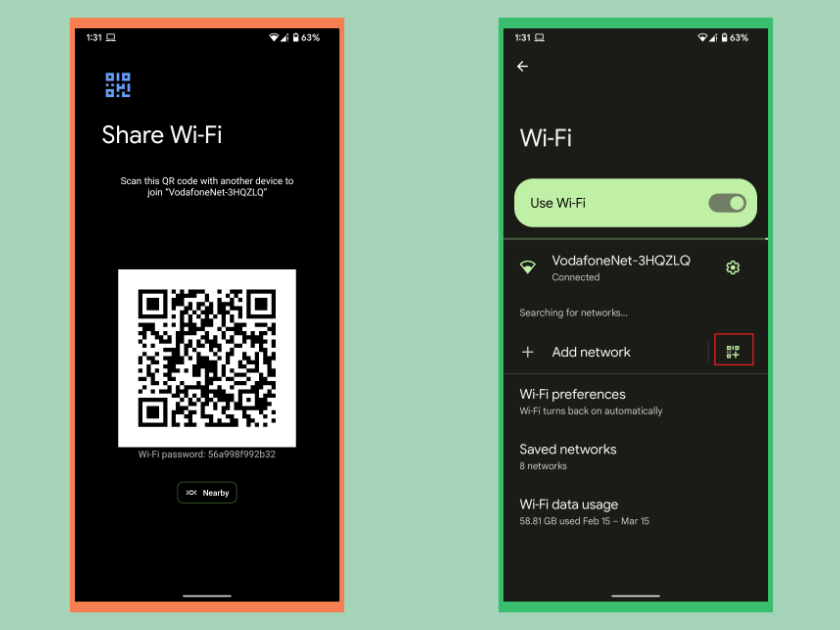 In fairness, it is by no means surprising that Xiaomi implemented this feature a long time ago – in China, QR codes are very common and used everywhere (they are even more popular than NFC payments in stores). The feature, popular in the Celestial Empire, turned out to be really convenient, and it appeared in a pure "green robot" in Android 10. The principle is quite simple – the Wi-Fi owner must show a QR code for connecting to his network (you can at least print it), and guests should just scan it with their smartphones. This is convenient not only at home, but also in restaurants.
One-handed mode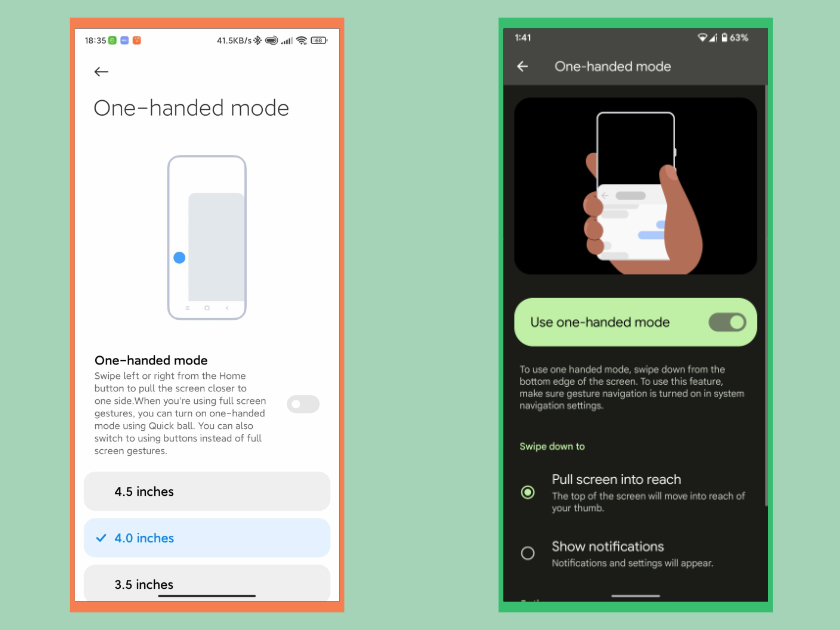 Xiaomi was one of the first after Samsung to launch smartphones with a large display by those standards (when 4.7 inches was still considered the standard). At the same time, the company faced the problem that it was difficult for people to reach the opposite upper corner – the resourceful Chinese implemented the function of temporarily reducing and "pulling up" the entire screen to the thumb so that it was easy to reach anywhere. In Android, this option appeared only last year, but did not become the same functional (you cannot select the size of the reduced display).
Extreme energy saving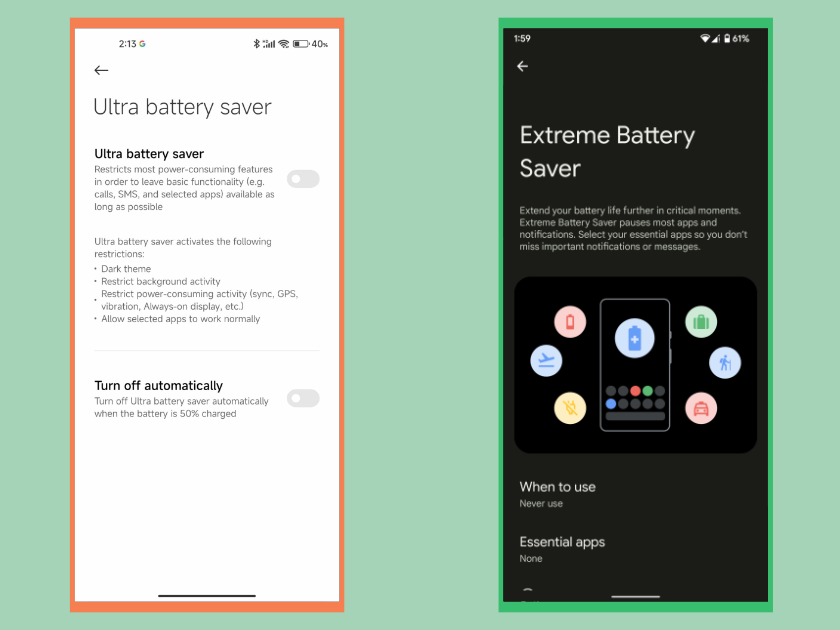 This mode is called differently in MIUI and Android (and in other firmware), but the idea is the same: to maximize battery life in emergencies. In MIUI, this option is solid: dark mode is turned on (it does not consume energy on OLED displays), background processes are completely frozen, additional functions are turned off (like GPS, vibration, synchronization) and only one screen with selected applications remains available. Android also has this mode, but it is much softer: it stops some background processes and notification checking.
Game Mode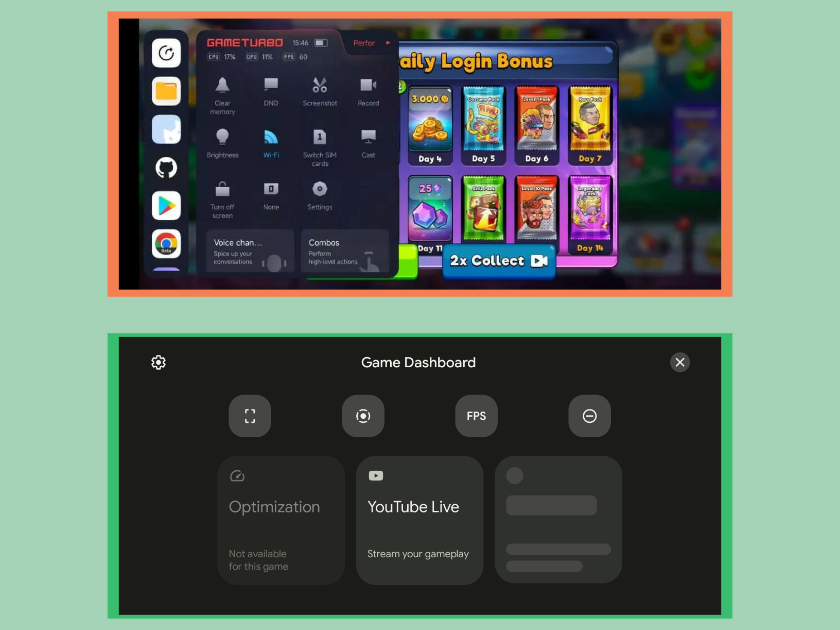 It appeared in MIUI 5-6 years ago and then it was not as highly developed as it is now, but at that time there was not even a hint of this in Android. With the release of Android 12, it nevertheless appeared, but in a rather minimalistic form and functionality: using the button pulled out from behind the screen, you can quickly record or take a screenshot, display the FPS counter, or turn off notifications (there is also an option to broadcast to YouTube and almost nowhere supported game optimization). In the latest versions of MIUI, the list of available quick actions is much higher.
Source: Trash Box