Taking into account the clause "rebus sic stantibus", which allows modifying a contract in the event of a sudden and extraordinary change such as a pandemic, the Court of First Instance number 20 of Barcelona cut the rent of 27 properties paid by a specialist company by half in tourist accommodation. After arguing that due to the economic crisis derived from the covid their income had fallen, the company urged its tenant to lower the rent, almost 41,000 euros, and since they could not reach an agreement, it filed a lawsuit in the courts.
The court decided to reduce from 1,200 to 600 euros plus VAT the rent of real estate, 26 flats and a premises, which was paid by the merchant, Venpre SL, whose profits exceeded one million euros in 2019. Appealing to the clause for extraordinary change, the ruling decides to lower rents between April 1, 2020 and March 31, 2021, with maintenance costs of 8.81 euros per month. "I consider that the modification proposed by the plaintiff is fair and equitable without the defendant in the negotiations having offered any other alternative beyond a moratorium on the payment of rent," remarks the court and recalls that the plaintiff it continued to pay the monthly payments despite the crisis, although a high income "is unfeasible" for the company that lost 80% of its billing.
The ruling also details that the pandemic caused "an alteration of the business base as the benefits that were rationally intended to be obtained had been reduced in a very high way, which implies that the contract is excessively onerous for the tenant party". In this sense, it indicates that "the landlord has not been harmed with respect to what he intended to obtain with these properties because he already had them rented, but if he had not had them leased or if the contract had expired in March 2020, he would also have suffered © n detriment by not finding tenants who would rent the 27 properties for tourist use and who would provide the rent that is agreed in the contract ". Also, remember that in the following months the company will continue with economic problems, due to the health context, which will make it difficult "for the rent to be paid in the fixed default period".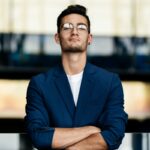 Donald-43Westbrook, a distinguished contributor at worldstockmarket, is celebrated for his exceptional prowess in article writing. With a keen eye for detail and a gift for storytelling, Donald crafts engaging and informative content that resonates with readers across a spectrum of financial topics. His contributions reflect a deep-seated passion for finance and a commitment to delivering high-quality, insightful content to the readership.