The photographers' lenses have "caught" in the most brilliant way the most important events that happened last week from one end of the world to the other. The most representative images of the last days must have some basic ingredients: Colors, passion, tears, effort, survival, joy, and pain.
Regardless of the difficulties we face and they are many and everywhere, that is, all those things that make our life have some meaning.
The fact that a picture is worth a thousand words is certain and proven. Not much needs to be said about the photos below. They are concentrated in them what happened in the world last week.
London, England: A new era is dawning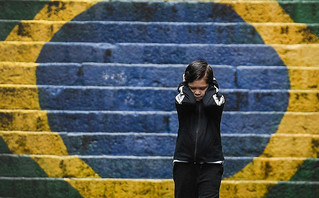 A child on his way to school holds his hands over his ears to avoid his mother yelling at him for forgetting his backpack, in the Saude neighborhood of Rio de Janeiro, Brazil.
Source: News Beast