- Article Top Advertisement -
Roughly a year and a half after Facebook renamed itself "Meta" and said it would invest heavily in building a version of the internet of the future dubbed the metaverse, the tech giant now says its top investment priority will be advancing the internet. artificial intelligence.
In a letter to employees, CEO Mark Zuckerberg announced plans to lay off another 10,000 employees in the coming months and doubled down on his new "efficiency" focus for the company.
- Article Inline Advertisement 1-
The pivot to efficiency, first announced last month on Meta's quarterly results conference call, comes after years of heavy investment in growth, including in areas with unproven potential, such as virtual reality.
Now, Zuckerberg says the company will focus primarily on cutting costs and optimizing designs.
Building the metaverse "remains central to defining the future of social connection," he wrote, but that's not where Meta will put most of its capital.
"Our biggest single investment is in advancing AI and incorporating it into each of our products," said Zuckerberg.
According to him, AI tools can help users of his applications to express themselves and "discover new content", but he also said they can be used to increase efficiency internally, helping "engineers to write better and faster code".
The comments come after what the CEO described as a "humbling awakening" last year, when the "world economy changed, competitive pressures increased and our growth slowed considerably".
Meta and its predecessor Facebook have been involved in AI research for years, but the remarks come amid a heightened frenzy in the tech world that started in late November when Microsoft-backed OpenAI publicly released the ChatGPT.
The technology quickly went viral for its ability to generate compelling, human-like responses to user prompts, and then kicked off an apparent AI arms race among tech companies.
Microsoft announced in early February that it was incorporating the technology behind ChatGPT into its search engine, Bing.
A day before that announcement, Google unveiled its own AI-powered tool called Bard.
Not to be outdone, Meta announced late last month that it was forming a "top product group" to "supercharge" the company's work on AI tools.
"I think it's good to focus on AI," he said. Ali Mogharabi senior equity analyst at Morningstar, CNN about Zuckerberg's comments.
Mogharabi said Meta's investments in AI "have benefits on both ends" because they can improve the efficiency of the engineers who create products and because incorporating these capabilities into Meta's lineup of applications will potentially create more engagement time for users, which that can generate advertising revenue.
In the longer term, Mogharabi said, "a lot of the AI ​​investments and a lot of the enhancements that come from those AI investments can be applied to the entire metaverse project."
Zuckerberg's emphasis on investing in this segment and using technology tools to make the company more efficient and increase its results is also "what shareholders and the market want to hear", said Mogharabi. Many investors had already complained about the company's metaverse ambitions and spending.
In 2022, Meta lost over $13.7 billion on its "Reality Labs" unit, which houses its metaverse efforts.
Investors seem to welcome Zuckerberg's shift in focus from the metaverse to efficiency. After taking a beating in 2022, Meta's stock is up more than 50% since the start of the year.
angelo zino a senior equity analyst at CFRA Research, said Tuesday that the second round of layoffs at Meta "has left us officially convinced that Zuckerberg has completely shifted gears, shifting the company's narrative to one focused on efficiencies rather than seeking grow the metaverse at any cost."
Source: CNN Brasil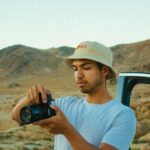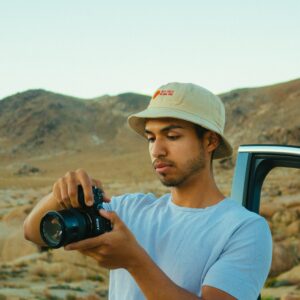 Charles Grill is a tech-savvy writer with over 3 years of experience in the field. He writes on a variety of technology-related topics and has a strong focus on the latest advancements in the industry. He is connected with several online news websites and is currently contributing to a technology-focused platform.
- Article Bottom Advertisement -