It was almost three years of waiting until the meeting live with one of the most famous boy bands in the world. And she came in style.
Journalist Nathalia Ferrari, 32, had bought a ticket to the Backstreet Boys' "DNA World Tour" concert, which was scheduled for March 15, 2020.
The presentation, however, was postponed due to the Covid-19 pandemic. "Holding this ticket for three years was also a mechanism for finding hope in the midst of chaos", revealed the journalist.
This Friday (27), Nathalia finally got to see AJ McLean, Howie Dorough, Nick Carter, Kevin Richardson, Brian Littrell up close. And she puts it close to it.
The journalist paid US$ 600, which is equivalent to more than R$ 3,000 today, to, in addition to enjoying the show, spend a few minutes with the singers and interact with them.
In the photo, the record of the dream come true. "The Backstreet Boys shaped my taste in music, taught me English and put dreams in my 1999 version. Seeing them up close, at the age of 32, was a mix of emotions; the gratitude for having survived the biggest pandemic in modern history made me value this moment with my idols even more", he said.
Nathalia also said that the idols were very attentive.
"I managed to say that they made me who I am, they taught me English. I really appreciate it. And Kevin said not to thank them. That he had me to thank for the story and that the Backstreet Boys wouldn't exist if it weren't for people like me", recalled the journalist.
On stage, the forty-year-old (and Kevin, who is over 50) members of the band continue dancing and singing, maybe not with the same performance as in the 90s, but enough to raise the audience of 45,500 people, in a little while. over two hours of show.
Hits such as "As Long as You Love Me", "Everybody (Backstreet's Back)" and "I Want It That Way" were not left out of the setlist, which also featured songs from the current album, such as "New Love" and " Chateau".
After performing in São Paulo again this Saturday (28) the group will head to Belo Horizonte, where they have a show this Sunday (29).
Source: CNN Brasil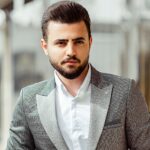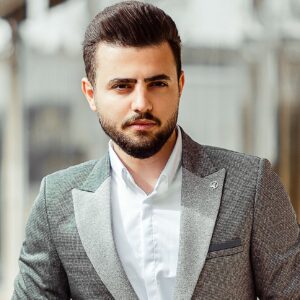 I'm Robert Neff, a professional writer and editor. I specialize in the entertainment section, providing up-to-date coverage on the latest developments in film, television and music. My work has been featured on World Stock Market and other prominent publications.