- Article Top Advertisement -
Have you ever wondered what Mexico would be like if it had not been conquered by the Spanish? Surely, on more than one occasion, our imagination has flown to the extreme of thinking that we would probably be witnessing sacrifices in the cenotes or we would see ball games like the one the Mayans created. However, one user was given the task of finding out through artificial intelligence (AI) what our beautiful country would look like in the present if it had not been conquered.
The digital artist identified as Alexiregio used artificial intelligence to generate the images and give us an idea of ​​what Mexico would be like today if the Spanish conquest had not achieved its goal.
- Article Inline Advertisement 1-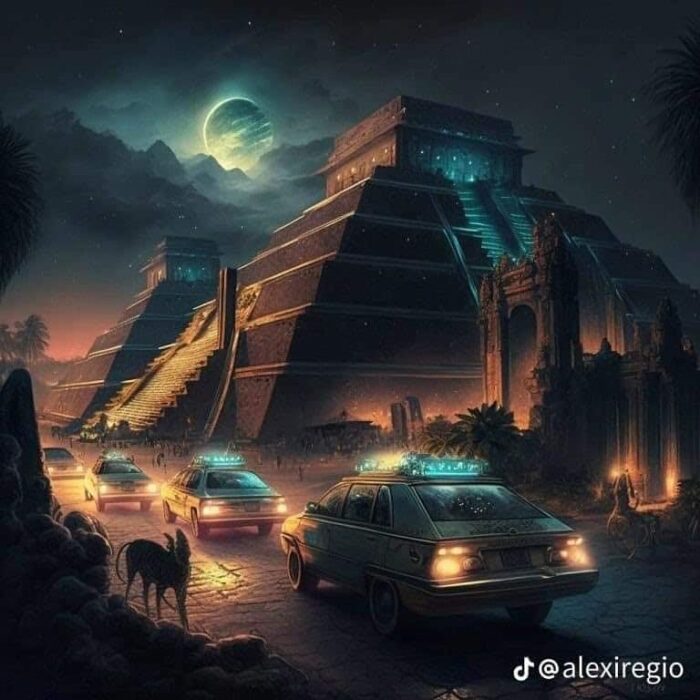 In the images shared by the same user on his Tik Tok account, we see a modern Mexico with technology, but with the presence of Mesoamerican pyramids, as well as temples with pre-Hispanic gods. In addition, such images also show the appearance of the rulers.
In addition to this, through AI, the artist shared the appearance that men and women would have, which, of course, have the influence of Aztec features and not Creoles or mestizos. In addition, they carry the emblematic plumes, as well as typical accessories of the culture.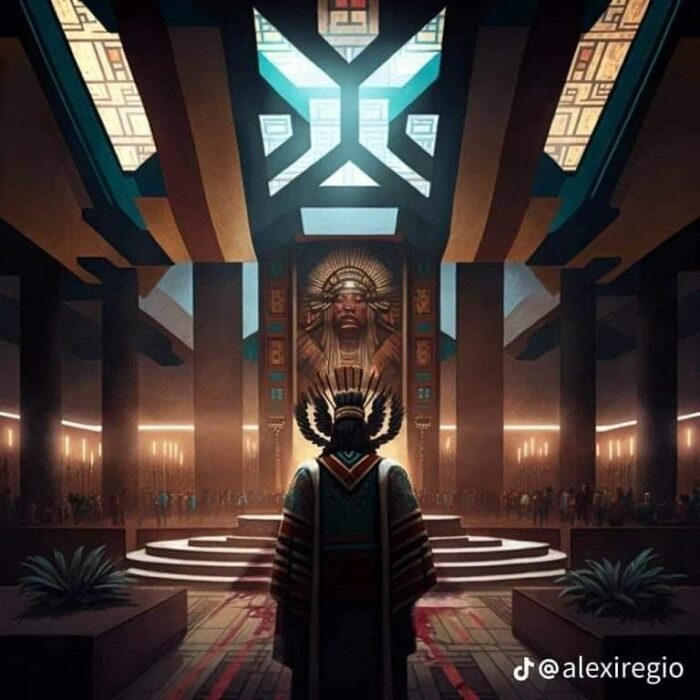 In another of the illustrations we were also able to observe what school life would be like, as it shows that if Mexico had not been conquered, there would still be educational pillars, such as Calmécac and Telpochcalli, that is, the two schools that pre-Hispanic children and youth had to attend. attend according to their social status.
On the other hand, Alexiregio shared the possible evolution that our country would have in terms of science and medicine. To do this, artificial intelligence shaped some nurses in a hospital wearing headdresses and a scientist with the typical tribal tattoos. In the same way, there are also images of the possible soldiers with their Mexica attire, but carrying firearms.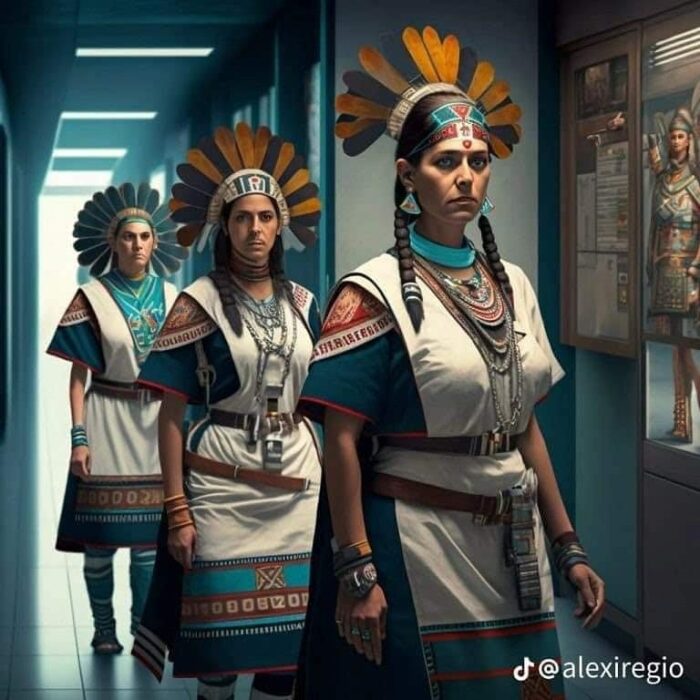 However, what has most caught the attention of users is that, according to the images, we would preserve many of the pre-Hispanic riches that our ancestors left us, but with the technologies we have today, such as cell phones, electric light , computers, firearms, cars, among others.
In this way, in the world of fantasy, they resolve the question of what our Mexico would look like today if it had not been conquered by the Spanish.
Beautiful! pic.twitter.com/HIPTSFW0lI

— no one (@BlanVane) March 15, 2023

Source: Okchicas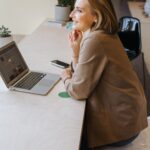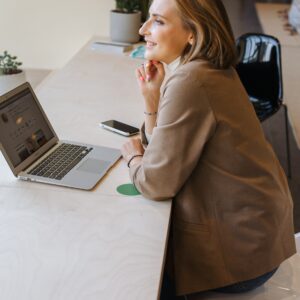 I'm Ava Paul, an experienced news website author with a special focus on the entertainment section. Over the past five years, I have worked in various positions of media and communication at World Stock Market. My experience has given me extensive knowledge in writing, editing, researching and reporting on stories related to the entertainment industry.
- Article Bottom Advertisement -