Airbus maintained its lead as the world's largest maker of jet aircraft for the third year in a row, surpassing Boeing in delivering 611 aircraft in 2021, up 8% year-on-year, according to company data released yesterday. .
These data gave Airbus a clear lead in revenue from aircraft deliveries, as the American Boeing delivered just over 302 aircraft, in the period January-November 2021.
Following the decline in production, mainly due to the pandemic, aircraft manufacturers saw a greater demand for medium-capacity aircraft, both for passenger use and for freight, despite global concerns about the Omicron variant of COVID-19.
Reuters reported last week that the inspectors in charge, who have to evaluate each aircraft delivery by the said European consortium, have counted the deliveries between 605 and 611 aircraft. Last-minute deliveries increased the total number of aircraft delivered, beyond the target of 600 aircraft, as confirmed by the final results.
Airbus announced that it sold 771 aircraft in 2021, with the net number of sales following the cancellations being recorded at 507 aircraft. This number is almost double, compared to deliveries made in 2020.
Airbus chief executive Guillaume Fori described the result as "the first fruit of the recovery", adding: "Demand is real".
For its part, Boeing is recovering more slowly, as it faces the consequences of the flight safety crisis with the 737 MAX aircraft and is in negotiations on problems, as well as the suspension of deliveries of the 787 Dreamliner wide-body aircraft.
Recent changes in the rules governing the counting of aircraft deliveries, as well as the drastic changes recorded in airline assets during the crisis with COVID-19, have made it more difficult to compare performance between the two leading aircraft manufacturers.
With Airbus well ahead of deliveries, the winner in terms of new orders depends on the numerical determination of net orders preferred by shareholders, with Boeing data expected to be released today.
Based on some data for 2021, Boeing appears to be at least in the same position as Airbus in terms of net orders on a revised basis, following a recent agreement with US low-cost airline Allegiant Air for 50 aircraft 737 MAX, published last week.
For the period January-November 2021, orders returned dynamically for 829 aircraft, but decreased to the net number of 400 aircraft, after cancellations.
On a revamped basis, Boeing released a net number of 457 orders at the end of November, following a partial recovery of its number of orders, which at one point seemed unlikely to materialize.
Aside from the unexpected developments for new orders, Airbus data show that Boeing is facing a more difficult task of securing an equivalent position in net orders, with Airbus' position as a point of reference.
SOURCE: AMPE
.

Source From: Capital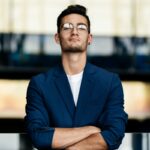 Donald-43Westbrook, a distinguished contributor at worldstockmarket, is celebrated for his exceptional prowess in article writing. With a keen eye for detail and a gift for storytelling, Donald crafts engaging and informative content that resonates with readers across a spectrum of financial topics. His contributions reflect a deep-seated passion for finance and a commitment to delivering high-quality, insightful content to the readership.