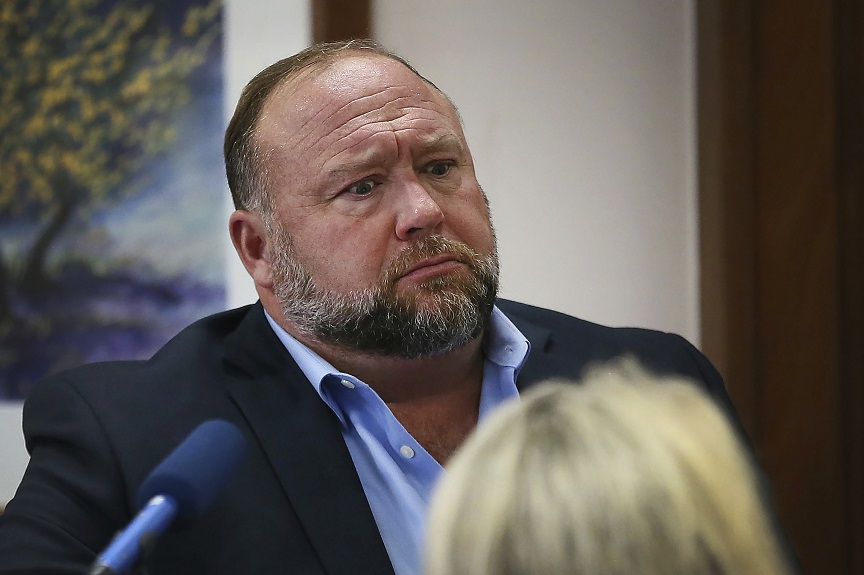 The infamous extreme right conspiracy theorist Alex Jones convicted by a court in his state Texas at USA to pay $45.2 million in damages to the parents of one of the victims of the Sandy Hook, Connecticut school massacre, which it claimed was nothing more than a "hoax."
The founder of Infowars was found guilty of spreading false news, the sentence is punitive and the amount awarded is in addition to the $4.1 million in damages awarded for defamation.
Neal Heslin and Scarlett Lewis, divorced parents of murdered 6-year-old Jesse Lewis, testified that conspiracy theorists like Alex Jones harassed and threatened them for years under the false belief that they were lying about their son's Dec. 14 death. 2012. On that day a 20-year-old gunman killed 20 students and six teachers and then killed himself.
Lewis stressed that she believes Jones knew his "hoax" claims were false, but spread them anyway because they attracted listeners and helped him market supplements and other products he promoted through his radio shows.
Conspiracy theorist Alex Jones argued in his plea that it was "crazy" for him to claim the 2012 Sandy Hook school massacre never happened and "remorsefully" told jurors the shooting was "100% real"..
Jones, who has been a prominent figure in far-right circles and a supporter of former US President Donald Trump, had called the Sandy Hook massacre a "hoax" by the US government as a pretext for gun control.
Alex Jones' company, Free Speech Systems LLC, filed for bankruptcy last week.
Source: News Beast