Two New Jersey veterans say now Congressman George Santos promised to raise funds for surgery for one of his dogs in 2016, but he backed off and ran away with the money.
Son of a Brazilian, the embattled Republican faces mounting pressure to resign after lying and misrepresenting his educational, professional and family history.
He admitted to having "beautified" his resume, but stated that he is "not a criminal".
Rich Osthoff a US Navy veteran, told the CNN that his pit bull Sapphire started to develop a tumor in 2015 and continued to grow in 2016.
He said he was homeless, living in a tent at the time, after losing his job and home.
Osthoff's mentor and friend, michael boll founder of the New Jersey Veterans Network, told CNN who took him under their wing as part of the charity's guidance program and tried to get help for his dog.
Boll said a mutual friend connected the two veterans to Santos, who told them he was often involved in helping and rescuing animals.
Boll and Osthoff knew Santos by the name of Anthony Devolder they said.
Santos has set up a GoFundMe fundraising page for Osthoff's pit bull, Sapphire, Boll said.
A post from George Devolder's Facebook profile is linked to a GoFundMe raising funds for surgery for the dog.
"Sapphire is a 10 year old red nose pit bull who has been keeping this man company, she does not deserve to die from this tumor, she deserves to be treated and cared for," the Facebook post reads in part.
"Will you help this baby and his daddy be together for a few more years? Does he not deserve to have her? Let's all come together to help this family of two stay healthy!" the post says.
The fundraiser ended up raising around $3,000, according to Boll. But things got worse after Osthoff tried to access the GoFundMe money, he said.
Santos was uncooperative, according to Osthoff and Boll – first saying that Osthoff needed to take his dog to a veterinary clinic chosen by the now deputy, then claiming that another clinic would not accept the payment method.
"I had to jump through hoops and do everything his way," Osthoff told CNN . "He was totally, totally difficult. One obstacle after another".
The text messages provided to the CNN by Osthoff show his exchanges with Santos in 2016.
"Hey Anthony, Rich here. I was waiting for news from you. Just checking if you made contact with the vet," wrote Osthoff in a message to Santos, who at the time went by the name of Anthony Devolder.
Santos replies that he "just called" Osthoff. He adds, "They're not as flexible as you said they were," apparently speaking about the vet Osthoff mentioned.
The now deputy also writes that a veterinarian "had already ruled out surgery without the ultrasound because, based on his experience, he finds it too invasive", but tells Osthoff that he will take the dog to a veterinarian to do an ultrasound "to give him a piece of mind".
After Osthoff says, "I'm starting to feel like I've been undercut for donations from my family and friends," Santos tells her that because his dog isn't a candidate for surgery, "funds are transferred to the next animal in need and we will make sure to use the resources to keep her comfortable!".
"I'm tired of being deceived", says Osthoff in another text, to which Santos responds in part: "Remember that it is our credibility that got their Gofundme to contribute!".
He added: "We hold ourselves to the highest standards of integrity."
Santos tells Osthoff that he will not allow him to accompany his dog to the vet for an examination, and Osthoff rejects the plan, telling him, "I don't know or trust you."
In his late 2016 text, Santos tries to convince him to get the dog, but Osthoff does not respond.
Osthoff said he accused Santos of running a fake charity, and Santos began to confront.
"He got so mad at me and he exploded and he refused to give me the money and he just didn't answer the calls anymore," he said.
Santos told CNN in a statement on Wednesday: "I have no idea what he's talking about, and the crazy part is anyone who knows me knows I would go to hell and back for a dog and especially a senior."
He characterized the story, first reported by Patch.com, as "just more of the pile in place".
"I have dozens of people reaching out to me to share their stories about their dogs and cats that I help save and rescue," he added.
"Prove it. Show us," Osthoff said Wednesday on a program on CNN in response to Santos.
"He should show us if he has all these people that look up to him and love what he does."
In a statement to CNN GoFundMe said it removed the fundraiser from its platform after receiving a story about it.
"When we received a report of an issue with this fundraiser in late 2016, our trust and security team sought proof of delivery of funds from the organizer. The organizer did not respond, which led to the removal of the fundraiser and a ban on further use of the email associated with that account on our platform."
"GoFundMe has a zero-tolerance policy for misuse of our platform and cooperates with law enforcement investigations of those accused of wrongdoing."
Boll tried to act as a mediator between the two, he said, with no luck.
"Anthony was pretty much dissatisfied with anything I said and was reluctant to even speak to me further," Boll said.
The now congressman eventually stopped responding to messages from Boll and Osthoff, and Osthoff says he never received his fundraising payment.
Osthoff said that his dog died about six months after his last contact with Santos and said he had to ask for money to pay for her euthanasia.
He further said that he had contacted the police about his interactions with Santos, but that "nothing came of it".
As Santos had a different name when the two veterans came into contact with him, Osthoff said he was unaware that Anthony Devolder and George Santos were the same person until recently.
"In December, I started seeing him on TV," Osthoff told CNN . "I recognized his face and my stomach turned when I saw him."
"Now he's been given a position where he affects the lives of thousands of people… it's really disheartening to hear that," said Boll.
In text messages sent over the past week, Osthoff addresses Santos by his current name and writes: "Where are my fundraising proceeds George? You owe me more interest." These messages went unanswered.
Source: CNN Brasil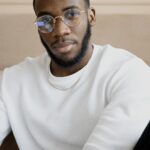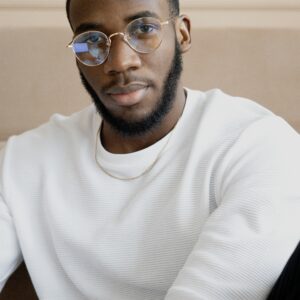 Bruce Belcher is a seasoned author with over 5 years of experience in world news. He writes for online news websites and provides in-depth analysis on the world stock market. Bruce is known for his insightful perspectives and commitment to keeping the public informed.