- Article Top Advertisement -
On Wednesday October 8th, multinational German automaker company Volkswagens AG stated that 90% of the total sales of electric car sales in Norway in 2021 will be accounted by the company. According to a local importer of the auto maker, the company also plans to replace diesel and petrol engines that contribute to global warming and pollution in the span of next 3 years. 
According to the registration data, as compared by the 42.4% of last year, this year the sale of electric engines increased to 61.5% which tends to be an all-time high. As reported by Reuters, according to the Norwegian Road Federation the much-awaited debut of Volkswagen model ID.3 ranked at the top of the Norwegian sales ranking, the number of units sold surpassed that of Geely's Polestar 2 from China and California-based Tesla model 3. 
- Article Inline Advertisement 1-
Volkswagen's shares traded 1.43% to EUR139.44 on Wednesday, at the time of writing, however this year the stock is still low by 20%. 
Stock forecast of Volkswagen 
Fourteen examiners gauge the normal cost in a year at EUR 159.31 with a high prediction of EUR 190.00 and a low estimate of EUR 135.00. The normal price target speaks, as compared to the last price of EUR 137.67, shows a 15.72% increase. As per Tipranks, from those 14, two analysts rated "sell", three rated "hold" and nine rated "buy". 
The target price of Morgan Stanley is EUR 135, with EUR 90 under the worst-case scenario and a high of EUR 180 under a bull scenario. The stock analysts at Jefferies financial group have assigned Volkswagen a target price of EUR 145. As for now, the firm currently has a "neutral" rating on the stock. 
The stock outlook of other equity analysts was also updated. Barclays gave the company a "buy" rating and set a price target of EUR 155. Deutsche gave the company a "buy" rating and set a price target of EUR 170. Royal bank of Canada gave the company a "buy" rating and set a price target of EUR 175.  Warburg research gave the company a "buy" rating and set a price target of EUR "190". Lastly, Nord/LB gave the company a "neutral" rating and set a price target of EUR 135. 
Analyst view 
Equity analyst at Morgan Stanley, Harald Hendriske said "Volkswagen (VW) is the No. 1 global auto OEM. Strong positioning, a strong SUV model cycle, and improved cost management have all supported the recent earnings streams. The upside is capped by peak cycle demand, slowing China demand, European cycle risks, and European and global emissions legislation forcing VW to reduce CO2 and accelerate BEV development."  
He further added, "Volkswagen is the leading BEV legacy OEM -but it remains a very small proportion of sales and capital, with a very large legacy cost base. Ex FY20E, EPS has been near record highs, and VW remains the consensual Buy in the European sector for now. On lower FY20E EPS, valuation is not cheap." 
 Downside and Upside Risks-Highlighted by Morgan Stanley  
Upside 1: Volkswagen FCF and margins recuperate in FY21E more than anticipated. 
Upside 2: There is a sharp boost in the sales of BEV in FY21E 
Upside 3: As BEV sales increase, Volkswagen's rating starts to reflect some BEV sustainability. 
Downside: 1) Emissions guidelines sway through additional administrative fines or different liabilities.  
Downside: 2) A plunge in demand/pricing world-wide could destabilize margins to a great extent.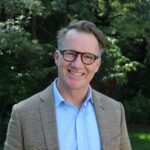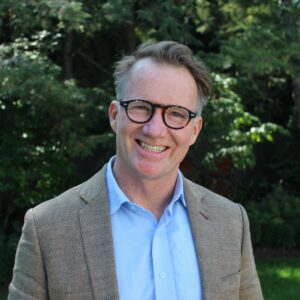 I'm James Harper, a highly experienced and accomplished news writer for World Stock Market. I have been writing in the Politics section of the website for over five years, providing readers with up-to-date and insightful information about current events in politics. My work is widely read and respected by many industry professionals as well as laymen.
- Article Bottom Advertisement -