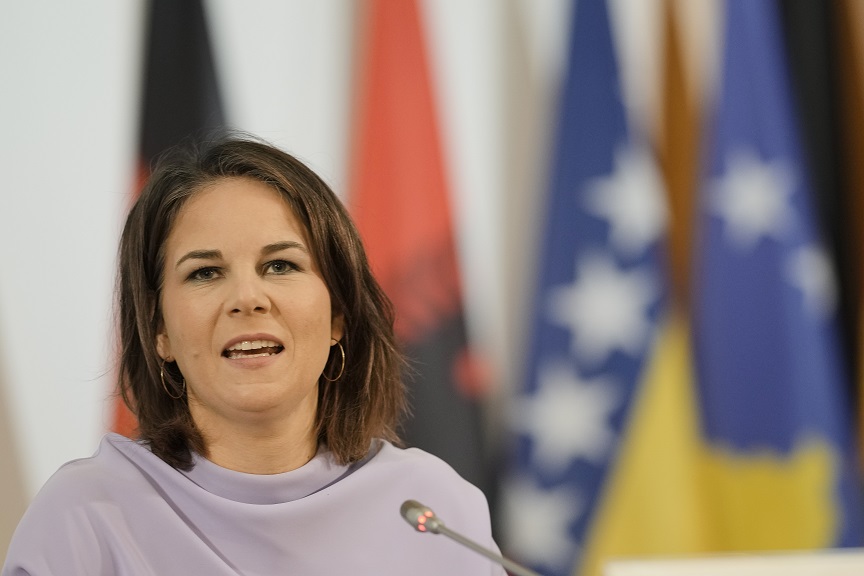 With the attacks on Ukraine's energy infrastructureThe Vladimir Putin "he sunk even deeper into inhumanity"its foreign minister said Germany, Analena Burbokstressing that the countries of the Group of Seven (G7) "they will not allow old people, children and young people to die en masse from hunger and cold".
"Joint sanctions are now being followed by winter aid from all G7 partners. And this help also means that we do not accept that peace and international law will be violated during the winter."Mrs Burbock said at the start of the G7 foreign ministers' meeting under the German presidency today and tomorrow in Münster, Westphalia. "We will not accept that the Russian president will succeed in his strategy to break up Ukraine. We will not accept that he hopes that international cohesion will break down."the minister added.
Referring to relations with China, ahead of Chancellor Olaf Soltz's much-discussed visit to Beijing tomorrow and reiterating her criticism, Ms Burbock said the country was now acting more aggressively militarily and called for "not to repeat the mistakes made in the past in policy towards Russia". Beijing is not only a partner in international affairs, but also a competitor and now a much stronger opponent in terms of understanding the international order, the minister added.
The protests in Iran
With an eye on suppressing the protests in Iran, Analena Burbock criticized Tehran and justified the relevant travel directive issued by her ministry for the departure of Germans from the country. "We are witnessing the barbaric violence used by the Iranian regime against its own citizens. How it hits its young people, its society. People are dying" said Ms. Burbock.
The issue of Iran is expected to be central to tomorrow's meeting of foreign ministers, and French Minister Catherine Colonna has already warned that "we must be prepared to agree new sanctions against Iran if necessary", stressing that the violent suppression of peaceful protests is condemned from all G7 partners. He also called on the Iranian authorities to release the French and other Europeans who, as he said, are being held illegally.
On the sidelines of the meeting, Mrs Burbock and her American counterpart Anthony Blinken organized a "German-American Forum" on democracy and digital technology, in which the German minister described transatlantic cooperation as "security for peace and democracy " and highlighted the need to "build an even stronger partnership for the 21st century", as, as he said, only together can we face the current global challenges.
He even specifically referred to the security problems of the digital age. "We all now know that the digital world comes with risks to our security and threatens our freedom," he said, while Mr. Blinken agreed that "there are fundamental security issues."
He said he grew up believing in the principle espoused by the philosopher John Stuart Mill, that "a market of ideas will lead to the predominance of truth," but unfortunately, he admitted, "it turned out not to be the case." "This is not the reality we are experiencing, precisely because technology, when misused, causes distortions in the marketplace of ideas," he said.
The German minister even gave the example of Russian disinformation about the global food crisis after the invasion of Ukraine, when Russian propaganda spread that Western sanctions against Russia were to blame.. He said the German government is planning new legislation to tackle disinformation, digital fraud and other online threats. "We need more rules and this is something new, especially for the US, because we in Germany love rules," she joked.
In another meeting today, the foreign and defense ministers of Germany and Japan agreed to strengthen the two countries' defense cooperation under a military pact, which will include the exchange of supplies and logistical support. The ministers also condemned "unilateral efforts to violently change the status quo in the East and South China Seas."
Source: News Beast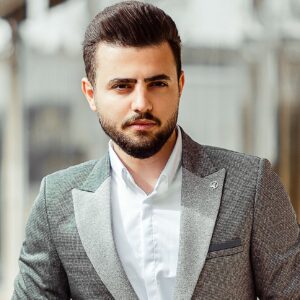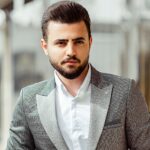 I am an author currently working for World Stock Market as a writer. I have been writing professionally for over 5 years and have written everything from market news articles to finance pieces. Prior to this I was an investment banker with Merrill Lynch in New York City. While at Merrill, I worked on some of the largest mergers and acquisitions in history. My background in finance allows me to bring a unique perspective to my work as an author and journalist.