- Article Top Advertisement -
Several developments in recent weeks reinforce the US military's new focus on China:
The US reinforces its presence in the Pacific with a new military base – the first in 70 years – on the island of Guam, US territory.
There is a new agreement between the US and Japan that will reassign US Marines stationed in Japan, allowing them to fire anti-ship missiles.
In addition, the US military will have expanded access to bases in the Philippines, a just-announced deal that drew Defense Secretary Lloyd Austin to that country this week.
These military moves give the impression of determination and focus that the US will help protect the democratic and autonomous island of Taiwan in the event of direct Chinese aggression.
- Article Inline Advertisement 1-
China's Communist Party sees Taiwan as part of its territory, despite never having controlled it, and refuses to rule out using military force to carry out what it calls "reunification".
The United States provides the island with defensive weapons, but has remained intentionally ambiguous about whether it would intervene militarily in the event of a Chinese attack.
Senior US government officials, such as the president of the Joint ChiefsGen. Mark Milley, said intelligence suggests that China's goal is to strengthen its military capabilities to the levels necessary to potentially attack and take over Taiwan by 2027, a strength that analysts believe it currently lacks.
If you look at a map, the Philippines, where the US has expanded its existing base access, is south of Taiwan. The Japanese island of Okinawa, where the Marines are stationed, is to the north.
China's navy is bigger than the US
Writing about the Marines in Okinawa, the Marines' CNN reported that the Pentagon certainly intends to be ready for any conflict with China – noting "the Pentagon's desire to move from the wars of the past, in the Middle East, to the region of the future, in the Indo-Pacific."
"The shift occurs when simulated wargames from a prominent think tank from Washington found that Japan, and Okinawa in particular, would play a critical role in a military conflict with China by providing the United States with advanced deployment and base options.
The military labels China an "ongoing threat," meaning its forces are making strategic advances against the US.
In fact, China's Navy has surpassed the US Navy in fleet size, and some experts have warned that an American technological advantage may not be enough to maintain superiority, particularly when the United States is sending much of its munitions to Ukraine.
global positioning
When American politicians like President Joe Biden talk about this current period as an era in which democracies must stand up to autocracies, he is mostly talking about China and Russia.
Secretary of State Antony Blinken travels to China this weekend to discuss a range of issues with Chinese officials.
Biden angered the Chinese government by repeatedly saying out loud what has been an assumed part of his administration's foreign policy: that the US would respond if China moved militarily against Taiwan.
Warnings about China wanting to supplant the US as the dominant world power are not new.
In March 2021, Navy Admiral Philip Davidson, who at the time was heading the US Indo-Pacific Command, told lawyers on Capitol Hill that China could aim to overthrow the "rules-based international order" by 2050 or sooner. , and which could pose a direct threat to Taiwan even earlier, in 2027.
It's all against the geopolitical backdrop to see a memo from a senior US Air Force commander, General Michael Minihan, who warns subordinates that his "instinct" tells him to be ready for war with China – and not just in theory, but in two years.
The memo is at odds with the rest of the US administration, fueling Republican criticism of Biden and giving China reason to claim the US is the aggressor in the region.
Was war near, as the general says?
The memo, first reported by NBC News, was shocking because its inappropriate language and rigid deadline not only assume that a war between the US and China is inevitable – something Washington and Beijing say is inaccurate – but it is completely out of bounds. in tune with the much more diplomatic and public-facing language coming out of the White House, the State Department, and virtually every other military or diplomatic official.
"I hope I'm wrong. My gut tells me we will fight in 2025," writes Minihan, the four-star general who oversees the Air Mobility Command, which controls transportation and resupply.
Pentagon and White House officials distanced themselves from the memo and made clear that war with China is not predetermined or even likely.
"The president believes it should not escalate into conflict," John Kirby, National Security Council strategic communications coordinator, Wolf Blitzer of the CNN on Monday.
"There is no reason for the bilateral relationship – the most important in the world – to turn into some kind of conflict. We believe, and the President has made it clear, that we are in a competition with China, a competition he believes the United States is well positioned to win," he explained.
Minihan asks his commanders to report their plans for a war with China by the end of February and encourages his personnel to use target practice to prepare for the challenge with "unrepentant lethality".
He says the upcoming 2024 presidential election in Taiwan could provoke China, and the upcoming US presidential election could distract Americans from the threat.
Internal political focus in China
Minihan's warning is getting a lot of attention in the conservative media, which is pushing for a big increase in defense spending, particularly to bolster the US Navy.
A Wall Street Journal editorial, for example, hailed Minihan as a truth-teller.
The chairman of the House Foreign Affairs Committee, Texas Rep. Michael McCaul, said on "Fox News Sunday" that he hopes Minihan is wrong but believes he is right, "unfortunately."
McCaul also criticized Biden for his decision to remove US troops from Afghanistan.
"We have to be prepared for that. It could happen, I think, as long as Biden is in office projecting weakness," she assessed.
Republicans are looking to make China a focus after taking control of the US House of Representatives and creating a new congressional committee to focus on threats posed to the US by China.
After a report that Speaker of the House Kevin McCarthy planned to follow in the footsteps of his predecessor Nancy Pelosi and visit Taiwan, a Chinese Foreign Ministry spokesman warned against US officials interacting with Taiwan, according to the The Hill.
War is not entirely inevitable
Former Defense Secretary Mark Esper, who worked for former President Donald Trump, said there is an important line between being prepared for the possibility of war and predicting that it will definitely occur.
"On the one hand, I think it's really important to have a sense of urgency. I applauded him for that. He's an aggressive commander," Esper told Kate Bolduan of the CNN on Monday, referring to Minihan's memo.
"On the other hand, I would not consider it inevitable that we are at war and I hope that we will do everything we can to determine a conflict," he concluded.
Source: CNN Brasil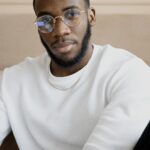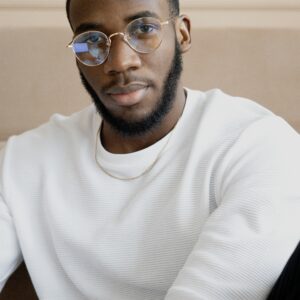 Bruce Belcher is a seasoned author with over 5 years of experience in world news. He writes for online news websites and provides in-depth analysis on the world stock market. Bruce is known for his insightful perspectives and commitment to keeping the public informed.
- Article Bottom Advertisement -