- Article Top Advertisement -
Russian President Vladimir Putin has invited his international "best friend", China's leader Xi Jinping, to Moscow for a three-day state visit starting Monday.
For Xi, it is a high-profile trip: his first state visit to any country since being nominated for an unprecedented third term. Kremlin officials say the two leaders will sign "important documents" that "will deepen relations" and solidify economic cooperation.
- Article Inline Advertisement 1-
But for both of them, this trip is so much more than just another chapter in what they both describe as a "boundless" friendship.
For Putin, it is a show of support from his closest ally after a year of military failure to achieve his so-called goal of "denazifying and demilitarizing" Ukraine.
Putin's army is burning military equipment, ammunition – and men. He has looked to North Korea and Iran for weapons and drones, but getting more weapons, ammunition and perhaps drones from China would be a big win for the Russian president. However, this can be a hard sell.
So far, Xi has helped Putin by maintaining a delicate balancing act: refusing to publicly condemn Putin's war and blaming the West for "provoking" Russia, while strengthening economic ties but stopping short of providing "lethal" military aid. " to Moscow.
An investigation of CNN revealed that a Chinese state defense contractor was shipping helicopter parts and air-to-ground radio equipment to Russia throughout 2022, but that doesn't seem to add up to "lethal weapons".
The United States claims that Beijing is "considering" providing military aid, but so far, the Biden administration says it has seen "no indication" that the Chinese leadership has decided to proceed.
While Putin seems determined to fight to the end in Ukraine, Xi arrives in Moscow trying to burnish his credentials with a 12-point plan that would start with a ceasefire.
China's Ministry of Foreign Affairs says that the proposals "can be summed up in one sentence, which is to ask for peace and promote negotiations".
The Kremlin says the plan deserves "careful attention," but President Joe Biden's National Security Council spokesman John F. Kirby says the proposed ceasefire amounts to "ratifying the Russian conquest," allowing Russian troops remain in place, occupying parts of a sovereign country.
Xi is also making overtures to Ukraine, allowing China's foreign minister to speak with his Ukrainian counterpart, calling for peace talks.
Will Xi reach out to Ukrainian President Volodymyr Zelensky after his meeting with Putin?
Putin has other things on his Chinese wish list. Western sanctions are cutting off Moscow's access to microchips and other sophisticated technologies crucial to Putin's military-industrial complex. China is one of the main producers of these components.
the asian giant, however, it faces a dilemma: it officially opposes economic sanctions, but – at least so far – tries not to violate them, fearing that Chinese companies themselves will end up being sanctioned.
The Russian leader wants more trade with China, and Beijing is hungry for more Russian oil, but there is a downside to Putin. Europe has stopped importing Russian oil and most natural gas.
Russia is making up for this by selling to India and China – but at discounted prices.
On Putin's geopolitical wish list, Xi expressed solidarity with the Russian leader, but he doesn't seem to be fully on board with Putin's vicious attack on Ukraine – at least publicly.
Even when the Russian president made several veiled threats to use nuclear weapons, Xi warned against such actions. On the crucial issue of sovereignty, Beijing is performing another balancing act by not criticizing Russia's violation of Ukraine's sovereignty, while reaffirming that the sovereignty and territorial integrity of all countries must be upheld.
China is watching the war in Ukraine, taking notes and drawing conclusions for any future possibility of Beijing invading Taiwan, and that's tricky: insisting that China's sovereignty be respected, while denying Taiwan's claim to its own.
Still, as Putin and Xi sit down to talk, they seem to be in unreserved agreement on one thing: they both want an end to the post-World War II "liberal world order" guaranteed by the United States.
Both want to challenge US military and economic hegemony. China would likely quietly welcome a Russian victory that would humiliate the US and Ukraine's western allies.
But while Putin is a "true believer" in the death of the West, Xi must certainly be dismayed by Russia's faltering military performance on the battlefield.
The International Criminal Court's arrest warrant for Putin for alleged war crimes is another worrying sign for strategic partners, even if neither Russia nor China recognize the court's jurisdiction.
Russia's damaged economy can never compensate for the loss of European and American markets that would likely occur if China sincerely sided with Russia.
Putin's "Chinese wish list" may not yet be an illusion.
Source: CNN Brasil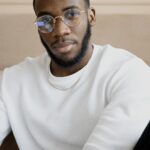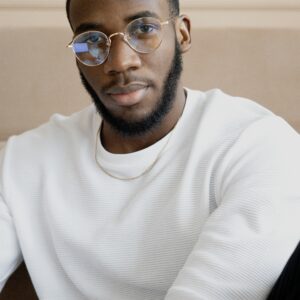 Bruce Belcher is a seasoned author with over 5 years of experience in world news. He writes for online news websites and provides in-depth analysis on the world stock market. Bruce is known for his insightful perspectives and commitment to keeping the public informed.
- Article Bottom Advertisement -