- Article Top Advertisement -
In a panel sponsored by CNN this Saturday (18), federal deputies Orlando Silva (PCdoB) and Kim Kataguiri (União Brasil) debated whether a possible regulation of social networks would be a censorship tool or an ally to combat disinformation.
The subject gained steam after the news that the federal government would be preparing a Bill to regulate social media platforms. According to the Minister of Justice, Flávio Dino, the text should be presented next week to President Luiz Inácio Lula da Silva (PT) before being delivered to the National Congress.
- Article Inline Advertisement 1-
The purpose of the measure, according to Dino, is to ensure that the internet is not a "lawless land". The minister also argues that platforms should be held accountable in cases of possible infringements.
In the view of deputy Orlando Silva, the regulation of social media is a "global trend" and "a step forward for us to be able to explore the wonders of the internet and overcome some side effects".
"Digital activity introduces a series of innovations, wonders offered to society in the economic, social, cultural, knowledge and connection fields between people. But, like everything in life, there are side effects. We know that, in Brazil, the dissemination of disinformation has become a reality, and it is necessary to create mechanisms to face this reality", he said.
The deputy listed the so-called "mechanisms" in the debate. For him, it is necessary that freedom of expression be safeguarded, so that, if content is removed, the user can appeal the platform's decision and present "reasons as to why he has the right to say what he said".
"Second, obligation of transparency. It is necessary that we know how everything happens, safeguarding the industrial secrets of the companies. We need to know how recommendation algorithms impact what we receive from information."
For Kim Kataguiri, the internet "is not a land without law", since "every crime in real life is also in digital".
"Another point is that we already have an internet regulation law: Marco Civil da Internet, which has already been widely debated."
The deputy also says he agrees and disagrees with points presented by his parliamentary colleague. For him, "the social network has to make it clear why it removed the content and give the right for the subject to explain in relation to what was removed".
"However, I see a contradiction on the point of algorithms. They are already an industrial secret. If the company is forced to show how it distributes its content or publicity — an obligation that today's press, which thrives on publicity, does not have — they are rendered unfeasible. Either they leave Brazil, or they will operate underground."
In addition, Kataguiri also says that "delivering artificial intelligence algorithms to moderate content is giving the bad guy the golden path".
"A pedophile can use this algorithm to make criminal publications without it being identified, or punished, by the social network."
Watch the full debate in the video above.
*Posted by Tamara Nassif
Source: CNN Brasil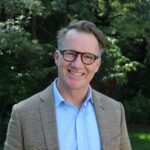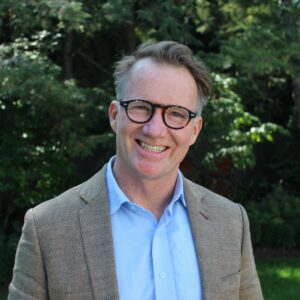 I'm James Harper, a highly experienced and accomplished news writer for World Stock Market. I have been writing in the Politics section of the website for over five years, providing readers with up-to-date and insightful information about current events in politics. My work is widely read and respected by many industry professionals as well as laymen.
- Article Bottom Advertisement -