After thousands of speeches, meetings and receptions, the UN is prepared to announce World Peace at the end of its General Assembly this week – except it doesn't.
The truth is that the topics of the two-week summit seem more numerous, volatile and difficult to resolve than before any other UN General Assembly: the war in Ukraine, the floods in Libya, the multiple coups d'état on the continent African, North versus South, violent crisis in Haiti and climate change, to name a few.
See also – What can you expect from Lula's speech at the UN General Assembly
Potentially weakening the impact of the event itself is the fact that US President Joe Biden is the only leader of the five permanent members of the UN Security Council to attend.
French President Emmanuel Macron stays at home ready to greet King Charles III and work on the deteriorating situation from Niger to Sudan.
British Prime Minister Rishi Sunak also decided to flee – a rarity in his country – and Russian President Vladimir Putin now runs the risk of being arrested when he travels.
Chinese leader Xi Jinping never arrives. (Some UN veterans say that having one in five is not at all unusual in the history of the General Assembly).
However, 140 heads of state and government are scheduled to attend. Six vice-presidents, four deputy prime ministers and more than 30 state ministers and heads of delegations will also be on the stand to deliver comments to their countries.
Even if you are not a regular UN watcher, consider watching UNTV on Tuesday (19), when Brazil begins the speech followed by the USA, Ukraine and Cuba, among others.
For the first time at the annual summit, President of Ukraine Volodymyr Zelensky will be present in person. He previously appeared on video monitors in the General Assembly Hall. He is also expected to speak with Biden, in Washington, on Thursday (21).
Global disputes between the great powers of the UN are likely to undermine any opportunity to improve relations and achieve progress on various issues.
Swiss Ambassador Pascale Baeriswyl noted a growing rivalry between the United States and China in the House.
Rights group Human Rights Watch called on nations not to be distracted by politics, but to "keep human rights front and center during the week's events."
"The week is an opportunity for smaller countries to expose their priorities to us. I don't see the week as a competition between great powers," US Ambassador Linda Thomas-Greenfield said last week.
But at a special Ukraine meeting at the Security Council table on Wednesday, get ready for Zelensky to confront Russian Foreign Minister Sergei Lavrov if he attends this ministerial meeting.
There are also private sessions between UN Secretary-General Antonio Guterres and Russia, Ukraine and Turkey. The UN would like Russia to return to the Black Sea cereal agreement. But Russia and Ukraine will not meet in New York.
"It is extremely important to combat those who abuse their authority to limit democracy," Guterres told journalists last week.
But a Security Council diplomat said Russia had already trampled on the UN Charter by invading neighboring Ukraine.
This Monday (18) will be marked by a lot of debate about the so-called Sustainable Development Goals, or SDGs: 17 different objectives established years ago to improve the issues of poverty, education and health.
Only 15% of the funding needed is available to achieve these goals, an ambassador told CNN .
The public, normally allowed to visit the headquarters, is not welcome inside during the big week. Protesters may shout and wave signs nearby, but they will not be heard in limousines entering and leaving the UN compound.
Every year, the General Assembly attracts some unique strangers (K-pop megastars BTS thrilled fans by dancing at the Assembly Hall in 2021).
This time, tennis great Roger Federer is expected to be on site, and Prince William and his wife Kate, Princess of Wales, will meet the UN Secretary-General on Monday afternoon to promote the Earthshot Prize.
Thus, the General Assembly can now be called the Royal Rumble (largest promoter of WWE-style fights in the world).
But no one slams a diplomatic face into a turnbuckle. Just a week or so of verbal sparring as the world looks for action in the face of a long list of crises.
See also – Lula has bilateral meetings with European authorities before the UN Assembly
Source: CNN Brasil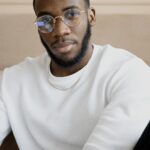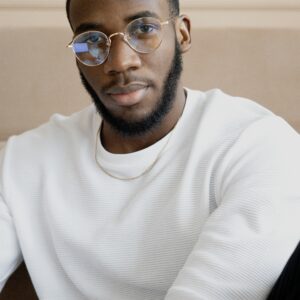 Bruce Belcher is a seasoned author with over 5 years of experience in world news. He writes for online news websites and provides in-depth analysis on the world stock market. Bruce is known for his insightful perspectives and commitment to keeping the public informed.