The most expensive purchase for one bitcoin (BTC) is the 2021 Tesla Model Y (for $62,190), analysts calculated CoinGecko.
At the same time, in 2015, for one bitcoin you could only buy 3.5 shares of Netflix or rent an apartment for 5 nights through the Airbnb service. At that time, the maximum price of BTC was $465. A year later, one BTC could be exchanged for 24 Ethereum tokens (ETH) or go on a date to an underwater restaurant in the Maldives, ordering six dishes.
"One or two people could dine at the exclusive underwater restaurant Ithaa in exchange for 1 BTC at a yearly high of $977.14," the analysts noted.
The Rise of Bitcoin
Analysts recalled that in 2017, BTC grew by 2416% compared to the same period last year and reached $19,665.39. Since then, the value of Bitcoin relative to the US dollar has fluctuated significantly.
In 2017-2018, one bitcoin could buy at least 300 shares of Apple Corporation or pay for a room for 13 nights at the Trump International Hotel in Las Vegas. In addition, one BTC could be exchanged for more than 12 ETH or 1 million Dogecoin (DOGE).
"2017 was also the first year that 1 BTC could buy a new car. In particular, for 1 BTC you could buy a Honda HR-V," the report says.
In 2019, Bitcoin's annual high dropped to $12,996. However, 1 BTC could pay for a $15.99 premium Netflix subscription for 69 years. Additionally, investors could use 1 BTC to purchase 334 Binance tokens (BNB). Car enthusiasts could purchase the $12,360 Nissan Versa sedan, which was popular among Uber and Lyft drivers, for 1 BTC.
In 2020, Bitcoin became even more valuable – for 1 BTC you could buy one of the most expensive flights – an Etihad Airways ticket from San Francisco to Abu Dhabi worth $28,000. In the automobile category, for 1 BTC you could buy a 2018 Jeep Wrangler.
Bitcoin maximum
Bitcoin reached its historical maximum at the end of 2021 – $67,617.02. For this amount you could buy a 2021 Tesla Model Y or pay for two nights in the Royal Suite of the famous Burj Al Arab hotel in Dubai.
However, the following year, BTC recorded a lower yearly high than the previous year at $47,816.08. At that time, 1 BTC could buy 417 Exxon Mobil shares.
Source: Cryptocurrency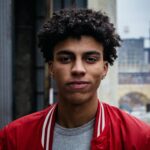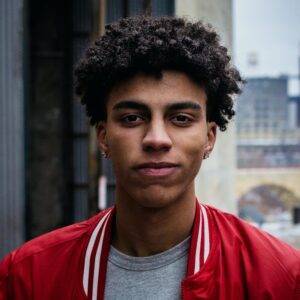 I am an experienced journalist and writer with a career in the news industry. My focus is on covering Top News stories for World Stock Market, where I provide comprehensive analysis and commentary on markets around the world. I have expertise in writing both long-form articles and shorter pieces that deliver timely, relevant updates to readers.