Anastasiadis-Al Sisi: Intergovernmental is an important step in strengthening Cyprus-Egypt relations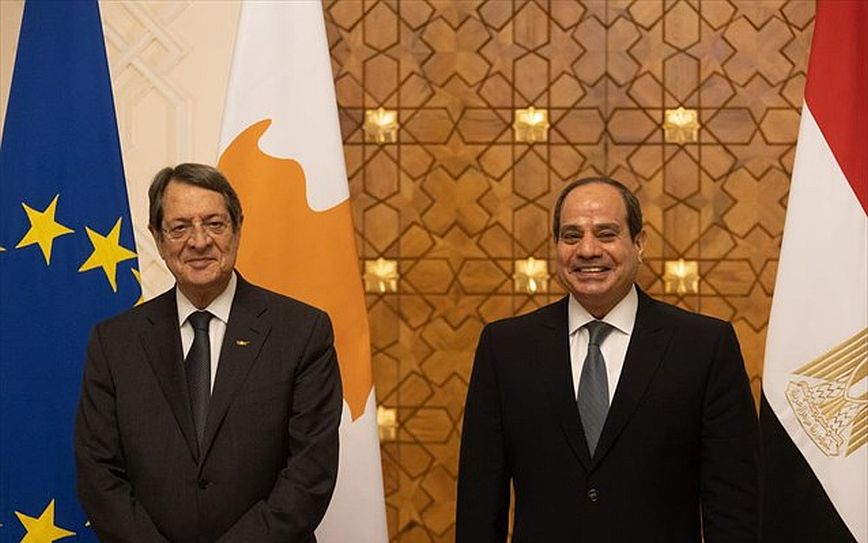 A new chapter in the relations between Cyprus and Egypt started with today's 1st Intergovernmental Meeting, held in Cairo, in the presence of the Cypriot President Nikos Anastasiadis and the Egyptian President Abdel Fattah Al Sisi.
"Today's Intergovernmental Meeting is an important step in the framework of the joint commitment to strengthen relations, but also to monitor the progress and progress made in the development of bilateral relations," the Egyptian leader said in a statement. journalists.
However, the statements of the Egyptian President on the situation in the Eastern Mediterranean and the Cyprus issue were also important. Mr Al-Sisi said all states must respect international law and the United Nations Charter, especially the principles of non-interference in internal affairs – and respect for the sovereignty and territorial waters of states.
At the same time, he referred to the importance of respecting the sovereign rights of states with regard to hydrocarbon exploration in their EEZ, in accordance with international law and delimitation agreements.
In fact, the Egyptian leader also stressed the firm position of the Egyptian authorities in the efforts to resolve the Cyprus issue based on the resolutions and decisions of the UN Security Council, expressing solidarity with Cyprus on any actions directed against the Republic or its sovereignty. any efforts to enforce those made in violation of UN resolutions, adding that these are actions that affect efforts to resolve the Cyprus issue, on the basis of the island's reunification.
For his part, President Anastasiadis described the current Intergovernmental Summit as "historic", as it is the first to be held between the two countries.
It should be noted that in addition to the bilateral level, issues were discussed within the framework of cooperation mechanisms with Greece, while the Egyptian leader described the tripartite model of regional cooperation. The next tripartite is expected to take place in October in Kavala.