Huawei has announced that HarmonyOS 2.0 is currently installed on more than 150 million devices, with the announcement of breaking the million-million-install mark on September 23. It turns out that, on average, over the past month, HarmonyOS 2.0 has been installed a million times a month.
Yu Chengdong, CEO of Huawei's Consumer Business Group, opened the Huawei Developer Conference 2021 by confirming that 150 million include smartphones, tablets, IoT and smart home devices. Yoo Chandong also confirmed that Huawei plans to complete about 200 million installations of HarmonyOS 2.0 this year.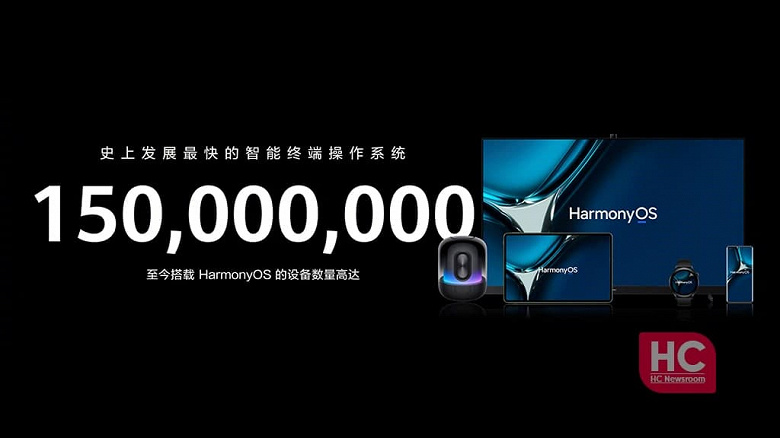 After launching in June, the number of HarmonyOS 2.0 installations quickly surpassed 10 million. In 15 days, HarmonyOS 2.0 surpassed the 18 million mark. A month after launch, 25 million were produced. On July 8, 2021, Huawei announced 30 million installations of HarmonyOS 2.0 on smartphones. On July 29, it became known about 40 million installations.
On August 30, the Chinese tech giant reached 70 million installations, and in just a few days that number increased to 90 million. In September, the company announced 100 million installations of HarmonyOS.
.