Published: 04.04.2022

Article reading time:
2 minutes.
Analytical agency Arcane Research assures that thanks to the numerous sources of renewable energy in Norway, "100% green bitcoin" is mined.
Analysts at Arcane Research posted a report according to which Norway contributes 0.77% to the global bitcoin hash rate. The authors of the report used data from the Cambridge Bitcoin Electricity Consumption Index and compared it with mining objects in Norway.
At the same time, the authors of the report emphasize: the five millionth population of Norway is only 0.07% of the world's population. The authors of the report note that, according to the Norwegian Water Resources and Energy Authority (NVE), 100% of the electricity in the country is produced by renewable sources, of which 88% is hydropower and 10% is wind. That is, bitcoin miners in Norway use exclusively green energy.
"The most important takeaway for bitcoin miners about Norway's electricity mix is ​​that it is fully renewable and will remain so," the document says.
Report author Jaran Mellerud said that he predicts a significant increase in bitcoin mining in the future in Northern Norway, where many hydroelectric power plants are located. According to Mellerud, these renewable sources provide miners with access to extremely cheap energy.
"Heat is very valuable in the cold north, it allows you to reuse excess heat from cryptocurrency mining and can bring additional benefits to both industry and society," says Arcane Research expert.
The CEO of the German mining company Bluebite, Conor Davis, said that since 2018 the company has been mining bitcoins in the Norwegian Arctic in the "Hell of Lapland" region due to its "unpleasant and inhospitable atmosphere."
"Indeed, the land of the midnight sun offers energy at a low price, reuse of electricity, 100% sustainable energy, free cooling, and this is an area where people will profit from new jobs," the German businessman listed the benefits of doing business in Norway.
At the same time, the head of Bluebite noted that Norway is still "not for everyone", as it is too small and unattractive for Chinese investors.
The issue of the environmental friendliness of bitcoin mining is very important for the authorities and almost led to its complete ban in the European Union. In March, the Committee of the European Parliament voted against restrictions on Proof-of-Work mining.
Source: Bits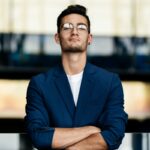 Donald-43Westbrook, a distinguished contributor at worldstockmarket, is celebrated for his exceptional prowess in article writing. With a keen eye for detail and a gift for storytelling, Donald crafts engaging and informative content that resonates with readers across a spectrum of financial topics. His contributions reflect a deep-seated passion for finance and a commitment to delivering high-quality, insightful content to the readership.