Ariana Grande conquered our hearts on the small screen with her role in the television series Victorious, where she played the fun and innocent Cat Valentine, and later took the music world by storm with her angelic voice. In addition, it is one of the most important exponents of pop music today.
However, now we will meet a new facet of Ariana, as we can finally see her on the big screen. That's right, now the beautiful singer will venture into the world of cinema and will do so with the role of her dreams.
Yesterday, Ariana confirmed on her Instagram account that she will join the cast of the film adaptation of the musical Wicked, a prequel to The Wizard of Oz. The actress and singer will play Glinda, "the Good Witch of the South."
It is very special news for Ariana, who ten years ago expressed on her Twitter account her wishes to one day be part of this musical, precisely with the role of Glinda, which she premiered in 2003.
I loved seeing 'Wicked' again… It's an amazing production! It made me realize again how much I want to play Glinda at some point in my life!
Loved seeing Wicked again… amazing production! Made me realize again how badly I want 2 play Glinda at some point in my life! #DreamRole

— Ariana Grande (@ArianaGrande) December 2, 2011
Cynthia Erivo, Emmy, Grammy and Tony award-winning actress, also revealed yesterday that she will be part of this production, but as "the Wicked Witch of the West", Elphaba. Both artists shared photos of the exciting moment.
Dear Cynthia, saying it's an honor doesn't even begin to describe it. I can't wait to hug you. See you in Oz.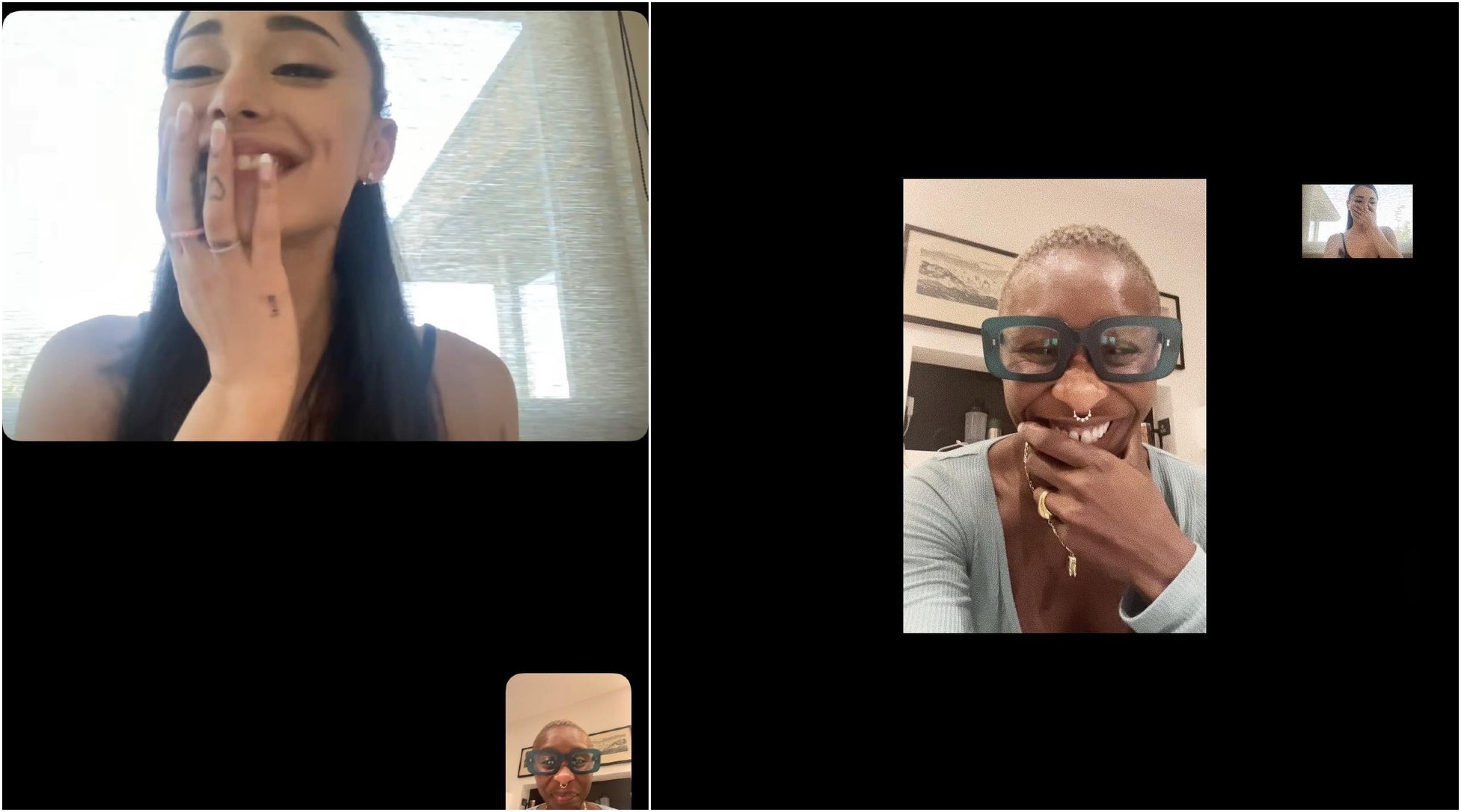 Wicked It is one of the most anticipated productions for many, as it is a much loved and highly awarded story in the world of theater. The plot follows the story of friends Elphaba and Glinda, more specifically, the story of how Elphaba became the Wicked Witch of the West.
The film adaptation is directed by director Jon M. Chu. Filming is expected to begin later this year. Although there is no anticipated release date yet, we can't wait to see these two talented artists on the big screen.