This week, Google completely changed the search experience by including in the search engine the possibility of offering answers created using generative artificial intelligence. And this says a lot about confirming the path that the world's largest technology companies, Big Techs, are taking towards a digital world controlled by these AIs.
The official announcement to the public was made on Wednesday, but I was one of the few journalists invited to participate in a press conference at the beginning of the week to provide the information.
Google, say several experts, is even late in this race, but it has set out to arrive strong and well. The search engine now gives the user the possibility of integrating the SGE into the question box, which is a foreign acronym for "Search Generative Experience", or "Generative Search Experience". When this option is activated, Google goes much further than just highlighting in the report that it presents a text that someone has already written on the subject and several links that it thinks have to do with what you want (and often they don't). he has).
Now, 26 years after its launch and following the logic of all generative AI, Google is no longer just a "search engine" but also a "generator" of content. The idea, according to the Google technicians who spoke to us, is to create a conversational tone in the search experience, creating what AIs like to do, combining the most recent request with previous ones to generate more assertive responses. Taking all requests into consideration to create content is what AI's call a "prompt".
For those who don't yet know, generative AI in the way we've been discussing it today is, roughly speaking, a type of system that organizes the information we seek in the format of a text made from what this technology finds in sources that so on the internet.
It's like a professional, who is a content producer and writes a text for you on a topic you chose. Many generative AIs are already offering these solutions in images, illustrations, moving animations and even videos. Just ask for a photo of a beach at night with a starry sky that, for example, Adobe Firefly can do for you. And you can ask him to include a comet passing in the sky in the finished image, insert a winged cow chasing this comet and so on.
Midjourney is another tool that went viral this year, creating perfect images of the Pope in a rapper jacket and Donald Trump being arrested by the police. Incredibly perfect photos, but they weren't true. And that scared a lot of people.
It was ChatGPT who took the lead in this story and, although it seems like it has been around for decades, it has only been a year since it reached the public and changed our entire way of understanding online content production. And this, obviously, raised Google's ears, mainly because OpenAI, which is the company that owns the technology, has heavy investment from Microsoft, which seemed to have already accepted that its browser, Bing, would never bother Google's hegemony. But then, at the beginning of the year, Microsoft arrived and did what? He placed ChatGPT inside Bing and created a search engine that started to do something very similar to what Google announced this week.
When ChatGPT was launched, the problem, at least for me, was that it created texts with information and data, often without citing any source. And you don't necessarily have to be a journalist to be suspicious of information that you don't know where it was taken from, right?! Today, with ChatGPT on Bing, the sources already appear, just as they do on Google with SGE activated. Finally, they understood the importance of this! Well, you can already see that we are definitely not talking about fighting between small fish, right?! The point is that no one wants to be left behind and what is most clear in this story is that content production from now on will be dominated (and greatly facilitated) by platforms that will increasingly become artificially intelligent.
And I said at the beginning of the text that some of these AIs are already offering solutions in images, right?! So, this is the next barrier that must be reached by Google, which confirmed during the press conference to launch the platform that this feature should arrive soon in the search engine. There are still people who are very afraid of this whole revolution that we are experiencing and I understand where that comes from.
But thinking about all the possibilities it brings is one of the easiest ways to wipe a smile off my face when I think about technology, even though I know that an AI could have written it all (I swear it was me). Having said all that, let's wait for the next chapters of this AI war.
Source: CNN Brasil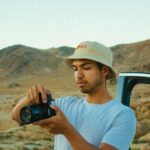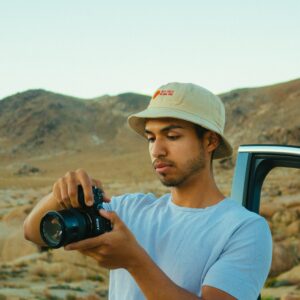 Charles Grill is a tech-savvy writer with over 3 years of experience in the field. He writes on a variety of technology-related topics and has a strong focus on the latest advancements in the industry. He is connected with several online news websites and is currently contributing to a technology-focused platform.