What happened like today in Greece and the world.
1453: Mohammed II, at the head of 250,000 men, arrives before the walls of Constantinople.
1513: The Spanish explorer, Juan Ponje de Leon, searching for the fountain of youth, discovers Florida.
1794: The first air force in the world is formed, following a decision by the Committee of Common Salvation, in France. This is the French Air Force, which used balloons, mainly for observation.
1800: Ludwig van Beethoven presents his 1st Symphony for the first time.
1801: During the Napoleonic Wars, at the Battle of Copenhagen, British forces destroy the Danish fleet.
1863: In Richmond, Virginia, food shortages lead thousands of impoverished women to demand that the federal government of the South give the people their emergency food reserves.
1865: During the American Civil War, at the Siege of Petersburg, US troops under the command of General Ulysses Grant capture the moat around the area and force the Confederate General Robert Lee to retreat westward. That same day, the federal president, Jefferson Davis, and most members of the Cabinet leave the federal capital, Richmond, Virginia.
1902: In Los Angeles, California, the first movie theater named "Electric Theater" opens.
1902: During the Scotland-England match at Ibrox Park in Glasgow, an entire wing of the stands collapses due to overcrowding, with 25 dead and 168 injured.
1910: In Russia, 50,000 internal migrants are sent to western Siberia to build the Moscow-Irkutsk railway line.
1917: US President Woodrow Wilson asks Congress to declare war on Germany.
1921: Albert Einstein presents the Theory of Relativity to a New York audience.
1925: In Greece, it is decided to apply the 8-hour period in parts, depending on the financial situation of the various companies.
1932: Famous pioneer aviator Charles Lindbergh pays a ransom to secure the safe return of his newborn son from the hands of his captors, but days later the unfortunate infant is found murdered.
1933: In Greece, the abolition of the House of the Senate is planned.
1943: In Germany, FAF planes bomb central Berlin.
1951: The lifting of West German equipment embargoes is agreed in Bonn.
1956: Students of Paphos High School and College, singing the National Anthem and shouting the slogan "Unity", come into conflict with strong English forces in the Estate.
1958: The US National Aeronautics and Space Administration is renamed NASA.
1969: In the US, 21 members of the Black Panthers are accused of conspiring to kill police officers.
1972: In the Vietnam War, soldiers of the 304th Division from North Vietnam occupy the northern part of Quang Ti Province. On the same day, Charlie Chaplin visits the USA for the first time since the early 50's, when he was labeled a communist by Senator McCarthy's Un-American Activities Committee.
1979: In the US, more than 600,000 people will evacuate their homes after a radioactive leak occurred at the Three Miles Island nuclear power plant.
1980: The cycle of songs by Manos Hadjidakis "The Era of Melissanthe" is presented for the first time, in a concert at the Municipal Theater of Piraeus.
1982: Argentina occupies the Malvinas Islands, which it considers its own, while the same islands with the name Falklands belong to Great Britain.
1985: The terrorist organization Antikratiki Pali claims responsibility for the murder of the prosecutor, Giorgos Thefanopoulos.
1986: A bomb explodes on a TWA airliner while flying over Argos, killing four passengers and injuring five others. The bomb was planted by Abu Nidal's Arab terrorist organization.
1990: EYDAP decides to double the price of water in order to reduce consumption, as there are water shortage problems.
1992: In New York, the head of the Mafia, John Gotti, is sentenced to life in prison for murder and participation in organized crime.
1993: The big fire in Skiathos, which until that moment had burned 4,000 acres of forest, is under control.
1997: Russia and Belarus sign a union treaty, under which they will retain their separate sovereignties, will not have a common currency, but important decisions will be taken unanimously.
2002: Israeli forces surround the Temple of the Nativity in Bethlehem, inside which about 200 Palestinians are.
2006: In one day, 60 tornadoes hit the state of Tennessee, resulting in the loss of 29 lives.
2007: French surgeons successfully perform in Strasbourg the first absolutely bloodless and painless surgery. They remove a patient's gallbladder without the slightest incision in her body.
2008: Greece vetoes Skopje's accession to NATO, during the Alliance's Spring Summit in Bucharest. NATO leaders do not agree on the accession of Georgia and Ukraine.
Births
747 – Charlemagne, king of the Franks
1348 – Andronikos IV Palaiologos, Byzantine emperor
1545 – Elizabeth of Valois, Queen of Spain
1586 – Pietro della Valle, Italian traveler
1725 – Giacomo Casanova, Italian adventurer and writer
1805 – Hans Christian Andersen, Danish author
1827 – William Holman Hunt, English painter
1838 – Leon Gabetta, French politician
1840 – Emile Zola, French writer
1841 – Clément Ander, French engineer
1842 – Georgios Avlichos, Greek painter
1883 – Paul Radin, American anthropologist
1891 – Max Ernst, German painter
1914 – Alec Guinness, English actor
1928 – Mamoudou Toure, Senegalese politician
1930 – Theofilos Kamberidis, Greek politician
1939 – Marvin Gaye, American singer
1948 – Dimitris Mitropanos, Greek singer
1960 – Linford Christie, British athlete
1961 – Christopher Meloni, American actor
1962 – Clark Gregg, American actor
1966 – Teddy Sheringham, English footballer
1977 – Michael Fassbender, German actor
1985 – Stéphane Labiel, Swiss figure skater
1986 – Ibrahim Afelai, Dutch football player
Deaths
670 – Hasan ibn Ali, Arab caliph
1118 – Baldwin I, King of Jerusalem
1272 – Richard I, Earl of Cornwall
1279 – Abel, Lord of Langelain
1305 – Joan I of Navarre, Queen of France
1412 – Rui Gondaleth de Clavijo, Spanish traveler and writer
1416 – Ferdinand I, king of Aragon
1502 – Arthur, Prince of Wales
1641 – George, Duke of Brunswick-Lüneburg
1657 – Ferdinand III, Holy Roman Emperor
1872 – Samuel Morse, American inventor
1914 – Paul Johann Ludwig von Heise, German writer
1947 – Thymios Dedousis, Greek officer and resistance fighter
1966 – Spyros Melas, Greek writer and journalist
1972 – Franz Halder, German soldier
1974 – Georges Pompidou, French politician
1977 – Vassilios Vasilikos, Greek journalist and politician
1982 – Lola Tsakiri, Greek singer
1984 – Christos Toundas, Greek politician
1989 – Manolis Angelopoulos, Greek singer
1995 – Hannes Alfven, Swedish physicist
2000 – Malaina Anousaki, Greek actress
2003 – Terence Moss, Spanish writer
2005 – Pope John Paul II
2007 – Apostolos Tegopoulos, Greek director
2012 – Argyris Filippidis, Greek politician
2015 – Hayley Okines, English activist
2015 – Manuel de Oliveira, Portuguese director
2016 – Robert Abadjian, Armenian Sgt
2016 – Galeno Ferri, Italian illustrator
2022 – Estelle Harris, American actress and comedian.
Source: News Beast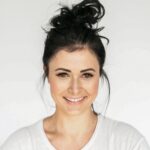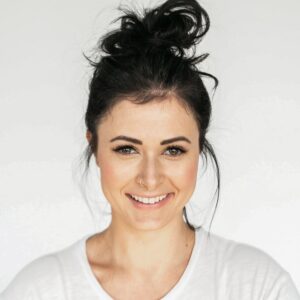 With 6 years of experience, I bring to the table captivating and informative writing in the world news category. My expertise covers a range of industries, including tourism, technology, forex and stocks. From brief social media posts to in-depth articles, I am dedicated to creating compelling content for various platforms.