960: The coronation of Chao Kuangjin as emperor of China under the name Taichu marks the beginning of the Song Dynasty period, which would last more than three centuries.
1169: A powerful earthquake hits the eastern coast of Sicily, and especially Catania, causing the death of approximately 15,000 inhabitants.
789: George Washington is unanimously elected by the Electoral College as the first president of the United States.
1794: Slavery is abolished in all the territories of the French First Republic. It would be reintroduced to the French West Indies in 1802.
1797: An earthquake hits Ecuador, killing about 40,000 people.
1848: In France, the Black Code is finally and officially abolished and consequently the slave market.
1859: The Sinaitic Code is discovered in Egypt.
1867: A devastating earthquake, measuring 7.2 on the Richter scale, hits Kefalonia (January 23 according to the old calendar), with hundreds of dead and great destruction. 224 people are killed and 2,612 houses collapse.
1900: The water that the Athenians drink from Hadrian's Aqueduct was found to be contaminated. The problem is caused by a huge sinkhole found next to the aqueduct.
1920: The first London-South Africa flight takes place. The plane took a month and a half to reach its destination, making many stopovers.
1924: Incident in the Parliament between the Venezuelan MP, Theodoros Pagalos, and his opposition colleague, Athanasios Tzonis. The second, provoked, raps the first, who threatens him with his revolver, but is disarmed by the deputy of Artas.
1932: The Japanese occupy Harbin in Manchuria.
1943: Costas Perrikos, an air force officer, who had developed resistance action in Athens, culminating in the blowing up of the building of the pro-Nazi organization ESPO, is executed by the Germans.
Births
1495 – Francis II Sforza, Duke of Milan
1815 – Alexandros Koumoundouros, Greek politician
1851 – Karl Berg, German industrialist
1856 – Robert Dick Wilson, American linguist
1871 – Friedrich Ebert, German politician
1872 – Gotse Delchev, Bulgarian revolutionary
1873 – Etienne Demarteau, Canadian athlete
1881 – Fernand Leger, French painter and sculptor
1889 – Walter Catlett, American actor
1892 – Andres Nin, Spanish revolutionary
1897 – Ludwig Erhard, German politician
1900 – Jacques Prevert, French poet
1902 – Charles Lindbergh, American pilot
1906 – Dietrich Bonhoeffer, German theologian
1906 – Clyde Tombo, American astronomer
1912 – Byron Nelson, American golfer
1913 – Rosa Parks, American activist
1915 – Ray Evans, American songwriter
1917 – George Sikeliotis, Greek painter and engraver
1921 – Betty Friedan, American feminist
1923 – Donald Nicol, English Byzantine scholar
1931 – Isabel Peron, Argentine politician
1940 – George Romero, American director
1941 – Opi Zouni, Greek painter
1941 – Şerban Cantacuzinos, Romanian actor
1941 – Laisenia Karaze, Prime Minister of the Fiji Islands
1943 – Svetlana Babanina, Russian swimmer
1947 – Lakis Glezos, Greek football player
1948 – Alice Cooper (born Vincent Damon Fournier), American singer
1948 – Ram Baran Yadav, President of Nepal
1951 – George Papadakis, Greek presenter
1972 – Giovanni Silva de Oliveira, Brazilian soccer player
1978 – Dana Garcia, Colombian actress
1979 – Giorgio Pandano, Italian racing driver
1981 – Jason Capono, American basketball player
1982 – Chris Sabin, American wrestler
1990 – Katerina Stefanidis, Greek pole vaulter
2000 – George Antzoulas, Greek football player
Deaths
211 – Septimius Severus, Roman emperor
708 – Pope Sisinius
1461 – Owen Tudor, Welsh nobleman
1508 – Conrad Keltis, German scholar
1615 – Gianbattista della Porta, Italian scholar
1843 – Theodoros Kolokotronis, Greek marshal
1905 – Louis-Ernest Barria, French sculptor
1925 – Robert Koldewei, German archaeologist
1928 – Hendrik Lorenz, Dutch physicist
1936 – Wilhelm Gustloff, German Nazi
1940 – Nikolai Yezhov, Soviet secret police officer
1943 – Kostas Perrikos, Greek military and resistance fighter
1947 – Luigi Russolo, Italian painter and composer
1968 – Neal Cassady, American writer
1984 – Michael Myridakis, Greek politician
1991 – Eleni Skouras, Greek politician
1995 – Patricia Highsmith, American writer
1997 – Antonis Pararas, Greek TV presenter
2000 – Achilleas I. Papaloukas, Greek lawyer and politician
2001 – Iannis Xenakis, Greek composer
2006 – Betty Friedan, American feminist
2009 – Aleka Paizi, Greek actress
2010 – Costas Axelos, Greek philosopher
2011 – Pavlos Sarlis, Greek politician
2011 – Martial Celestin, Prime Minister of Haiti
2012 – Florence Green, English World War I veteran
2013 – Panagiotis Katerinis, Greek resistance fighter and politician
2018 – John Mahoney, English-American actor.
Source: News Beast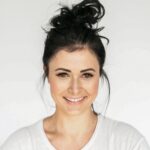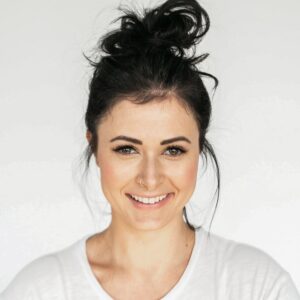 With 6 years of experience, I bring to the table captivating and informative writing in the world news category. My expertise covers a range of industries, including tourism, technology, forex and stocks. From brief social media posts to in-depth articles, I am dedicated to creating compelling content for various platforms.