- Article Top Advertisement -
What happened like today in Greece and the world.
1419: During the Hundred Years' War, Rouen surrenders to Henry V of England, completing the English conquest of Normandy.
- Article Inline Advertisement 1-
1764: The first report of using a letter bomb is made. The Danish historian, Bolle Luxdorf, writes in his diary that Colonel Poulsen received a package at his home and when he opened it it exploded and injured him.
1795: The Batavian Republic is proclaimed in the Netherlands, putting an end to the Dutch Republic.
1806: The British occupy the Cape of Good Hope in Africa.
1827: Battle of Distomo: 600 fighters from Souli and Livadeia under Noti Botsaris and Drako defeat 2,500 Turks of Kiutachi at Distomo.
1903: The organization of the first cycling tour of France, called the Tour de France, is announced.
1998: The press of the neighboring country is talking about a change in Turkish policy in the Cyprus issue and abandonment of threats to the S-300, according to which the Prime Minister, Mesut Yilmaz, was convinced during his meeting with the US President, Bill Clinton, that the Russian missiles will not be used against Turkey.
2003: Nikos Maggitsis is the first Greek to reach the South Pole. Together with two Americans, they traveled a distance of 250 kilometers, with a temperature reaching -50 degrees Celsius, and raised the flags of Greece and the Olympic Games at the southernmost point of the planet.
2010: It is announced that the victims of the new flu in Greece have reached 100.
2021: Outgoing US President Donald Trump in his farewell address condemns the Capitol invasion and wishes Joe Biden the best, without naming him.
Births
399 – Pulcheria, Byzantine empress
1261 – Ladislaus I, King of Poland
1382 – Alexios IV Komnenos, Emperor of Trebizond
1544 – Francis II, King of France
1585 – Lucilius Vanini, Italian philosopher
1736 – James Watt, Scottish inventor
1798 – Auguste Comte, French philosopher
1807 – Robert Lee, American general
1809 – Edgar Allan Poe, American writer
1821 – Ferdinand Gregorovius, German historian
1826 – Gustav Herzberg, German historian
1839 – Paul Cézanne, French painter
1851 – Jacobus Kapteyn, Dutch astronomer
1865 – Valentin Serov, Russian painter
1875 – Skeufilax Zervos, Greek physician and campaigner
1890 – Habibullah Kalakani, King of Afghanistan
1897 – Karl Kerenyi, Hungarian philologist
1902 – George Ostrogorski, Russian Byzantine scholar
1909 – Asimakis Gialamas, Greek writer
1912 – Leonid Kantorovich, Russian economist
1919 – Marios Ploritis, Greek writer and director
1920 – Javier Perez de Cuellar, Peruvian politician
1921 – Patricia Highsmith, American writer
1937 – Ginder Litfin, German tailor
1941 – Pat Patterson, Canadian wrestler
1942 – George Hatzinassios, Greek composer
1943 – Janis Joplin, American singer
1946 – Dolly Parton, American singer and actress
1947 – Rod Evans, English singer
1947 – Elena Nathanael, Greek actress
1951 – Charalambos Angourakis, Greek politician
1952 – Hector Nasiokas, Greek politician
1954 – Katey Sagal, American actress
1965 – Koulis Theodorou, Cypriot composer
1972 – Ar Truth, American wrestler
1974 – Dimitra Matsouka, Greek actress
1979 – Yosu Sariegi, Spanish football player
1980 – Arvindas Matsijauskas, Lithuanian basketball player
1980 – Jenson Button, English racing driver
1981 – Demosthenes Manousakis, Greek football player
1983 – Ismael Blanco, Argentine soccer player
1986 – Claudio Marchisio, Italian football player
1988 – Alexei Vorobyov, Russian singer and actor
1988 – Tomas Protopapas, Greek actor and model
1992 – Logan Lerman, American actor
Deaths
532 – Hypatius, Byzantine nobleman
1305 – Ruggero di Lauria, Italian admiral
1526 – Isabella of Austria, Queen of Denmark
1576 – Hans Sachs, German writer
1847 – Athanasios Christopoulos, Greek poet
1865 – Pierre-Joseph Proudhon, French anarchist
1938 – Branislav Nusic, Serbian writer
1938 – Evangelia Paraskevopoulou, Greek actress
1947 – Dionysios K. Voultsos, Greek military and politician
1948 – Tony Garnier, French architect
1954 – Mohamed Amin Didi, Maldivian politician
1969 – Jan Palach, Czech political activist
1986 – Nikolaos X. Aronis, Greek prefect
1988 – Dora Stratou, Greek choreographer
1998 – Carl Perkins, American songwriter
1999 – Dimitrios Menegas, Greek lawyer and prefect
2000 – Hedy Lamarr, Austrian actress
2007 – Hrad Dink, Turkish publisher
2010 – Christos Hatziskoulidis, Greek football player
2016 – Ettore Scola, Italian director
Source: News Beast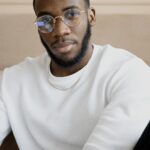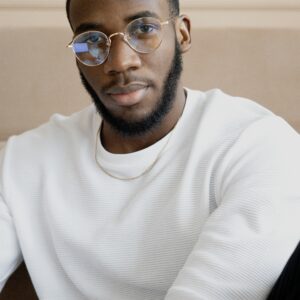 Bruce Belcher is a seasoned author with over 5 years of experience in world news. He writes for online news websites and provides in-depth analysis on the world stock market. Bruce is known for his insightful perspectives and commitment to keeping the public informed.
- Article Bottom Advertisement -