- Article Top Advertisement -
What happened like today in Greece and the world.
421: The wedding of Emperor Theodosius II with Athenaida, daughter of the philosopher Leontius, is celebrated in Constantinople with grandeur. Shortly before the sacrament, the later Augusta had been baptized a Christian with the name Evdokia.
- Article Inline Advertisement 1-
1186: The emperor of Byzantium, Isaac II Angelos Komnenos, with general Alexios Vranas, defeats in a great battle near Strymonas the Normans, who were marching against Constantinople after the capture of Dyrrachium and Thessaloniki.
1325: Alfonso IV becomes king of Portugal.
1558: France captures Calais, England's last possession on French soil.
1598: Boris Godunov becomes Tsar of Russia, after the death of Theodore I.
1610: The Italian mathematician and astronomer, Galileo (Galileo Galilei), discovers four of Jupiter's moons: Io, Europa, Ganymede, and Callisto.
1968: Surveyor 7, the last spacecraft in the Surveyor series, lifts off from Cape Canaveral's Launch Complex 36.
1969: The trial for the assassination of Robert Kennedy begins in Los Angeles, with the accused Sirhan Sirhan.
1977: Port Authorities locate and seize 11 tons of hashish on the Cypriot-flagged M/S "Gloria" in the Isthmus of Corinth. The case will be made into a popular song by Vassilis Tsitsanis, entitled "The steamer from Persia".
1979: Vietnamese troops occupy Phnom Penh, driving out Pol Pot and the Khmer Rouge.
1989: Akihito succeeds his father Hirohito and becomes the 125th Emperor of Japan.
1990: The Leaning Tower of Pisa in Italy is closing its gates to tourists for the first time in 800 years, due to work to prevent collapse.
1994: The Commission, through its vice-president Henning Kristoffersen, recommends a freeze on public sector recruitment.
1998: The Lunar Prospector spacecraft launches and enters orbit around the moon. He would later discover frozen water on the surface of the moon.
1999: In the US Senate, the process begins with the question of the impeachment of the American president, Bill Clinton, because of the "Monica Lewinsky" case. The procedure is being done for the first time after 130 years. He will be acquitted later…
2004: Costas Simitis announces the early appeal to the polls on March 7. PASOK will go to the elections with George Papandreou as its leader, while until then he remains the prime minister of the country.
2009: A reshuffle of the government of Costas Karamanlis is announced by the government representative. The "tsar of the economy" Giorgos Alogoskoufis remains outside the government, while the changes in the financial staff are sweeping.
2015: Twelve dead and eleven injured from the attack of two armed hooded men on the offices of the satirical newspaper Charlie Hebdo, an action without precedent in the history of the French press. The attackers, two brothers of Algerian origin, were members of Al-Qaeda and according to eyewitnesses, they shouted "We took revenge for the Prophet".
Births
1502 – Pope Gregory XIII
1768 – Joseph Bonaparte, King of Naples
1796 – Charlotte, Princess of Wales
1800 – Millard Fillmore, 13th president of the United States.
1827 – Sandford Fleming, Scottish engineer
1834 – Philip Rice, German physicist and inventor
1845 – Louis III, King of Bavaria
1875 – Gustavus Flatov, German gymnast
1881 – Henrik Gallen, Austrian director, screenwriter and actor
1883 – Andrew Cunningham, British admiral
1899 – Francis Poulenc, French composer
1903 – Ioannis Despotopoulos, Greek architect
1916 – Fernando Sancho, Spanish actor
1918 – Kevin Lynch, American urban planner and author
1925 – Gerald Durrell, British naturalist
1928 – Emilio Pericoli, Italian singer
1934 – Tassos Papadopoulos, Cypriot politician
1937 – Ali Soili, president of the Comoros
1939 – Prince Michael of Greece
1943 – Sadako Sasaki, Japanese symbol of the innocent victims of war
[1945–RailaOdingaPrimeMinisterofKenya
1947 – Sadik Ahmed, Greek politician
1948 – Itchiro Mizuki, Japanese actor and singer
1949 – Eduardos Kontogiorgakis, Argentine soccer player
1950 – Elias Andriopoulos, Greek composer
1956 – David Caruso, American actor
1956 – Kostas Petropoulos, Greek basketball player and coach
1963 – Christos Thivaios, Greek songwriter
1963 – Clint Mansell, English musician and composer
1963 – Rand Paul, American politician
1964 – Nicolas Cage, American actor
1967 – Nick Clegg, English politician
1971 – Jeremy Renner, American actor
1979 – Bipasha Basu, Indian actress and model
1984 – Max Riemelt, German actor
1985 – Lewis Hamilton, English racing driver
1987 – Davide Astori, Italian football player
1987 – Sirusho (née Shiranous Haroutunian), Armenian singer
1991 – Eden Hazard, Belgian footballer
Deaths
1131 – Cnut Lavard, Danish prince
1285 – Charles of Andegavos, king of Naples
1325 – Dionysios, King of Portugal
1355 – Ines de Castro, Queen of Portugal
1451 – Amadeus VIII, Count of Savoy
1536 – Catherine of Aragon, Queen of England
1547 – Albert VII, Duke of Mecklenburg
1655 – Pope Innocent I
1715 – François Fénelon, French theologian and writer
1830 – Thomas Lawrence, English painter
1858 – Mustafa Resit Pasha, Ottoman politician
1864 – Spyridon Kalogeropoulos, Greek politician
1882 – Ignacy Lukasiewicz, Polish pharmacist and inventor
1893 – Josef Stefan, Slovenian physicist and mathematician
1904 – Emmanuel Roidis, Greek writer
1927 – Nikolaos Kalogeropoulos, Greek politician
1938 – George Gerogiannis, Greek politician
1943 – Nikola Tesla, Serbian inventor and electrical engineer
1951 – René Guénon, French writer
1954 – Christoforos Pantazidis, Greek politician
1958 – Konstantinos Vlachothanasis, Greek doctor and politician
1972 – Eftychia Papagiannopoulou, Greek lyricist
1982 – Athanasios Efstathiou, Greek politician
1984 – Alfred Kastler, French physicist
1988 – Trevor Howard, English actor
1989 – Stefanos Kotsianos, Greek lawyer and politician
1989 – Hirohito, Emperor of Japan
1995 – Murray Rothbard, American economist
1998 – Richard Hamming, American mathematician
2002 – Georgios Tzatzanis, Greek jurist and politician
2006 – Leon Karapanagiotis, Greek journalist
2007 – Tasos Bandis, Greek actor
2009 – Maria Dimitriadis, Greek singer
2015 – Georges Volinsky, French cartoonist
2016 – Anna Synodinou, Greek actress
2017 – Mario Soares, Portuguese politician
2019 – Stratis Filippotis, Greek writer and publisher.
Source: News Beast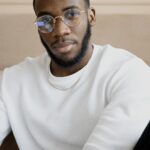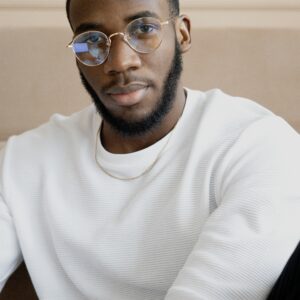 Bruce Belcher is a seasoned author with over 5 years of experience in world news. He writes for online news websites and provides in-depth analysis on the world stock market. Bruce is known for his insightful perspectives and commitment to keeping the public informed.
- Article Bottom Advertisement -