What happened like today in Greece and the world.
946: King Edmund I of England is murdered by a bandit.
961: King Otto I of Germany nominates his 6-year-old son, Otto II, as heir and co-ruler of East Francia. He is crowned in Aachen and placed under the guardianship of his grandmother, Mathilde.
1770: The revolutionary effort of the Orlovs and the Greeks of the Peloponnese ends ingloriously. It is the so-called Orlof, one of the revolts of the enslaved people of the region, before the great Greek Revolution of 1821. It was named so, because the plan of the Russian intervention was made by the brothers Alexios (1737-1783) and Theodoros (1741-1790) Orloff , during the Russo-Turkish War of 1768-1774.
1805: In the cathedral of Milan, Napoleon Bonaparte is crowned king of Italy.
1821: The Peloponnesian Senate is established by the Greek revolutionaries.
1826: Greek fighters make a heroic exit during the Siege of Varnakova.
1828: A strange young man named Kaspar Hauser wanders a street in Nuremberg. His story, which is still an unsolved mystery, will be the subject of literature. The clean-shaven teenager appears on the afternoon of May 26, walking strangely. He only wrote 2-3 stereotyped phrases. He held a letter that explained little about himself. And he only knew how to write his name. It would be some time before he could recount that from 4 to 16 he had survived sitting (!) and tied to the floor of a cage, until a jailer appeared to free him.
1864: Montana becomes a territory of the United States.
1869: The founding charter of the University of Boston, in Massachusetts, is signed.
1879: Russia and Great Britain sign the Treaty of Gadamac, which establishes the state of Afghanistan.
1896: Nicholas II is crowned Tsar of the Russian Empire.
1897: "Dracula", the iconic novel by Irish writer Bram Stoker, is published.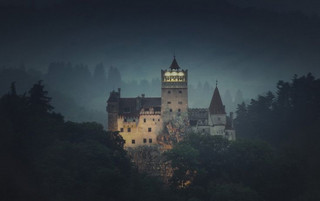 1916: Eastern Macedonia is handed over without a fight to the German-Bulgarian forces, by the decision of the pro-Royal government of Stefanos Skouloudis, the deputy chief of staff of the Army, Ioannis Metaxas, with the consent of the pro-German king, Constantine I, and thus follows the Second Bulgarian Occupation of Eastern Macedonia ( 1916-1918).
1928: The FIFA conference approves the proposal to host the World Cup.
1930: The Minister of Education, George Papandreou, is in favor of the establishment of a Greek National Melodrama.
1938: The Un-American Activities Committee is established in the United States of America.
1940: Operation "Dynamo" begins, with the evacuation of Dunkirk by the Anglo-French troops.
1941: General Bernard Freiberg, commander of the allied forces, due to the unfavorable developments, orders the evacuation of Crete. Two Companies of the Greek 5th Infantry Regiment recapture the village of Stavromenos in Rethymnon and capture 100 German prisoners. Nazi forces occupy Mournies of Chania.
1946: AKEL scores a victory in the municipal elections of Cyprus. It elects mayors in the major cities of the island except Paphos and Kyrenia.
1969: John Lennon and Yoko Ono start the second Peace event in bed room 1472 at the 'Queen Elizabeth Hotel' in Montreal.
1975: Dogs enter the service of the Greek Police for the first time, for the detection of narcotics.
1995: In Albania, Parliament passes a law allowing immigration and work abroad.
1996: In China, 84 are dead from a mine explosion in Henan province, according to media reports.
2002: The Mars Odyssey unmanned spacecraft discovers large amounts of ice on the red planet's surface.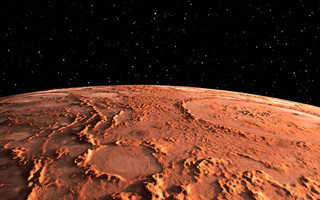 2003: A Ukrainian Yakovlev Yak-42 aircraft carrying 62 Spanish soldiers, members of the peacekeeping force in Afghanistan and a crew of 12, crashes in Trabzon, Turkey, while trying to land in dense fog. None of the occupants survive. The crash is attributed to pilot error.
2008: Extensive flooding occurs in southern China, killing 148 people and displacing 1.3 million people from their homes.
2011: Suicide bomber detonates three bombs at government buildings in China.
2018: Real Madrid beat Liverpool 3-1 in Kiev to claim their club record 13th Champions League trophy. It is the third consecutive crowning of the "merenches" and fourth in the last five seasons.
2021: In club football, Villarreal win their first Europa League title and first major trophy in the club's 98-year history after beating Manchester United on penalties. The final took place in Gdansk, Poland, which ended in a 1-1 draw after extra time.
Births
1478 – Pope Clement VII
1566 – Mohammed III, Ottoman sultan
1602 – Philippe de Champaign, French painter
1667 – Abraham de Moivre, French mathematician
1867 – Mary of Teck, Queen of the United Kingdom
1874 – Henri Farman, French aviator
1894 – Pal Lucas, Hungarian actor
1907 – John Wayne, American actor
1909 – Matt Busby, Scottish footballer and manager
1910 – Imi Lichtenfeld, Hungarian martial artist
1914 – Geoffrey Unsworth, English filmmaker
1917 – Antonis Christoforidis, Greek boxer
1926 – Miles Davis, American musician
1952 – George Georgiou, Greek sports writer
1954 – Alan Hollinghurst, English writer
1959 – Fabio Berardi, politician from San Marino
1964 – Lenny Kravitz, American songwriter
1964 – Argyris Pedoulakis, Greek basketball player and coach
1966 – Helena Bonham Carter, English actress
1968 – Prince Frederik of Denmark
1977 – Luca Toni, Italian soccer player
1977 – Nikos Hatzivrettas, Greek basketball player
1981 – Irini Merkouri, Greek singer
1985 – Monica Christodoulou, Greek songwriter
Deaths
451 – Vardas Mamikonian, Armenian soldier
735 – Vedas, English historian and theologian
946 – Edmund I, king of England
1250 – Peter I, Duke of Brittany
1421 – Mohammed I, Ottoman sultan
1512 – Bayezid II, Ottoman sultan
1906 – Karl Berg, German industrialist
1934 – Alfonso, Count of Caserta
1944 – Christian Wirth, German SS officer
1955 – Alberto Ascari, Italian racing driver
1958 – Constantin Cantacuzinos, Romanian aviator
1963 – Konstantinos Veis, Greek chemist and academic
1973 – Karl Levitt, German philosopher
1976 – Martin Heidegger, German philosopher
1978 – Kyveli, Greek actress
1979 – George Brent, Irish actor
1981 – Takis Katsikopoulos, Greek lawyer and politician
1982 – James Paris, Greek film producer
1954 – Omer Nisani, Albanian politician
1997 – Christos Katsigiannis, Greek politician
1998 – Minos Argyrakis, Greek painter
2005 – Sangoule Lamizana, military and politician from Burkina Faso
2006 – Anna Sikelianou, Greek writer
2006 – Theofilos Zafeiropoulos, Greek lawyer and politician
2008 – Sidney Pollack, American director
2009 – Michalis Papagiannakis, Greek economist and politician
2011 – Stanislaus A. James, Governor General of Saint Lucia
2015 – Robert Kraft, American astronomer
2021 – George Drizos Greek painter
2022 – Ray LiottaAmerican actor.
Source: News Beast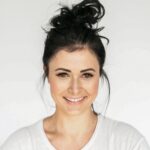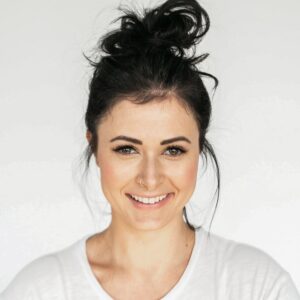 With 6 years of experience, I bring to the table captivating and informative writing in the world news category. My expertise covers a range of industries, including tourism, technology, forex and stocks. From brief social media posts to in-depth articles, I am dedicated to creating compelling content for various platforms.