When to Netflix announced that it would charge extra fees for subscribers who share the account, many users criticized the possible decision (some even threatened to leave the platform).
But the streaming giant did not listen to the lamentations and, in the face of the fall in paying users in April 2022, maintained the additional charge that finally arrived in Brazil. This Tuesday (24), the company sent an email to subscribers explaining the new rules and generated revolt in many Brazilians who enjoy marathoning a good series.
If you share your account with another person who does not live in the same house, you will be charged an additional R$ 12.90 in addition to the value of the signed plan. But, as the saying goes, nobody gives up easy around here. Twitter was invaded by indignant comments and tips on how to access various streaming services at lower prices – yes, even other platforms left.
An advertiser did the math and showed other platforms that can be subscribed to for the price of a single Netflix plan used by 3 more people, which would be BRL 94.51 monthly. But you need to subscribe to a shopping site to get discounts on the monthly fee for each service and get the same price.
And then everyone joined in the conversation. The companies mentioned thanked the "souvenir" and took the opportunity to reinforce the disclosure.
If you subscribe to Netflix 4 Telas and share it with 3 more people, the final amount will be R$94.60/month, do you know what you can subscribe to with that amount?

Disney and Star+: 14.90
HBO Max: 24.95
Paramount+ 9.95
Prime Video: 9.91 (Annual)
Globoplay: 19.90 (Annual)
Apple TV+: 14.90

Total BRL 94.51 pic.twitter.com/CBYH37GdRL

— chuu no loona #Padam (@liquidskai) May 24, 2023
https://t.co/dHgkuwiuHB pic.twitter.com/PkFhbOoWNd

— Prime Video UK (@primevideouk) May 25, 2023
compliments that warm my little heart 💛

— Free Market 🤝 (@MercadoLivre) May 25, 2023
Procon notifies Netflix
This Wednesday (24), Procon-SP notified the streaming company after receiving a large volume of complaints from consumers about the new additional charge policy. According to the agency itself, the objective is to understand whether the conduct violates the Consumer Protection Code and what is announced to subscribers.


Source: CNN Brasil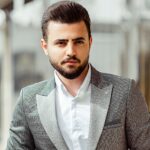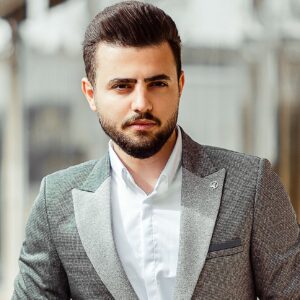 I'm Robert Neff, a professional writer and editor. I specialize in the entertainment section, providing up-to-date coverage on the latest developments in film, television and music. My work has been featured on World Stock Market and other prominent publications.