The AstraZeneca vaccine developed in Oxford, in collaboration with Irbm of Pomezia, it was approved this morning in the United Kingdom. It is the second that can be used after Pfizer BioNTech. London has booked 100 million doses of the vaccine Oxford and should start with the administration the first week of January. What Europe will not do because EMA, the European drug agency, has announced a delay in approval: it will go in late January because not enough data and information would have arrived from AstraZeneca.
'The European Medicines Agency is unlikely to authorize the vaccine from AstraZeneca and the University of Oxford in January. They have not yet applied and the data we have at the moment is not enough to grant conditional authorization, "said Ema's deputy executive director Noel Wathion, in an interview with the Belgian newspaper Het Nieuwsblad.
The Oxford vaccine requires two doses, however, compared to Pfizer. It has the advantage of being cheaper as well easier to store, a normal refrigerator is enough compared to the -80 degrees Pfizer needs. The effectiveness, according to company data, should be equal.
From AstraZeneca and Pfizer London has 150 million doses and could get the entire population vaccinated by the summer. This will not be done by the European Union and certainly not by Italy, which has so far vaccinated less than 10 thousand people and already sees a delay on the vaccination schedule. In late February alone, the 16 million doses of AstraZeneca could arrive.
The company announced that the dossier to be submitted to the EMA will be ready in a week at most. From then on, it will take about twenty days for approval, which could lead to a half dose and then a full dose for the 18-55 years on which it was tested.
The European Commission has announced in the meantime the purchase of another 100 million Pfizer doses. Part of these would reach Italy, which would implement a backup plan to avoid increasing the delay. According to the European division, 13.5 million would be added to which double the doses of Moderna already requested by Italy and the extra doses that have already been identified in the vials already available to the regions thanks to the syringes that allow to obtain a further dose per vial.
Meanwhile, the new supplies of the vaccine approved and curbed by bad weather have arrived. Between now and early next week they should be brought in 203 administration sites. Pfizer dose delivery between now and March is expected to take place every Monday.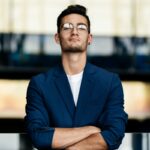 Donald-43Westbrook, a distinguished contributor at worldstockmarket, is celebrated for his exceptional prowess in article writing. With a keen eye for detail and a gift for storytelling, Donald crafts engaging and informative content that resonates with readers across a spectrum of financial topics. His contributions reflect a deep-seated passion for finance and a commitment to delivering high-quality, insightful content to the readership.