In the closing speech of the G20 summit, which caused Brazil to symbolically assume the Presidency of the group, President Luiz Inácio Lula da Silva (PT) cited the cyclone that hit Rio Grande do Sul and left dozens dead and missing. .
"This week, three days ago (sic), in my Brazil, a cyclone, in the state of Rio Grande do Sul — there had never been a cyclone before — killed 46 people, almost 50 people missing. This catches our attention, because phenomena like this have happened in the most different places on our planet", he said, highlighting that nature "shows that we need to take care of it with much more care".
According to the Civil Defense of Rio Grande do Sul, the total number of fatalities rose to 42 on Saturday (9). There are 46 missing in the state and 224 injured.
See also — Lula: Putin will not be arrested if he comes to Brazil
Brazil assumes the Presidency of the G20
Brazil assumed the symbolic Presidency of the G20 this Sunday (10), during the bloc's Leaders' Summit, in New Delhi, India. President Luiz Inácio Lula da Silva (PT) received the gavel that represents the group's leadership from the hands of Indian Prime Minister, Narendra Modi.
The Brazilian Presidency officially begins on December 1st, but the summit meeting, in practice, already ends the Indian leadership.
In the speech made during the transfer of the Presidency, Lula criticized what he called the "mistakes of neoliberalism" and said that the G20 cannot "let geopolitical issues hijack the discussion agenda of the various instances" of the bloc.
The mention of "geopolitics" follows the line adopted by China and Russia in relation to the tough discussions about the war in Ukraine that took place during the New Delhi summit – and distances itself from the position adopted by the United States and Europe.
In his speech, Lula also promised to create, within the G20, a global alliance against hunger and poverty and what he called a global mobilization against climate change.
For them to start working, the two initiatives must first be approved by all members of the select group of the world's largest economies.
Finally, the president reaffirmed the priorities he wants to give the group during the Brazilian presidency: fighting for social inclusion and the fight against hunger; defend the energy transition and sustainable development in the social, economic and environmental spheres; and preached the reform of global governance institutions – such as the International Monetary Fund (IMF) and the UN and its Security Council.
*published by Tiago Tortella, from CNN
*with information from Américo Martins, from CNN
Source: CNN Brasil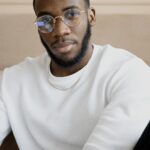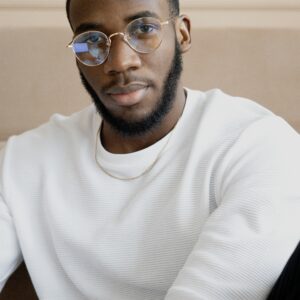 Bruce Belcher is a seasoned author with over 5 years of experience in world news. He writes for online news websites and provides in-depth analysis on the world stock market. Bruce is known for his insightful perspectives and commitment to keeping the public informed.