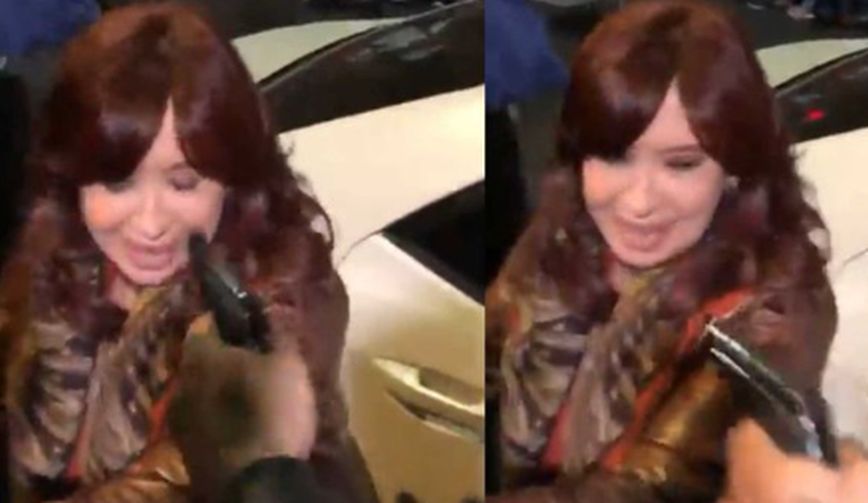 The judge in charge of the investigation for last Thursday's attack on Argentina's Vice President Cristina Kirchner accuses the attacker and his partner of "premeditation" and "pre-consultation", according to the indictment cited by Argentine media, including public news agency TELAM.
The 35-year-old perpetrator of the attack and his 23-year-old partner will be prosecuted for the attempted murder of the lady Kirschner "premeditated and by prior agreement between them," according to the indictment.
These charges are temporary for the time being, as the investigation being carried out is still in its initial stage, with a completion deadline of ten working days, however they confirm that for the justice of Argentinianthe attack against the vice president was premeditated and that more than one person was involved in it.
Fernando Andre Sabag Montiel, 35, was arrested last Thursday at the scene of the attempt after he pointed a pistol at Ms. Kirchner in the head from about a meter away. The vice president had gone to greet her supporters gathered in front of her house.
For an as yet unknown reason, the gun did not fire, even though it was loaded and even though the trigger was pulled. Apparently, no bullet had gone through the chamber, as reported by AFP and relayed by the Athens News Agency.
The young partner of the attacker, Brenda Uliarte, was arrested on Sunday night in a Buenos Aires bus station. In interviews he gave in the 48 hours following the attack, he assured that he had seen him for two days. But video analysis from security cameras showed that she was with him on the day of the attempt, September 1, according to imgs close to the investigation cited by the media.
Source: News Beast