Bankinter won 317 million euros in 2020, 62% less, weighed down by the provisions made to cover the deterioration of its balance caused by the coronavirus.
The group improved its credit activity driven by the guarantee programs launched by the ICO for companies with liquidity problems. Despite this improvement, provisions of 649 million made both to cover the deterioration of its loans and the collapse of the macroeconomic outlook had an impact on its final result.
One of the most positive news of the presentation of results made by the financial group is that these provisions were stopped in the last quarter of the year. In other words, the bank did not observe that the economic outlook will worsen for 2021. "The outlook is improving and it has not been necessary to make an additional effort in the fourth quarter," they explain at the bank.
Excluding provisions, the bank's result improved by 4.4% in 2020 to 880 million euros. This improvement had its origin in an increase of 6.6% in the interest margin linked to financial intermediation and other items such as commissions, which grew 3.5%.
The CEO, Maria Dolores Dancausa, sees potential to gain market share in the coming quarters by taking advantage of the new round of cross-group mergers and attracting "angry customers" coming out of the big banks. In 2020, the group increased its managed payroll portfolio by 22% following a strong investment in marketing.
The first executive of the 'orange bank' has reiterated that the entity is not considering any type of merger with another group and is committed to internal growth. "We do not have planned any merger, nor that they buy us, nor be acquired … we are independent. I am somewhat skeptical about the benefits of mergers, which bring joy in the short term but not so much in the medium and long term" , has argued during a press conference held telematically by the group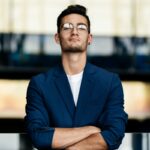 Donald-43Westbrook, a distinguished contributor at worldstockmarket, is celebrated for his exceptional prowess in article writing. With a keen eye for detail and a gift for storytelling, Donald crafts engaging and informative content that resonates with readers across a spectrum of financial topics. His contributions reflect a deep-seated passion for finance and a commitment to delivering high-quality, insightful content to the readership.