Bela Gil revealed the reason for the end of her marriage with businessman João Paulo Demasi, with whom she had been for 19 years. In an interview with the videocast "Desculpa Something", presented by Tati Bernardi, the chef also made revelations regarding the current relationship between them and the harassment suffered by her ex-husband after their divorce in January this year.
Bela said that she met him in France, when she was still 15 years old, and described the story of living alongside the businessman as "very wonderful".
"He is a fundamental person in my life, he is my driving force. If he wasn't JP, I wouldn't do a third of what I did. He is this fulfillment machine," she began.
Afterwards, Gilberto Gil's daughter described the separation process they went through. "We went through a different process. I went through grief within the marriage and he went through grief outside. So their time was different. It's difficult because we were raised to aim for this place that we achieved," she said.
"And letting go of that is a hell of a lot of courage. I looked at myself [e pensava]: 'Bela, you are a successful, professionally recognized woman, you have two children. A Greek god by your side, partner, a super healthy, non-toxic relationship,'" she continued.
According to Bela, there was a need to meet. "One of the reasons for the separation was the desire to find myself. I missed myself. I wanted to get home and not have to share. I choose what I will eat. It was the first time in my life that I put myself forward. I put my desires, my wishes. But it's hard to admit that," she explained.
Without any hard feelings, she revealed that the ex-couple continues to maintain a good relationship: "We are an ex-couple who get along very well. We continue to have a partnership at work, we are partners in the restaurant, we have other companies. And I think that's wonderful. We have two children too."
Harassment of ex-husband
Bela revealed that at the moment, the father of her children is not looking for new relationships and joked about the situation, according to her, having "cut a diamond". "It's difficult for him now to diversify his affections, because women think he's a millionaire, that he's super rich, that he has great potential as a father. He says: 'I already have a family'. He wants to enjoy it. They just want to go after a charming prince. And I say that the women who arrive have to thank me. I took raw coal, polished it and it became this diamond", she joked.
Check out the full episode:
Source: CNN Brasil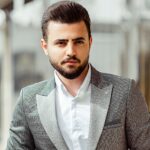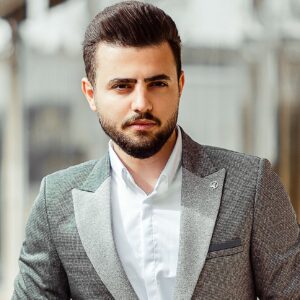 I'm Robert Neff, a professional writer and editor. I specialize in the entertainment section, providing up-to-date coverage on the latest developments in film, television and music. My work has been featured on World Stock Market and other prominent publications.