- Article Top Advertisement -
Belarus put exiled opposition leader Sviatlana Tsikhanouskaya on trial in absentia on treason charges on Tuesday, in what President Aleksandr Lukashenko's critic said was a "farce and a show".
Tsikhanouskaya, 40, fled Belarus after running against Lukashenko in the 2020 presidential election, followed by mass protests over alleged voter fraud. She could be sentenced to 15 years in prison.
- Article Inline Advertisement 1-
After a crackdown on protesters, Tsikhanouskaya became the leader of an exile opposition and denounced the election after Lukashenko, in power since 1994, declared himself the winner.
Tsikhanouskaya, who now lives in the Lithuanian capital of Vilnius, told Reuters in Davos that she did not expect the trial to be fair.
"In Belarus there are no honest judgments. We live in absolute lawlessness in our country, so tomorrow's trial will be a farce and a show, but not real justice," Tsikhanouskaya said on Monday (16) in an interview at the World Economic Forum.
She said she asked the court-appointed lawyer for the necessary documents but received nothing.
State news agency BelTa reported that the trial began on Tuesday morning. Tsikhanouskaya and several others will be tried on charges of treason and attempted seizure of power, the court said ahead of trial.
"Tsikhanouskaya, while on Lithuanian territory, proclaimed herself the winner of the last election and the only national leader elected by the Belarusian people," the Prosecutor General's Office said.
A day before the start of the trial, Belarus filed new criminal charges against the jailed husband of Tsikhanouskaya, a 44-year-old blogger, arrested in 2020 while trying to run for office against Lukashenko himself.
Her arrest prompted Tsikhanouskaya to run for office in her place, despite not having a public profile, and she was allowed to vote.
Human rights activists estimate that around 1,500 people are jailed in Belarus on politically motivated charges. Lukashenko, a close ally of Russia, is an outcast in the West.
Belarus also put human rights activist and Nobel Peace Prize winner Ales Byalyatski and two others on trial this month on charges of financing protests and smuggling money. They face seven to 12 years in prison.
Source: CNN Brasil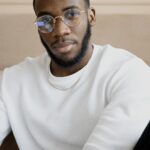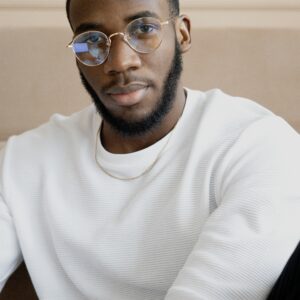 Bruce Belcher is a seasoned author with over 5 years of experience in world news. He writes for online news websites and provides in-depth analysis on the world stock market. Bruce is known for his insightful perspectives and commitment to keeping the public informed.
- Article Bottom Advertisement -