It took about a year for the first part of the last season of The Money Heist. This is not a normal season, because it means that we only have six chapters left before knowing the outcome.
Can they take all the money? Will they be victorious? Those were just some of the questions we asked ourselves, but the series has already been released and the theories that we asked ourselves for months have been resolved. However, the best thing that the premiere left us this Friday was a lot of emotion, as well as great memes and reactions.
1. I need the rest of the chapters!
2. This work represents me right now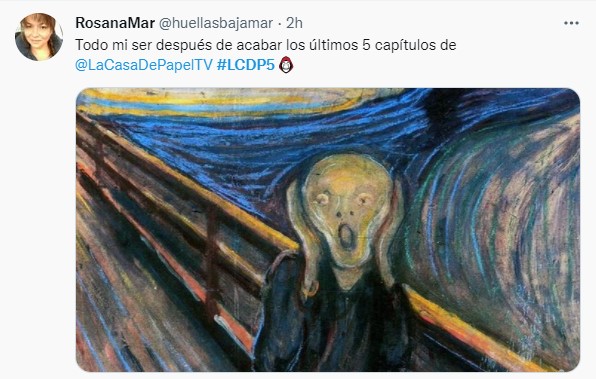 3. Thanks for nothing, geniuses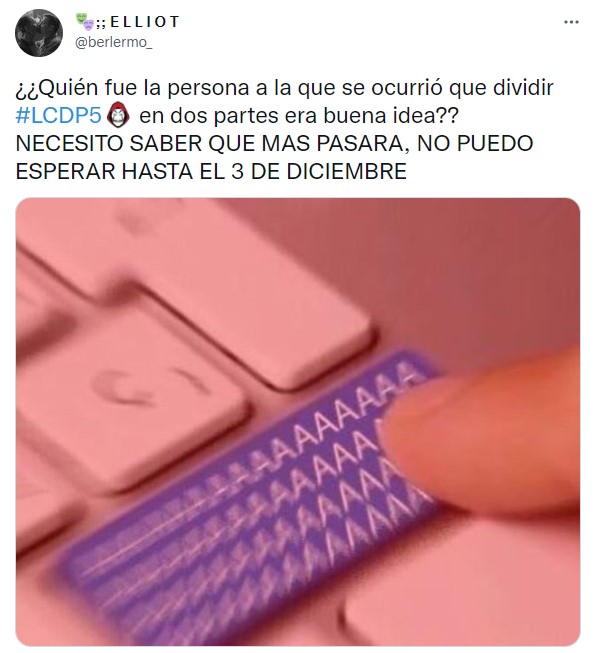 4. * Let out internal screams every 5 seconds *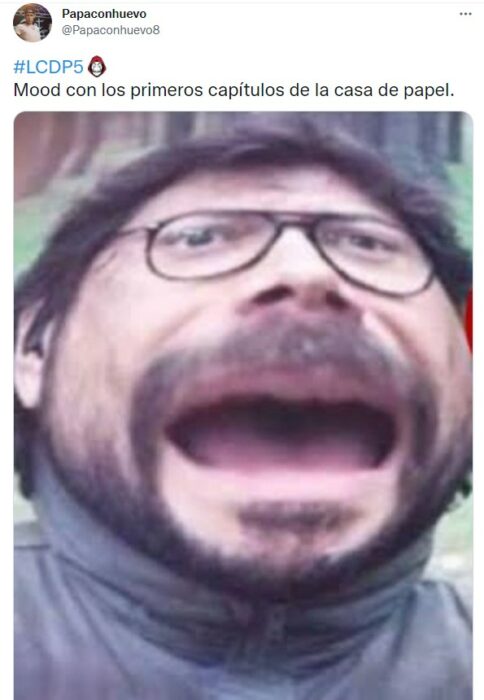 5. What am I supposed to do from now on?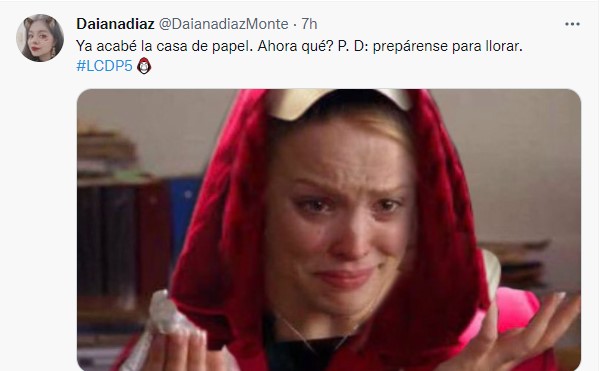 6. I'm not crying, I got a grand finale in my eye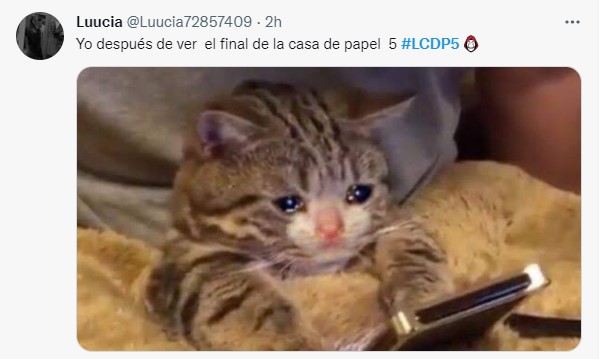 7. I no longer feel the machines running 24 hours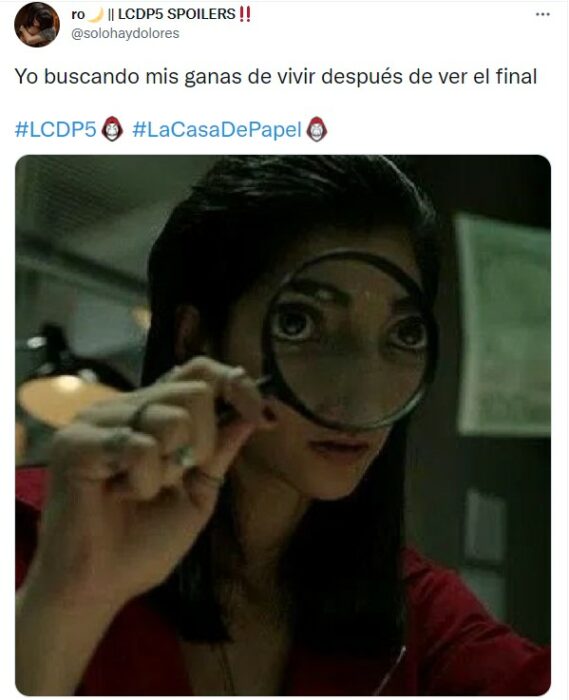 8. Day 1 without The Money Heist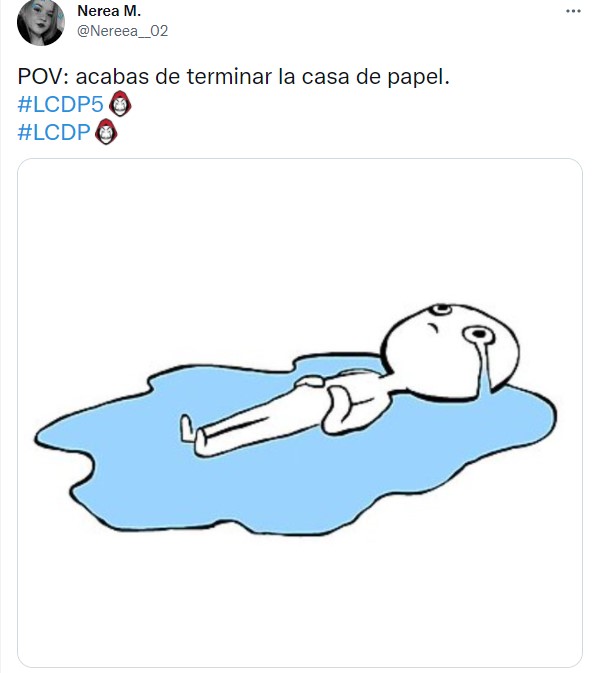 9. How long do you say is until December?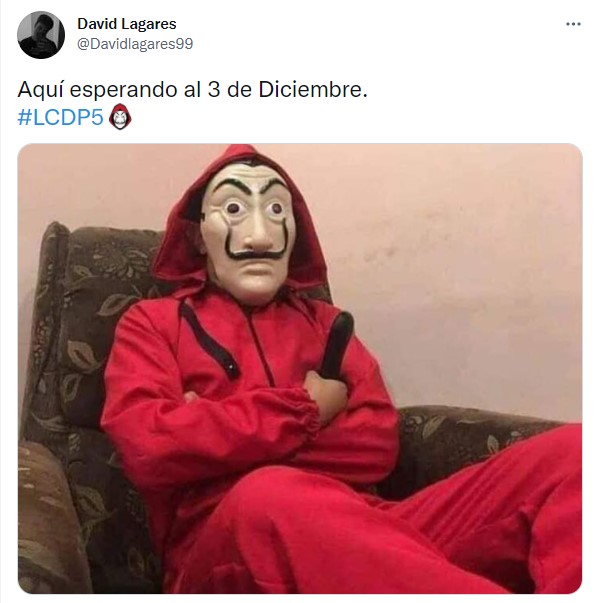 10. I can't go on with this feeling anymore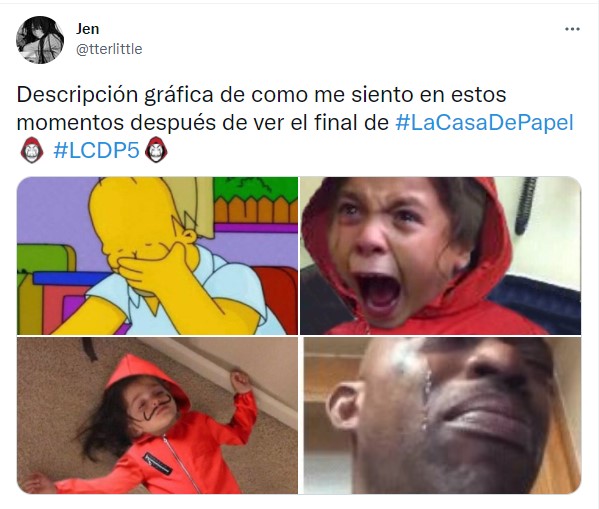 11. To be honest, I haven't stopped crying since chapter 1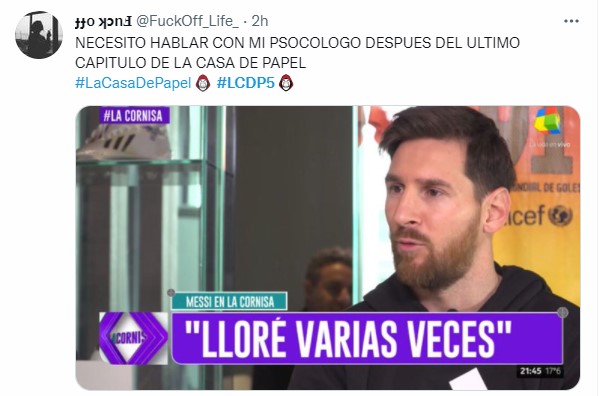 12. What if I see her again?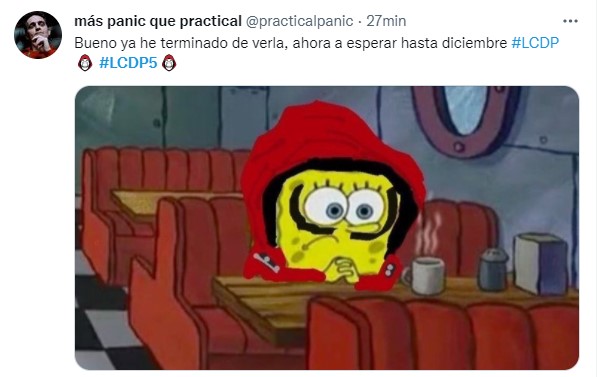 13. I no longer have the strength to see a new series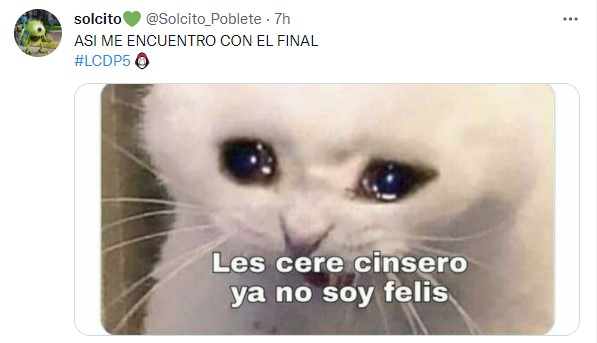 14. Four hours that seemed like one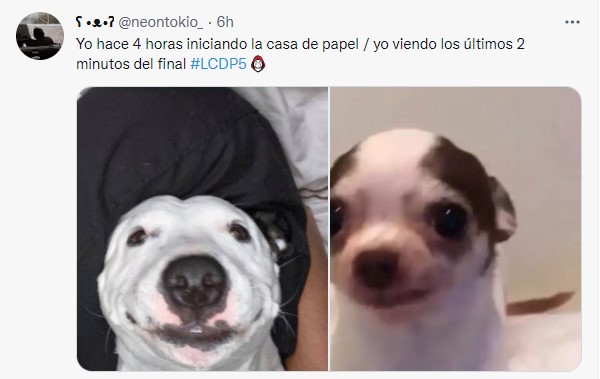 15. They deserve more than a prize!