Jacket, waistcoat and bow tie. She doesn't have a conductor's baton in her hand but it's as if she does. Beppe Vessicchio comes preceded by an aura of formality and love of music. You have just met all the singers in the contest a San Remo for the new Amazon Music format that celebrates Sanremo music, Italians do Hits better. He commented with them on the lyrics of the songs they will bring to the Ariston stage, studied them, understood them and told them about his 26 years of Song Festival.
Will there be this year in Sanremo?
"No. I won't be in the songs in the competition, for the rest it's a mystery ».
What was it like meeting all the singers in the pre-Festival frenzy?
«When it was offered to me it seemed like a unique opportunity, it doesn't usually happen. Each year, I only knew the entourage and rhythms of the people I collaborated with. Of what the others were doing I knew nothing. It's like seeing the festival through the eyes of the attendees. And in the best moment: waiting».
Is there someone who stole her heart?
«I was struck by this new wave of songwriters, by how much their lyrics are felt and lived. Like a kind of new realism. They tell the discomfort more often than not. So much so that at one point I thought: "Damn how many problems". But everyone replied that behind those strong and crude sentences there is always the tenderness of someone starting a new path and hoping it will go well».
In recent years you have become something of a pop phenomenon among young people who watch Sanremo. What do you think?
"It's inexplicable. I enjoy Sanremo because I have less responsibility than those who tread the stage with the microphone. I've been back 26 times. I am in love with music, in all its forms. It is a privilege of the Earth, without air there is no sound. For now it seems that our planet is the only one to enjoy it. Probably this playful vision of my character is how others interpret this love of mine».
How did you find yourself with the management of Amadeus?
«The participation of the young audience was impeccably interpreted by Amadeus. He is one who is serene with all age groups, he has not put the distance. I think he is the architect of a change, he understood that something had to change. Be careful though. Often a part of the public is lost in the changes. I hope he manages to maintain a link with everything that came before us.
And how are relations with Rai?
"Cold. We are in dispute. The judge will tell us something shortly. If there is a legal dispute there can be no contract. You can imagine what that means. I'm already paying my penalty not being in Sanremo this year"
Favorite anecdote of the Sanremo nights?
«I like to tell about when I accompanied her to Sanremo Small Orchestra Avion Travel who won the 2000 festival. That night, after conferences, photos, interviews, they were waiting for them at the theater to pick up their instruments. I, in tuxedo conducting the orchestra at 4 in the morning, helped them load everything into the van. On the passenger seat, the Italian song trophy. Final surprise? The van didn't start. Imagine us in evening dress pushing the van through the streets of Sanremo. Beautiful".
A memory of the collaboration with Gino Paoli?
"I owe him everything. When I met him he was in a "dark glasses" period which is a precise sign of the distance he placed with the reality that surrounded him. I found myself in the transition from dark glasses to light glasses. He was a father figure. I was attracted to the formal aspects of music. From him I understood that the song is called such because it contains a song and words that have weight».
He personally curated the new playlist Maestro Vessicchio conducts the orchestra, available on Amazon Music. What's about her in this selection?
«There is Sanremo and there is me. I have pointed out a series of things that represent me among those that I have directed and those that I would have liked to direct. I like songs that have a biological interaction with life: in other words, songs that are good for you. "I leave you some songs with which you can eat and support yourself better"».
Will the 25 points at Fantasanremo for those who arrive on stage with Beppe Vessicchio be lost?
"It's wasted loot."
Source: Vanity Fair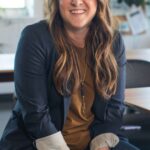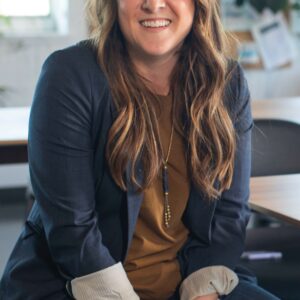 I'm Susan Karen, a professional writer and editor at World Stock Market. I specialize in Entertainment news, writing stories that keep readers informed on all the latest developments in the industry. With over five years of experience in creating engaging content and copywriting for various media outlets, I have grown to become an invaluable asset to any team.